Similar to most of peninsular Malaysia's east coast islands, Tenggol Island (locally known as Pulau Tenggol) is a beautiful, laidback island getaway. In my opinion, Pulau Tenggol is one of the most underrated islands in all of Malaysia.  This could be due to its small size and a significant distance from the mainland. I recently visited Pulau Tenggol and I want to share my experience getting to the island with you so that it's a stress-free endeavour.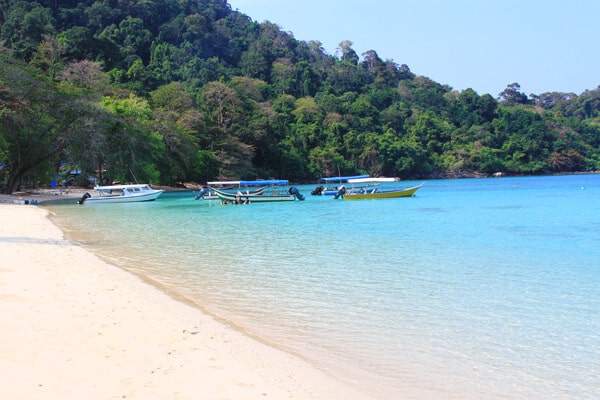 Here is a step-by-step guide on how to get to Pulau Tenggol (Tenggol Island):
1)      Take a bus from your origin point in Peninsular Malaysia to the coastal city called Dungun. Dungun is where the speedboat jetty to Pulau Tenggol is located. If you're taking a bus from Kuala Lumpur then be sure to check whether it's possible to get dropped off at Dungun.  
The reason why I say this is because very few buses terminate in Dungun, but rather pass by it on the way to other larger cities such as Kuala Terengganu for instance. If you are flying across peninsula then Kuala Terengganu is the closest major airport to Dungun. From there take a bus or a taxi to Dungun.  
2)      Many tourists that head to Pulau Tenggol spend a night in Dungun due to the limited speedboat times that are available.  It might be very hard getting a speedboat after sunset for instance.
3)      Unlike many other speedboat piers in Malaysia, to reach Pulau Tenggol you have to contact one of the resorts on the island in advance to arrange a day trip or a packaged stay. I obviously recommend staying a few nights because Pulau Tenggol is over 25 km from the mainland (and it's beautiful). Here are the website links to the two resorts that had operational boats during my visit to Tenggol:
http://www.pulautenggol.com/new/ and http://www.tenggol.com.my/
4)      If you spent the night in Dungun, then get a taxi (or walk if you're up for the challenge) from your hotel/guesthouse to the Tenggol Island Jetty.
5)      Once you arrive at the Jetty for Tenggol Island you will probably be a bit confused because the signage is not very thorough.  Each operator services their individual speedboats from different but very closely located piers.  I just asked a few of the locals and they pointed me in the right direction.  
6)      During my trip to Tenggol, the speedboat departed at 8:30 am.  This is a common time according to the information provided by one of the resort managers. However, they most likely can accommodate different departure times for large groups. They prefer to make only 1 daily trip from Dungun to Tenggol unless the demand warrants more trips. As I mentioned before, it's quite far from the mainland.
7)      The speedboat they use to reach Tenggol are super fast, so the entire trip takes about 35 minutes if the ocean is calm.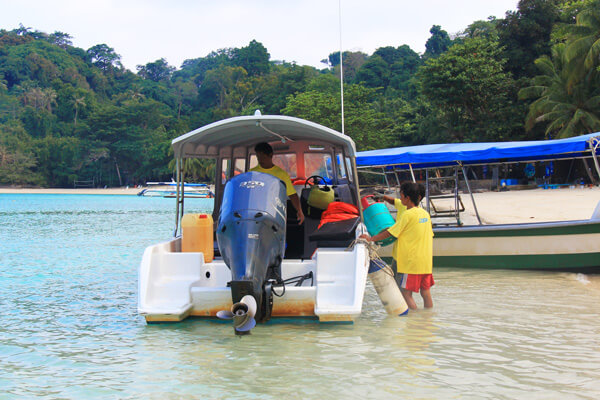 Travel Checklist: Do you have everything you need?
8)      Keep in mind that the costs associated with speedboat transfers to and from Tenggol Island are built into the packages offered by island's resorts. If you're requesting a day trip to Tenggol then I would contact the resort owners via the links above and see how much a boat charter would cost based on your group number.  The larger, the cheaper.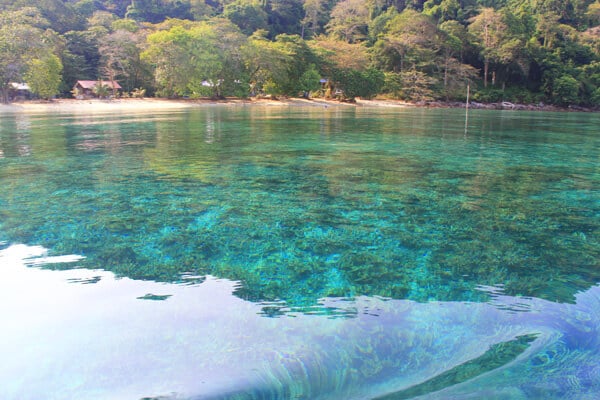 There is obviously a bit more pre-planning that is required to visit Tenggol Island in comparison to many other islands around the world.  But, that's probably why it still has crystal clear water and a super chilled out vibe.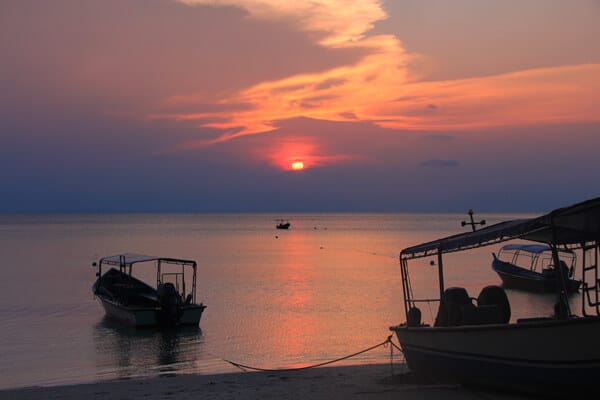 I hope that this article on how to get to Pulau Tenggol Island has been useful, but always remember to fire off more questions below if you need additional information. Safe travels to Tenggol!