When I heard about Lanta Old Town being one of the must-sees on Koh Lanta Island, I was a little skeptical.  Much of the architecture on the island that I had seen at that point was modern and made of cement, so  I was not expecting the Old Town to be anything but very rustic and old world. Nevertheless, my travel companion and I decided to check out this part of the island as we had some spare time. Lanta Old Town was quite a pleasant stop.  If you are planning to explore the island on a motorbike or car (like we did), I definitely recommend allocating at least an hour to explore Lanta Old Town.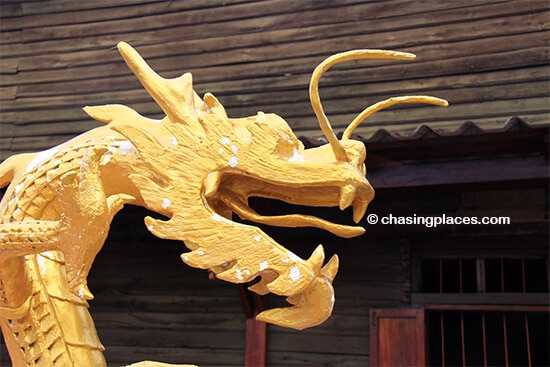 Sitting on the eastern coast of the island, Lanta Old Town was once the main port of trade for the island of Koh Lanta Yai.  The east coast of the island is sheltered from strong winds and big waves and that's probably why boats full of merchants from China and Arabia chose to dock here.  Old Lanta flourished during this period. But ever since the bigger pier town of Ban Saladan took over the reins about 50 years ago, life in Lanta Old Town became quieter and slower. These days, a number of locals earn their living through tourism and from fishing.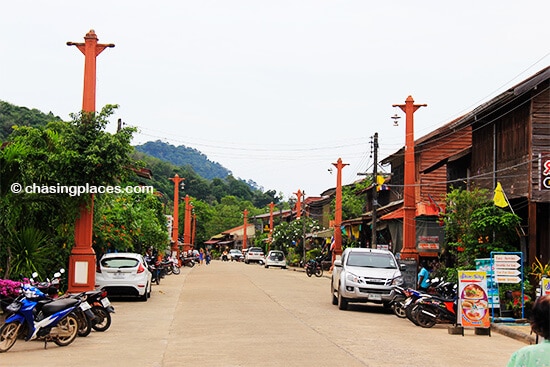 From the town of Ban Saladan, take the east coast road to reach the Old Town. You can also take the west coast road and then head south. The signs along the main road brought us to the main street of Old Lanta. It was a nice feeling wandering around its main street as everything was laidback and very atmospheric, mainly due to the row of old Chinese wooden houses and monuments that, impressively, have withstood the test of time. These ancestral homes have been converted into restaurants, cafes, shops and commercial space, and yet they have retained their original structure and design.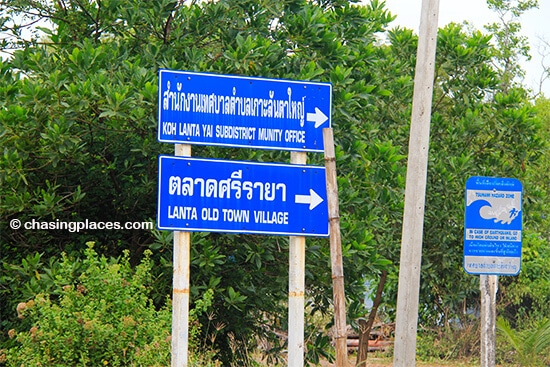 Travel Checklist: Do you have everything you need?
Some shops look attractive and interesting. They sell impressive handicrafts and different kinds of Thai herbs and spices for making dishes like green curry soup, Tomyum and Massaman curry.  There are also handmade soaps, lotions and other beauty products made from natural ingredients.  Other common items they are selling include a variety of dried fruit snacks.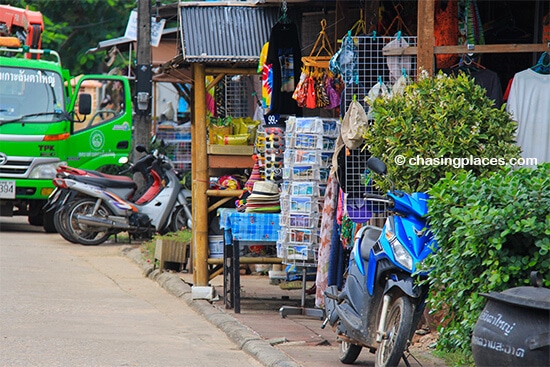 Lanta Old Town's main street is just beside the sea. As we walked towards the water, we found clusters of stilt houses. These are the remaining legacy of the sea gypsies who called Old Lanta their home long before the sea trading began.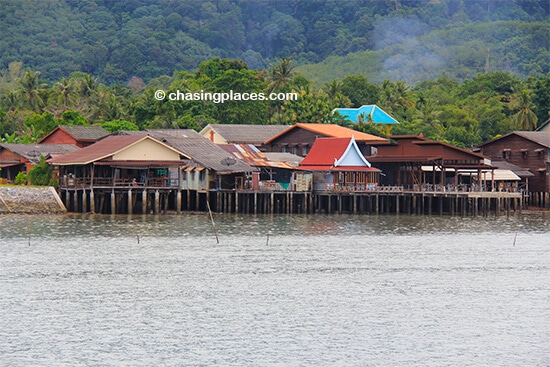 We never actually tried to dine in Lanta Old Town as we visited in the early afternoon after having eaten lunch. But many guidebooks and websites are saying that this spot is home to many excellent eateries.  Some restaurants are stilt houses, and they specialize in seafood, freshly caught by local fisherman. The dining experience in these restaurants is well-complemented by splendid views of the Andaman Sea.
And speaking of views, my favorite part of the Old Town is the old pier, about 500 meters passed the downtown core.  I am calling it the "old pier" but it is actually a reconstructed version of the original one that got destroyed by the 2004 tsunami. Today, the pier is a narrow long strip made of concrete that juts into the sea. As we made our way to the end of the strip, we were treated to fantastic views of that iconic Andaman green water, and the surrounding islands.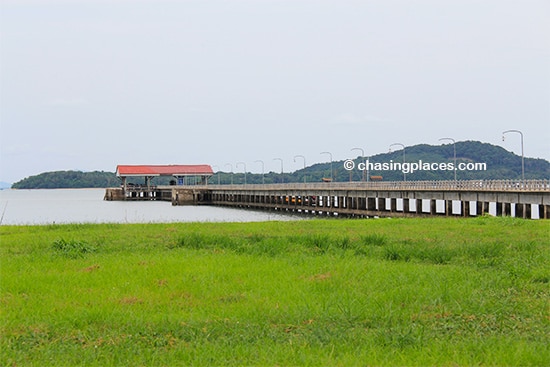 We visited during low season so the pier was very quiet. We hardly saw anyone hanging about. But they say that some boat excursions and tours focused on scuba diving, mangrove exploration and island hopping, leave from this spot. From the end of the pier, you will also get a good look of the modern stilt houses.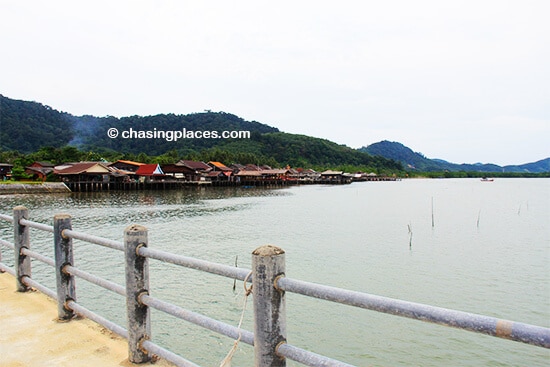 Old Lanta is the site of one of the most prominent festivals on the island.  The Laanta Lanta Festival lasts for three days, and highlights resort chefs and community cooks preparing the top local dishes.  Aside from satisfying your palate and stomach, the festival also features great live music on a set stage.
It might also be a nice experience spending a night or two in Old Lanta Town. Slowing your pace down a bit and sampling some of the local Thai restaurants would be something we recommend doing.
Where did we stay on Koh Lanta?
Since we rented a moto to tour around Koh Lanta, we had the luxury of picking the beach of our choice to stay near. This turned out to be Kantiang Bay. Eventually, after a lengthy online search we booked at Baan Lanta Resort and Spa. We are not directly affiliated with this property or any of the properties on Koh Lanta. Therefore, in an unbiased manner we can say that we enjoyed staying there.  The staff were friendly, the nearby town is pleasant and it's perched on the hillside over looking the bay. The one downside is that it can get pretty pricey during high season. Therefore, if that's the case you might want to shop around first before booking your room in this area. At the time of writing it had a score of 7.7/10 based on 259 verified guest reviews.
Another place that we were considering was Pimalai Resort and Spa (rated 9.0/10). But due to budget constraints we couldn't stay there.  If you have the budget, consider it – it looked super nice (we walked by it a bunch of times along the beach).
How to find a good room on Koh Lanta?
If you're heading to Koh Lanta I would suggest using Thailand's largest and most popular booking site: www.agoda.com.  It offers a massive selection and solid prices for rooms on Lanta. If that doesn't work for you another great option that we use all the time is www.hotelscombined.com. This is the world's leading room price comparison site. Booking.com is also very popular with our readers. I have created links below to their respective property lists on Koh Lanta to save you some time:
Top Rated Properties on Koh Lanta
Based on Verified Guest Reviews
Important: Mobile Users must swipe from left to right to see entire table.
Criteria:
Properties rated based on 'overall' review scores from each respective website's verified guests.
Minimum of 50 verified guest reviews required to be considered eligible for comparison.
All star ratings and verified guest review scores are tallied at the time of writing, and therefore, are subject to change.