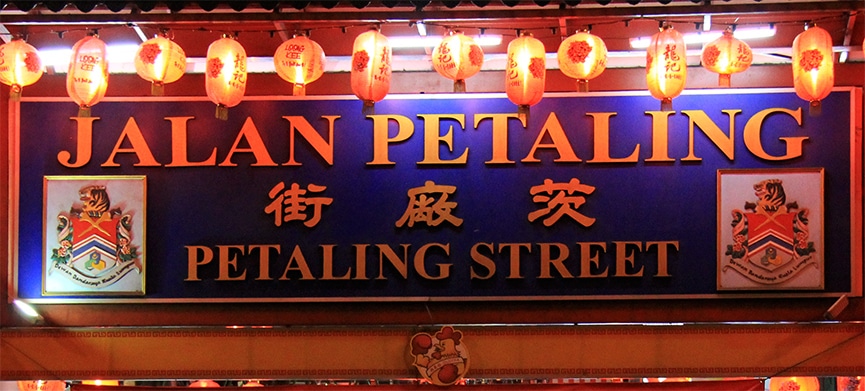 One of the first things you should know about Petaling Street is that it's the proud central core of Chinatown in Kuala Lumpur, Malaysia. It is also one of the must- see attractions when you visit the Malaysian capital.
If you have not seen a lot of Chinatowns in your lifetime, Petaling Street will astound you. It is a retail maze that's delightfully bustling and congested, especially during the weekends. Compared to other Chinatowns, Petaling Street is not a very large and extensive neighborhood. As the name suggests, this Chinatown is restricted to one main street, and branching out to a few smaller streets. Although there are already vendor stalls during the day, it's primarily a night market. Thus, the real action does not start to kick in until sundown. When it's completely dark, the narrow streets become loaded with several stalls selling everything from cheap pirated clothes, toys, souvenirs to luggage and fashion accessories.  These stalls clog up the narrow street, allowing little room for people (a hodgepodge of tourists and locals) to walk around.  While navigating through the crowd, expect some random individuals to creep in from nowhere as they try to sell you wooden fruit baskets or DVDs.  If you hate bumping into people, this is may not be the best place to visit during the weekend. But the crowd actually adds to the overall distinct atmosphere of the place.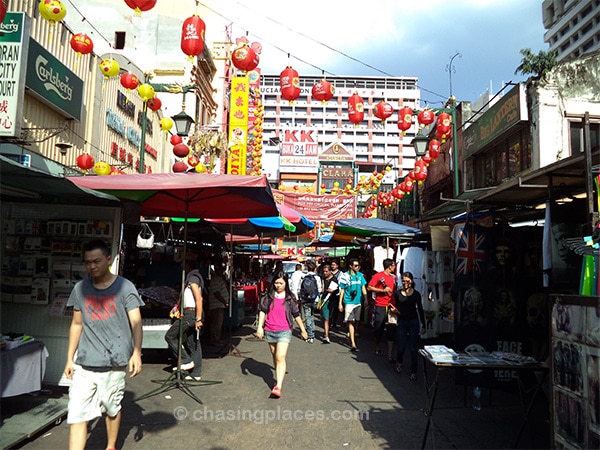 Out-Haggle the Cunning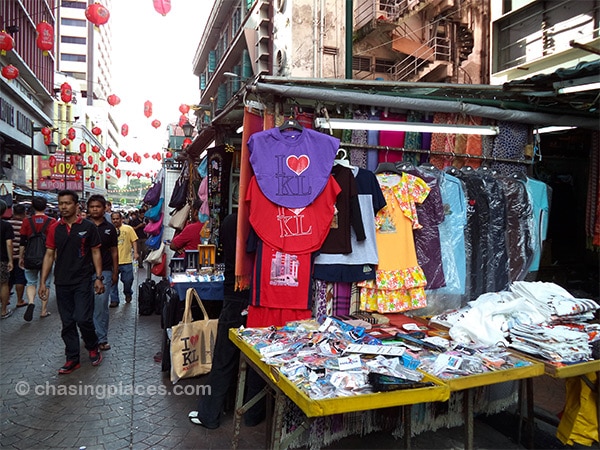 For some weird reason, a lot of the stalls in Petaling Street are selling the same products. If you intend to shop here, this setup gives you leverage in terms of haggling down prices.    A word of warning though when it comes to haggling; the vendors in Petaling Street are quite cunning, very persuasive, and at certain times mildly aggressive. They are very good at convincing people that their initial prices are the most reasonable. Practice your haggling skills and poker face before coming to Petaling. And whatever you do, don't get stuck at only one stall. Vendors will do everything they can to keep you from checking out their competitors.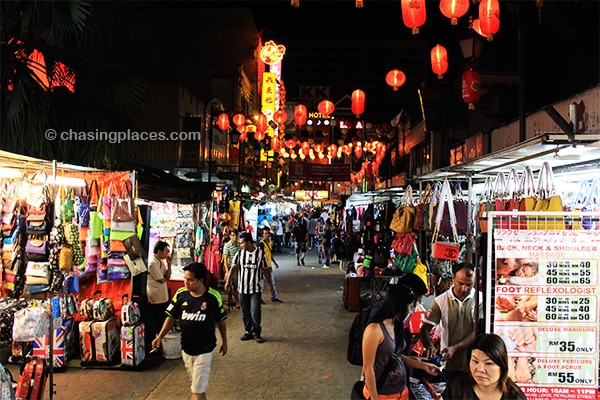 When Eating Meets People Watching
If shopping for knock-off bags is not exactly your cup of tea, don't bid Petaling Street goodbye just yet.  The famous street is also populated with numerous restaurants. These eateries are actually some of the best places in Kuala Lumpur to purchase cheap beer, although the choices can be limited, (but beer is beer!). Don't expect to dine in fancy trendy restaurants.  The dining options are more like magnified versions of hawker stalls with plastic chairs and tables occupying part of the street. This open dining concept allows you to people-watch while eating, or for people to watch you while you eat. Regardless of which perspective you take, Petaling Street's electrifying atmosphere will ignite your sense of sight, smell and taste.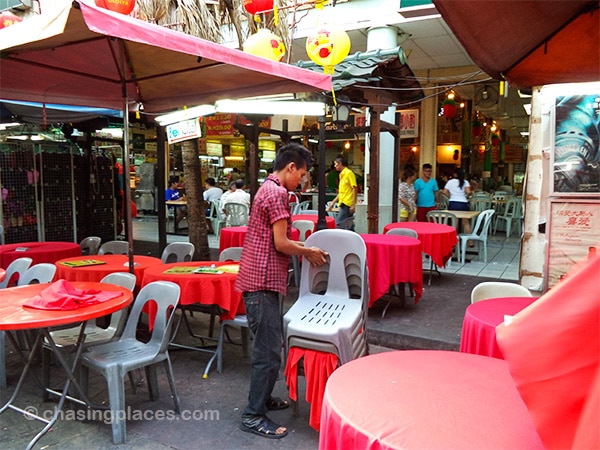 This is the perfect spot to try out some of the best dishes KL has to offer. Most of the food served here are of Chinese origins, but it's also possible to find Indian and Malay cuisines.  Some of the local favorites include Hainese chicken rice, Hokkien mee (noodles), barbecued chicken legs, roasted duck and asam laksa (sour soup). If all these Asian cuisines fail to entice you, and you're craving for more familiar fast food; there's always good-ole McDonalds sitting on Petaling Street's 1st shop lot.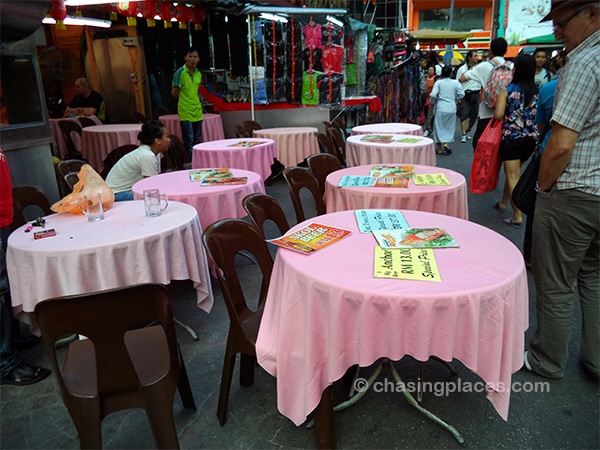 Travel Checklist: Do you have everything you need?
Getting to Petaling Street
Petaling Street is situated close to the Pudu Raya neighborhood and is part of Kuala Lumpur's city center district, making it easily accessible through public transportation. Aside from the cheap public buses in the downtown area, there is also a free tourist bus service that drops passengers close to Petaling Street.  The Go-KL bus service (purple line) stops at key areas around the central business district including Petaling Street. Another way to reach it is by taking the LRT service particularly the Kelan Jaya Line. You need to get off the Pasar Seni LRT Station, which is only a short walk from Petaling Street.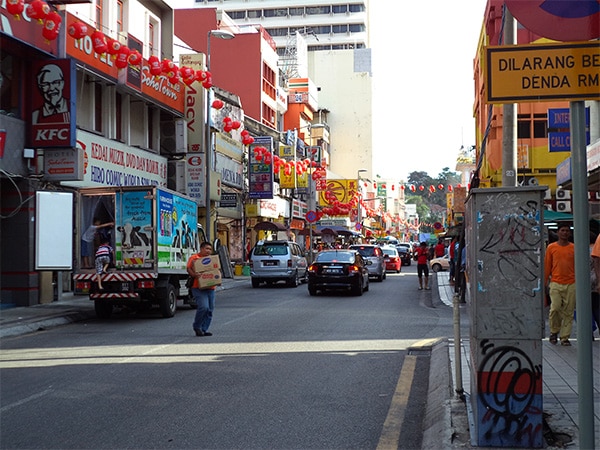 The Problem with KL Taxis
If you are thinking of taking a taxi to and from Petaling Street, take some extra precautions.  Since Chinatown is one of the main areas where tourists visit, corrupt taxi drivers roam the area. In theory, all taxis in KL should use the meter, and are not allowed to set their price. In reality, it's hard to find an honest taxi driver around the downtown and Chinatown area. They will refuse to use the meter, and give you a price that is two or three times higher than what it would normally cost. You will hear so many excuses about not using the meter. The most common ones we have heard include: "your destination is very far" or "traffic jam is so bad." If you must take a taxi, veer away from those parked at the entrances of Petaling Street. These taxi drivers are just waiting to prey upon unknowing tourists. Sadly, you need to walk at least 500 meters away from the area to even stand a chance of getting an honest cab driver.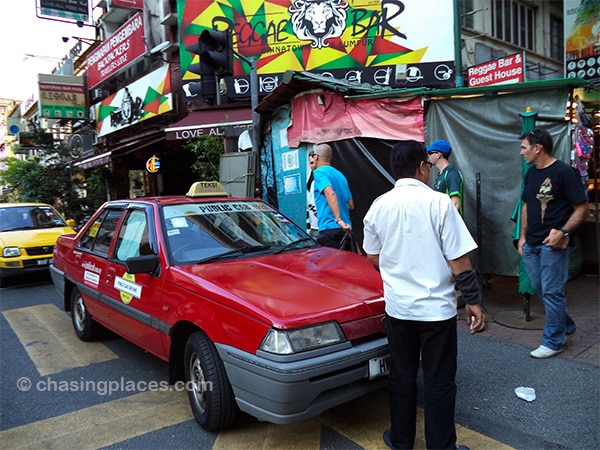 The Street's Surroundings
Petaling Street is not the only tourist attraction in the neighborhood. This famous thoroughfare is also in close proximity to other points of interests such as Jamek Mosque, which features an impressive Moorish architecture, and Sri Mahamariamman Temple – one of the oldest Hindu temples in the city. For handicraft shopping needs, make your way to Central Market.
How did we find the best room in Kuala Lumpur? Suggestions.
Kuala Lumpur is a great city for room bargains and it pays to book in advance. You can easily access Petaling Street (and the rest of China Town) if you stay near the Twin Towers or the other landmarks downtown with a short taxi ride or a walk if you're up for it. We have booked many rooms in Kuala Lumpur over the years and we consistently find these three sites to be the most useful:
Agoda. At the time of writing www.agoda.com had over 1200 accommodation properties listed on their site for KL. They are widely regarded as Malaysia's largest and most popular booking site.  A good place to start your search.
Booking.com. If we are visiting KL and we are planning well in advance, then we typically use www.booking.com because of their super cancellation policies and customer service.  They have fewer rooms than Agoda, but they have more cancellation options.
 Hotelscombined. If you want to shop around for the best price in KL, then use www.hotelscombined.com and their effective price comparison searches.  This has proven to be very useful over the years.
To save you time, here are the:
Top Rated Properties in Kuala Lumpur
Based on Verified Guest Reviews
Important: Mobile Users must swipe from left to right to see entire table.
 Criteria:
Properties rated based on 'overall' review scores from each respective website's verified guests.
Minimum of 50 verified guest reviews required to be considered eligible for comparison.
All star ratings and verified guest review scores are tallied at the time of writing, and therefore, are subject to change.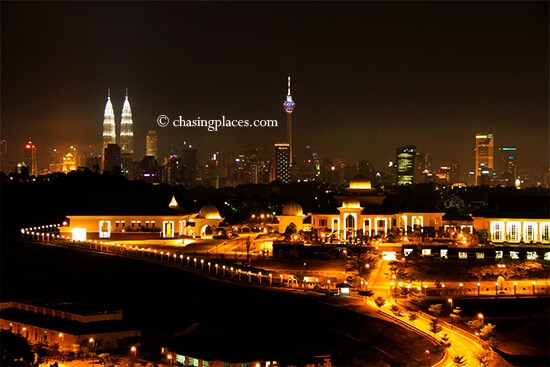 Feel free to check out our extensive range of other articles about travelling in Malaysia. We wish you a safe and enjoyable trip to Kuala Lumpur!