Ask anyone in Japan about Kobe, and they will tell you about how chic and cosmopolitan this city is. Now whether NBA superstar Kobe Bryant was actually named after this city in Japan remains a mystery to me. But, what is certain is that Kobe is an impressive urban space that sits on a hillside, with a front-seat view of the sea. It is well-admired for its sleek skyscrapers and dashing harbor front.  I expected Japanese-style modernity and cutting edge architecture when I visited Kobe, but what I did not expect to see right in the middle of this urban jungle was a marvelous waterfall set in a beautiful and tranquil spot.
The name of this gorgeous cascade is Nunobiki Falls, and the curious thing about this waterfalls is its location, which is sort of a paradox in terms of accessibility. The multiple sets of waterfalls are actually located just behind Shin-Kobe Station, one of the main stations in Kobe. To find a huge waterfall just behind a modern train station is something very rare in a country like Japan, so this intrigued me a lot. But getting to Nunobiki turned out to be much trickier than one would think.
Getting to Nunobiki Falls is an Adventure
Once you arrive at Shin-Kobe Station, do not expect to see waterfalls unfold right before your eyes. In fact, it is hard to believe that there is even one in the area.  Fortunately, there are some signs at the station that will set you on the right path. The first thing we needed to do was find the walking trail that leads to Nunobiki.  We found it by walking out the ground-floor exit and through the underpass that goes under the station building. While walking we felt hesitation whether we were going the right way. And I am sure most tourists will feel the same way too.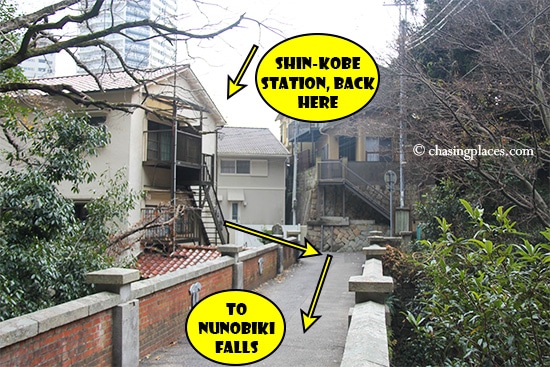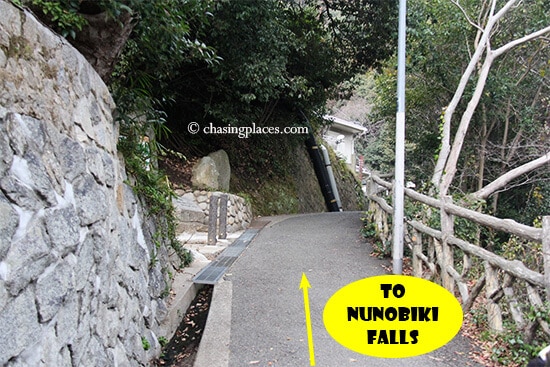 After we walked about 500 meters from the station, we noticed the gradual change in the surroundings. There were no more large cement buildings in sight, instead, we were entering a small patch of forest.  And then the path ended as we reached a fenced area, which overlooks a small set of cascades that trickled down to a stream. There was a house to our left that was also fenced-in to indicate that it is privately owned. I wouldn't be surprised that in the past, they had trouble with tourists walking around their property to get closer to the falls. At the sight of this cascade, we were disappointed. Although it was set in a serene environment, the falls did not have the "wow" factor we were looking for.  We took some pictures and we were ready to leave, partly because it was starting to rain.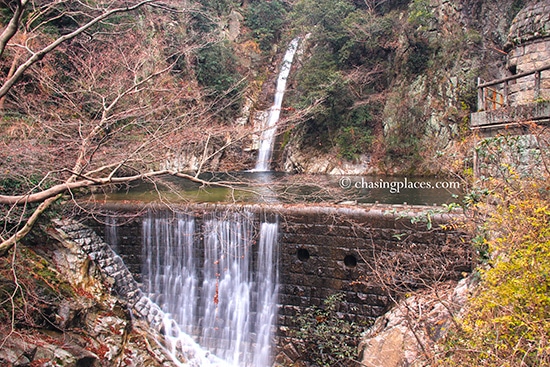 But I told my companion that this must not be the same falls that guidebooks spoke of. We noticed that there was another path that led uphill towards the top of the cascading falls. I told my travel partner that there was no harm in investigating where the path leads, especially when we saw a couple of tourists coming down from it. And so we took the gamble and followed the uphill trail.
After a few hundred meters, we were pleasantly surprised as the real Nunobiki Falls finally became visible, and it was definitely everything we hope it would be. The main waterfall was quite tall and the power and volume of its flowing water was so great that it made that unmistakable thunderous sound.  It was certainly a good idea not to give up and settle for the fenced falls we saw earlier.  We soon discovered that the trail we followed went all the way up to a hill. We decided to keep on hiking, especially because it gave us different vantage points of Nunobiki.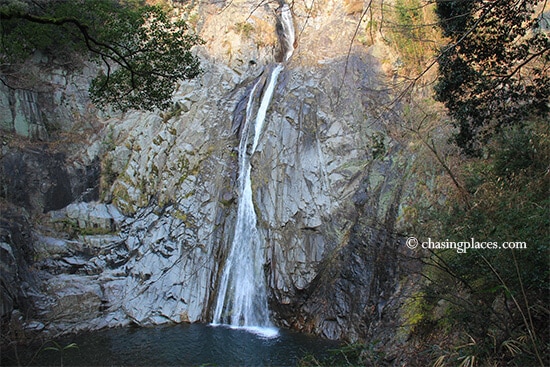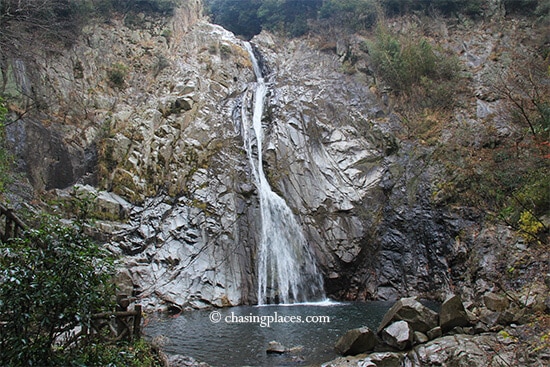 After taking ample photos and videos of the falls, we decided to get to the end of the path to see what was there. Well, there were no more waterfalls or any other natural attraction, but what we did see was various lookout points that offer panoramas of Kobe.  This was an unexpected, yet rewarding feature of visiting Nunobiki Falls in Kobe.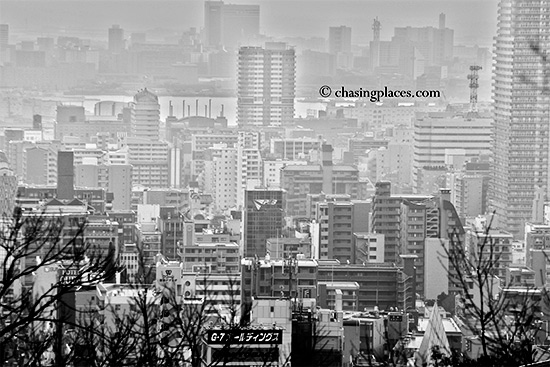 Travel Checklist: Do you have everything you need?
Final Words and Travel Advice:
There are other paths at the top of the hill that we did not have time to explore. But it was apparent to us that this area is a top hiking destination for locals. The paths I mentioned seemed to lead to other vantage points located amongst the adjoining series of hills. So if you are a hiking enthusiast and you happen to be in Kobe, don't hesitate to hike to Nunobiki Falls as it is definitely worth all the effort!
I would recommend allocating at least an hour or two to seeing Nunobiki Falls in Kobe. Some of the trails are quite steep and take some time. The convenient thing about Nunobiki is that even if you book a room in central Kobe, you can easily get here via public transport. You might not be able to get right to the falls using your Japan Rail Pass, but it's still affordable and super easy.
Where did we stay in Kobe?
We stayed at Hotel Sunroute Sopra Kobe. It's important to note that we don't have a direct affiliation with this property. Therefore, our opinion is an unbiased one.  We selected this property for a couple of reasons: 1) It's affordably priced and 2) it's ideally located only 400 meters from the nearest public transport station. It turned out to be a nice place to stay.  Clean, efficient and within walking distance to Chinatown (10 minutes) and the waterfront area (20+ minutes).  If you are looking for something more upscale with a large room, I would consider shopping around.  At the time of writing it had a score of 7.6/10 based on 160 verified guest reviews.
How to find the cheapest rooms in Kobe?
Kobe has a healthy selection of rooms to suit all budgets. Generally, the "go to" sites for booking a room in Kobe are www.agoda.com and/or www.booking.com.  Many of our readers that want to find the cheapest rooms in Japan prefer www.hotelscombined.com due to their world class price comparison searches. I have created links to their respective property lists for Kobe to save you some time:
Top Rated Properties in Kobe Based on Verified Guest Reviews
Important: Mobile Users must swipe from left to right to see entire table.
Criteria:
Properties rated based on 'overall' review scores from each respective website's verified guests.
Minimum of 50 verified guest reviews required to be considered eligible for comparison.
All star ratings and verified guest review scores are tallied at the time of writing, and therefore, are subject to change.
Regardless, of when you get to Kobe, and Nunobiki Falls, we hope that you have a safe and enjoyable experience.