New York City during the day is one of the most impressive cities I've ever seen, but in the evening, it is even more mesmerizing.
At the top of the list of things to see is New York Times Square, which is actually the intersection of Seventh Avenue and Broadway. The seemingly countless gigantic commercial signs populating this intersection is what makes Times Square iconic. Times Square may be a tourist magnet but there are other places in New York that equally deserve your attention. The reality is that many visitors to NYC simply don't have time to see all these places during their visit. This is why I am recommending a great way to see Times Square and other NYC neighborhoods in their shimmering evening glory, and that is going on top of a bus. And no, I'm not talking about an ordinary bus, I am referring to a bus tour, specifically organized to highlight the bright lights of New York City.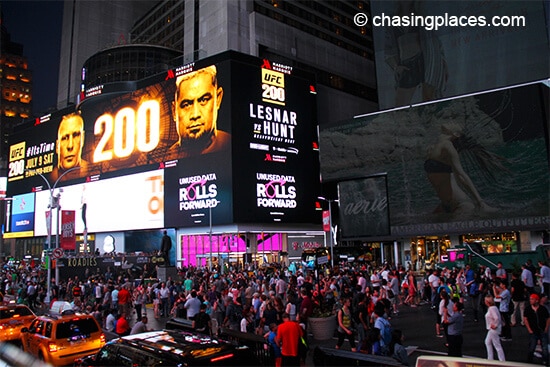 Why I loved the Big Bus Night Tour?
The Big Bus Night Tour was one of my favorite experiences while visiting New York City.  This particular tour features an open top,  double decker bus ride that goes around the most famous sites in downtown New York for 90 minutes.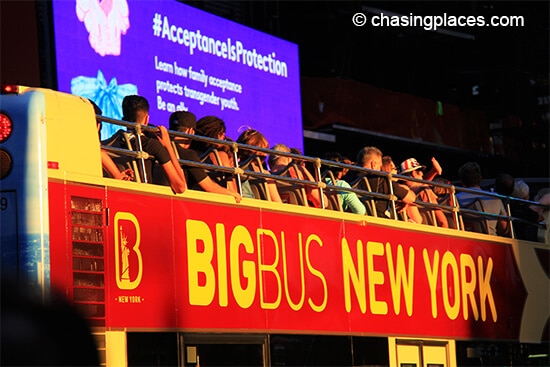 I loved the experience for a couple of reasons:
1. The tour takes place in the evening when all New York's billboard signs and high rises start illuminating in the darkness. This experience made me fully understand why New York is called the "city that never sleeps".  It emits this kind of energy at night that is distinct and unmatched.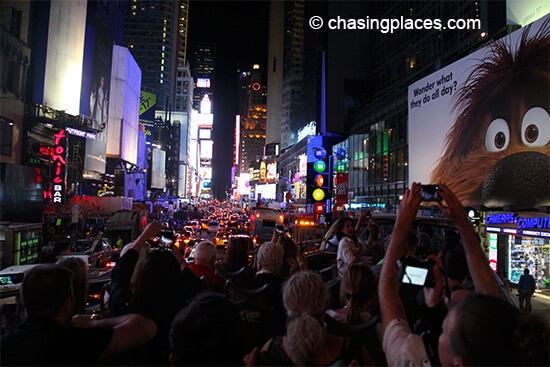 2. It goes by numerous NYC attractions like Times Square, Saint Paul's Cathedral, Radio City Music Hall, Rockefeller Center, Empire State Building, Flatiron District, Union Square, Little Italy, Greenwich Village, Manhattan Bridge and the DUMBO neighborhood in Brooklyn. Phew! That's a lot of attractions to see in just one bus ride.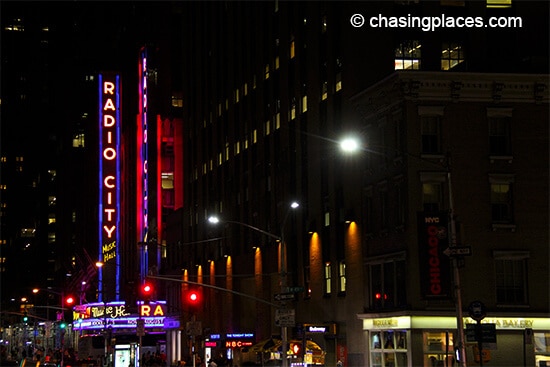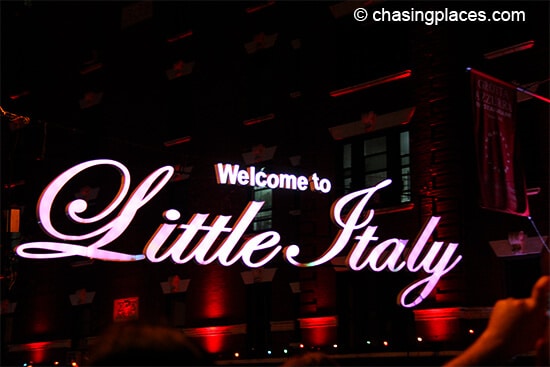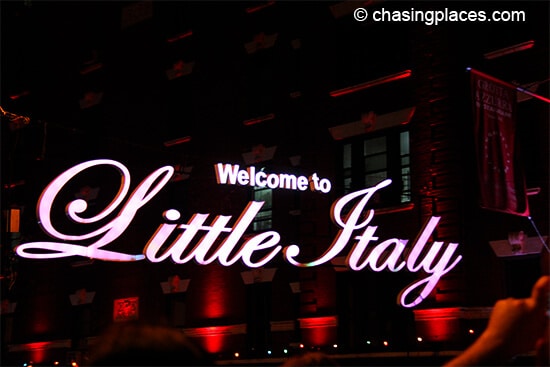 Travel Checklist: Do you have everything you need?
3. It is an efficient way to see NYC. The Big Bus Night Tour is not a hop-on-hop-off tour. This means that the bus will go around a specific route without stopping. I find this to be a less time-consuming way of getting to know the main parts of Manhattan Island and a little bit of Brooklyn. At the same time, the bus goes at a reasonable speed. Sometimes it gets slowed down by the infamous 'New York City' traffic. But I really didn't mind this as it gave me plenty of opportunities to take photos without my camera shaking.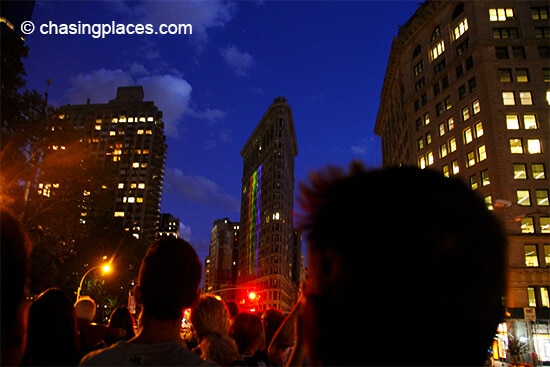 4. The tour comes with a professional guide, who knows the city really well. Our guide was energetic and full of character. She gave us interesting insights and information about NYC. Her presence made the tour much more meaningful and the crown really appreciated her personal insights.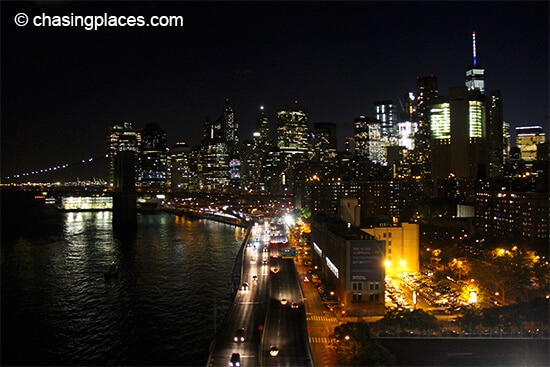 How to Purchase a Ticket for the Big Bus Night Tour for New York City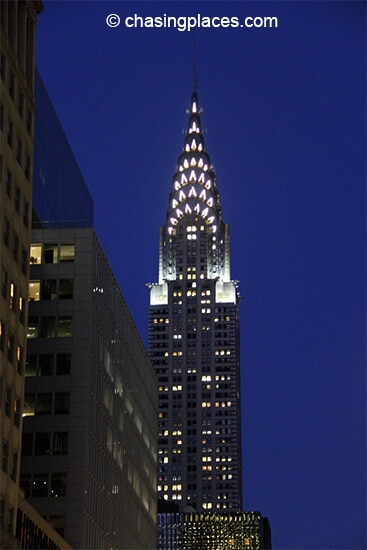 We picked our tickets at the Big Bus office in Manhattan, but we pre-purchased them online using the Big Bus website.  Big Bus tickets purchased online can be used on any day within a 6 month period.   The company usually offers exclusive online deals and you'll beat waiting in line while in New York if you book in advance. I would recommend buying them before you reach New York, especially if you are visiting during the summer months or a peak tourist time.
Important Tips:
The departure point during our Big Bus tour was on the street beside the M&M World Store on 7TH Avenue, but this may be subject to change over time. I suggest that you confirm with Big Bus where the departure point for the Night Tour will be ahead of your tour schedule.
The Big Bus Night Tour is very popular among tourists. There are many buses assigned to do the night tour but seats cannot be reserved. It was on a first come, first served basis during our trip there.  The line to get on the bus can be long, so make sure to come early. We came an hour early to line up and it paid off as we got good seats.
Although it is not mandatory, tipping the tour guide is greatly appreciated.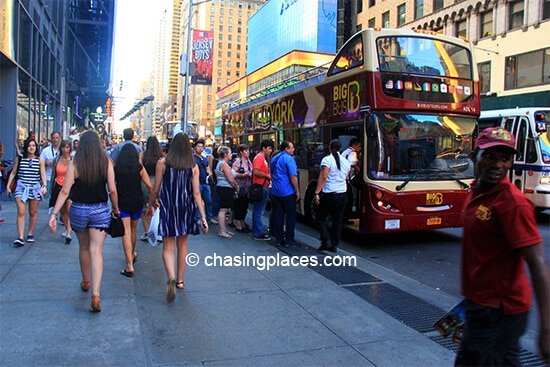 Related Posts