Even from the distance, the Hindu Temple complex of Prambanan never fail to impress. The moment you lay eyes on it, you know it's something ancient, something valuable not only to its homeland of Indonesia but to the world.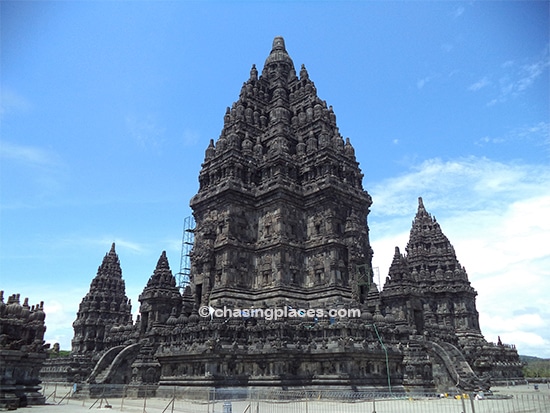 Situated in a country with a majority Muslim population, Prambanan remains an ancient reminder of Hinduism's strong influence in this Southeast Asian nation. The history of the Prambanan temple compound dates as far back as the 8th century AD. Its dramatic past and its religious significance are good enough reasons to take the time to marvel at Prambanan's majesty. The temples of Prambanan have extraordinary height and feature a very distinct "pointed" architecture. It is considered by many experts as one of the most marvelous religious structures in South East Asia. So, it's not surprising that this Hindu temple complex was recognized as a UNESCO World Heritage Site back in 1991.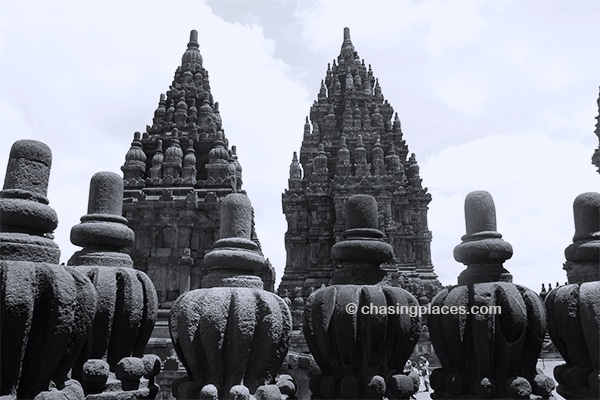 You will find the Prambanan temples on a raised square set in a luscious plain in between the regions of Central Java and Yogyakarta. In total, there are 11 temples of varying sizes sitting on the square. The largest one of them all is the Shiva or Siva temple, which boasts a height of 50 meters. Like other Hindu temples, the Prambanan temples were built in honor of Hindu gods likes Brahma and Vishnu. But as a whole, the temple compound is dedicated to Shiva, and is therefore considered to be largest one of its kind in Indonesia.
Originally, there were more than 200 smaller temples of similar sizes around the central square. However, most of them are just mere ruins today.  Just like Borobudur, the Prambanan temples and balustrades are adorned with carvings. The Siva temple is widely known for its 62 depictions of the famous Hindu story/ballet called Ramayana. Apparently, there are times that performances based on this traditional ballet are held on an open air stage within the temple complex.
Some Useful Tips: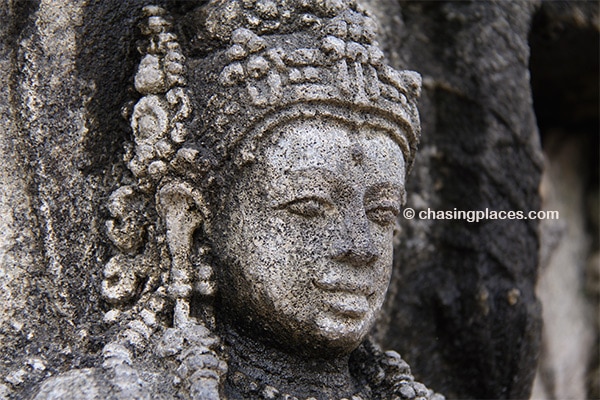 Take note that within the temple grounds, there are few interpretative signs that will give you a clear background of Prambanan. Thus, in order to make your visit more fruitful and meaningful, consider getting an expert guide to enlighten you about Prambanan's past and the reasoning behind its exquisite design.  If you are on the budget conscious side, then you can always read up about the temple compound, or bring a guide book during your visit.
Unless you plan on staying in the Prambanan area, you don't need a full day to explore the site. One or two hours is enough to roam around, climb the elevated temples and get memorable pictures to show family and friends on Facebook or otherwise. The steps to the top of each temple are quite steep and more suited for baby feet. So take your time and watch your step when going up and down.  Climbing up the temples can be a little trickier when hordes of tourists have the same thing in mind. The key, of course, is patience.
Travel Checklist: Do you have everything you need?

The Prambanan Temple Complex is just 17 kilometers east of Yogyakarta City. Because of its convenient location, it has become a popular day trip destination for tourists exploring the island of Java. You can easily book a mini-bus tour to Prambanan from Yogyakarta, and book your hotel in the city as it has a vast selection of lodging facilities. Most of these tour itineraries also include a stop at Borobudur, the other prominent temple in the region.  You can book the tour with your hotel, the Visitor Assistance Center or a small tour company, usually found on Malioboro Street. You may also purchase the entrance ticket onsite at the reception building at the entrance of the main square.
It is also very convenient to visit Prambanan via public transport. Yogyakarta's extensive bus service called TransJogja has a direct route to Prambanan. This specific bus service is 1A, which stops at Malioboro Street.  When you arrive via public bus the pedestrian street to the temple entrance is only about 400 meters from the terminal station. Take note that public buses are often full especially during rush hour. The first bus runs at 6 am.
Want to find the cheapest room in nearby Yogyakarta? 
Yogyakarta has a solid range of accommodation choices to choose from. We had no trouble finding a fair price online before we arrived.  During our trips to Yogyakarta and the rest of Indonesia we have used three major booking sites: www.agoda.com, www.booking.com and www.hotelscombined.com.  Agoda offers the best selection and excellent prices, whereas booking.com is known for its excellent cancellation policies and customer service. Hotelscombined is the world's premier price comparison site for hotels and guesthouses. I hope these suggestions have helped!  Here are links to their properties in Yogyakara to save you some time:
ALL ROOMS IN YOGYAKARTA – www.agoda.com
ALL ROOMS IN YOGYAKARTA – www.booking.com
COMPARE ALL ROOM PRICES IN YOGYAKARTA – www.hotelscombined.com
Alternatively, you can quickly find the cheapest prices using the search box below: