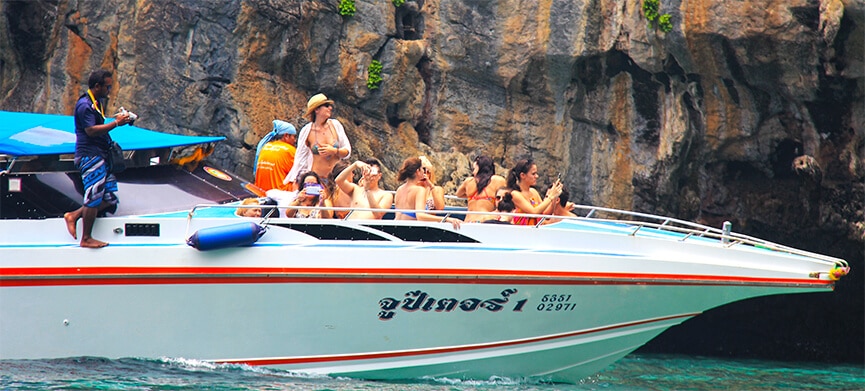 Because of the large number of tourists partying on Koh Phi Phi every night, the island has developed the reputation of being a hedonistic holiday destination. I understand that it's hard to resist the temptation as cheap alcohol is available everywhere on the island. But your time on Koh Phi Phi doesn't have to be all about drinking till you can't walk or can't remember anything the morning after.  If you intend to spend a couple of days on Koh Phi Phi, you also shouldn't get stuck with the routine of just lying under the sun getting a tan or sunburn.  I have seen many tourists fall into these habits once they set foot on Thai islands. 
But like everything else in life, balance is the key to great traveling. By all means, enjoy a crazy liquor-fueled night or spend hours getting the perfect tan. But after these, wake up, get up and do something! Koh Phi Phi is too beautiful to pass up the chance of really exploring it.
I assure you there are worthwhile things to do on Koh Phi Phi that will make your trip more meaningful and memorable. Consider this list:
1

.

Go Island Hopping
It may be a cliché but island hopping is a must while in Koh Phi Phi, Thailand. Why? Because it will make you get up and doing something other than just getting a tan or a sunburn.  Island hopping tours on Koh Phi Phi include snorkeling, and snorkeling around Koh Phi Phi is worth it because it's a protected marine park with various underwater species.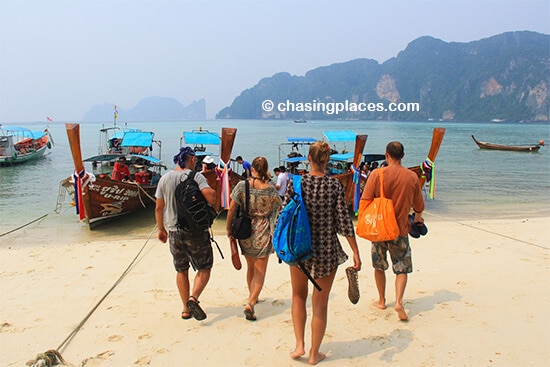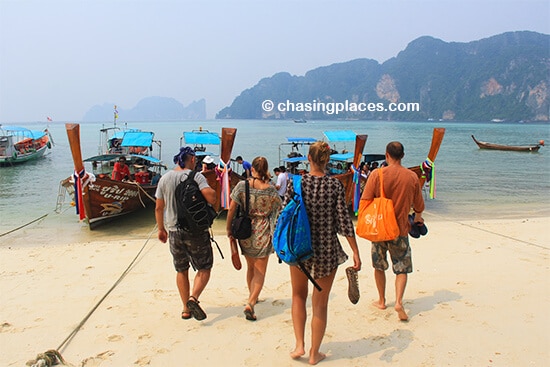 Read More: How to Go Island Hopping within the Koh Phi Phi Archipelago
If you're done with island hopping and still have at least a few days on Koh Phi Phi, I recommend that you try out other activities. If you plan and commit to at least one activity every day, it will give you a reason to get up in the morning and drink less at night.
2.  Walk to the other Beaches on Koh Phi Phi
Whichever part of Koh Phi Phi to decide to stay, chances are it's going to be near one of the beaches. Some tourists tend to just stay around their resorts, but this can get pretty boring fast. Why not visit the other beaches around the main island of Koh Phi Phi Don. Some of the popular stretches include Loh Dalum Bay, Long Beach and Phak Nam Bay. Depending on where you choose to stay, reaching some of these beaches requires long trekking. But a long trek may be exactly what you need to make you feel more worthy of a hearty meal and a few bottles.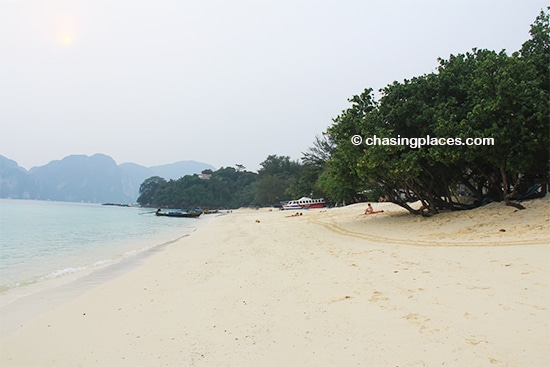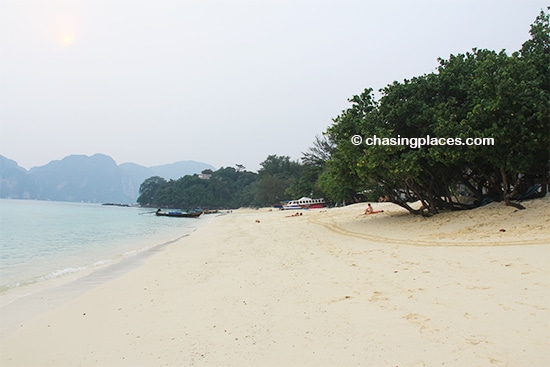 Read More: Which Koh Phi Phi Beach Should you Stay on?
Travel Checklist: Do you have everything you need?
3. Hike to Phi Phi Viewpoint
Hiking to the Phi Phi Viewpoint is not an easy one. You will sweat and you will huff and puff. You will also need about 30 minutes to reach the top. But the view at the top is well worth the sweating and puffing.  The panorama of Koh Phi Phi Don and its famous isthmus is just simply spectacular.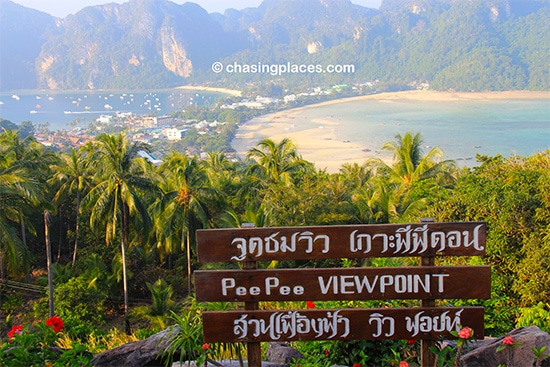 Read More: Experiencing Koh Phi Phi Viewpoint
4. Try Rock Climbing
This is especially suited for thrill-seekers who are fit and used to climbing. Just approach a tour office if you want to try out rock climbing.  Warning: Do your research beforehand when it comes to the safety standards of climbing these rocks. If you want to do this, make sure you have some experience and you're fit. And make sure you have travel insurance to cover you.
5.  Do Cliff Jumping
Like rock climbing, cliff jumping is perfect for adventurous souls. Go to any tour office on the island and they can arrange it for you. Cliff jumping can also be part of a boat tour package. This is not a regulated activity so there are major physical risks involved. Again, don't forget that travel insurance.
6. Kayak to the Karsts
If you want to get up close and personal with the limestone karts without the need to jump from it; rent a kayak and paddle your way to these majestic cliffs. For safety reasons, wear a lifejacket (don't be stubborn) and get someone to do it with you. Traveling alone? No problem, Phi Phi is one of the best places to meet people and spark up a friendship.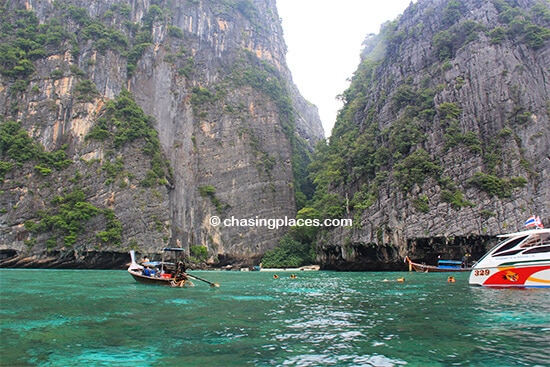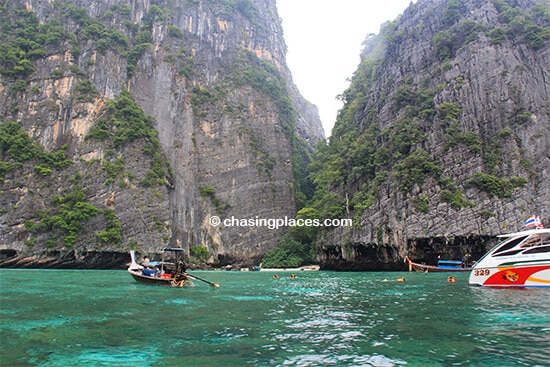 8. Learn Scuba Diving
Dive shops are everywhere on Koh Phi Phi!  If you're not a diver, this is an excellent place to start learning. You won't be disappointed when you go underwater as Phi Phi waters is a well-protected marine park.
Where to Stay in Koh Phi Phi 
The Koh Phi Phi map below will give you a good idea on where the top hotels on the island are:
 

Top-Rated Properties on Koh Phi Phi 

Based on Verified Guest Reviews
Important: Mobile Users must swipe from left to right to see entire table. 
Properties rated based on 'overall' review scores from each respective website's verified guests.
Minimum of 50 verified guest reviews required to be considered eligible for comparison.
All star ratings and verified guest review scores are tallied at the time of writing, and therefore, are subject to change.
Read Other Posts on Koh Phi Phi