If there's one fish that you will encounter everywhere in Maldives, it would be tuna.
As we've learned during our visit to the Maldives, the surrounding waters of this stunning island nation is blessed with a healthy tuna population.
Prior to landing at Ibrahim Nasir International Airport, I realized that some proactive planning to the Maldives was necessary. Here are the main websites I used for planning this trip to Male, Maldives:
World Nomads Travel Insurance. 24/7 coverage for 150+ adventure activities. Get a Quote
Momondo, Booking Buddy. We always use these 2 great price comparison sites to find the world's cheapest flights.
Agoda, Booking.com, HotelsCombined. We have relied on these 3 accommodation sites for over 10 years.
See the Complete List of all the Cost-Cutting Travel Resources we use here….
I had no real idea about the style of cuisine that would fuel an island-based country such as the Maldives. Of course, I speculated that seafood would most likely be a staple of the Maldives, primarily due to the fact that this spectacular country it is located in the middle of the Indian Ocean. I also wondered if the types of foods locals in eat in the Maldives would be consistent across its various atolls?
After taking the short ferry ride from the airport over to Malé, the capital city of the Maldives, it didn't take me long to get an early impression about what the Maldivian locals like to eat. I headed out for a quick walk around the city immediately after I dropped my bags off at my hotel in Malé. Many local coffee shops were noticeable along the narrow streets of the city, with far fewer tourist restaurants visible in comparison. I couldn't help but appreciate the "un-touristy" feel of the city even though tourism is one of the driving forces in the Maldivian economy. Most tourists that visit the Maldives tend to stay on resort islands, making their only time in Malé a few brief hours as part of day tours.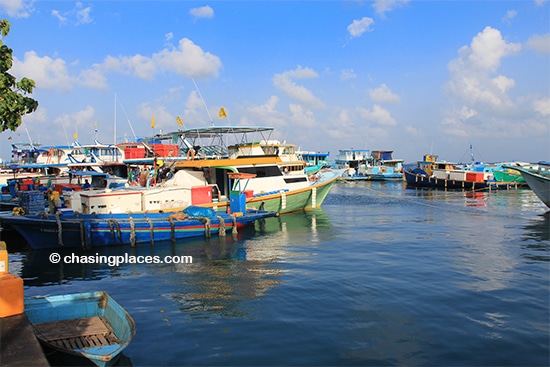 Trying "Short Eats"
Prior to arriving in Malé, I read about "short eats" so I had my eye out for these tiny snacks throughout the city. Eventually, I sat down at an outdoor restaurant right beside the ferry pier and figured that it was about time to sample what ingredients are combined to make short eats. After a few bites in was clear that tuna was one of the primary ingredients. They also had some "fire" inside in the form of small, diced pieces of pepper. The spiciness was tolerable and it didn't mask the flavour of the other ingredients imbedded within the breaded exterior. All in all, I would have to say that considering that "short eats" are very affordable (only roughly $1 USD equivalent for 2-3 of them) they are definitely worth trying if you find yourself in the Maldives (especially in Malé).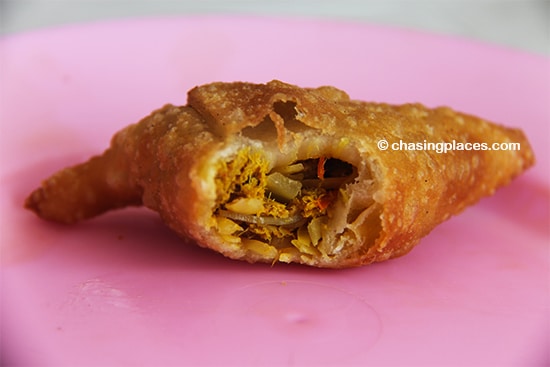 During that very same late afternoon, I decided to look at some of the fishing boats and larger vessels occupying Malé's waterfront. I quickly began to think about my itinerary for my next day in Malé. With so many fishing boats, the fish market must surely be one of the most happening sites in Malé?
Travel Checklist: Do you have everything you need?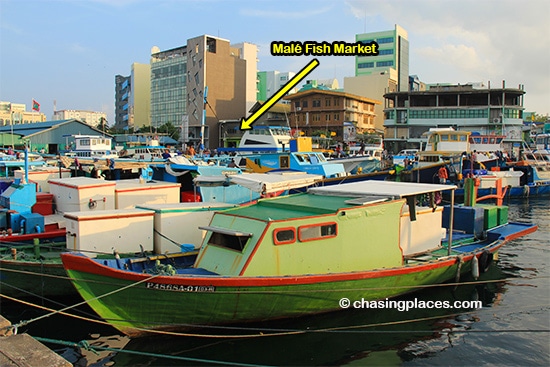 Fourteen hours later, I briskly walked through the open entrance into Malé's fish market, or might I say "tuna" market. Similar to most wet markets around the world there was lots of calamity with people moving every which way carrying out specific tasks. There was a steady flow of people carry large containers of fish from boats to the market area. Others were busy laying out fish on the floor for customers to examine before making an offer. Hands down the most culturally enticing spectacle was watching the row of local men cleaning the tuna in record time. Their "production line" was extremely efficient because cleanliness was not a primary concern. The unwanted portions of the tuna were simply scraped into large buckets beside them.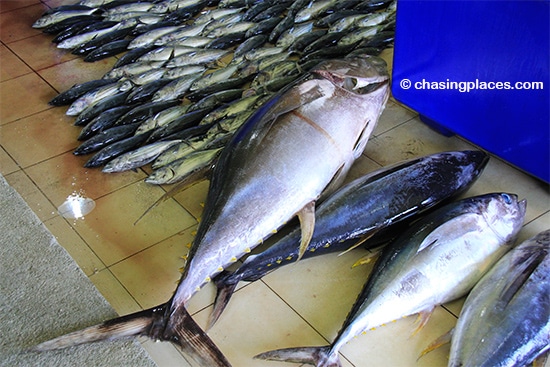 Unlike many wet markets that I have visited before, the locals in Malé's fish market, gave me the impression that they were comfortable with me taking photos while they carried out their duties. They carried themselves with a sense of pride and this resonated through their smiles and their sense of openness to being photographed. A few of the marketers even gave me a quick overview of the prices of each fish. I simply tried to stay out of the way, while trying to soak up as much information as possible.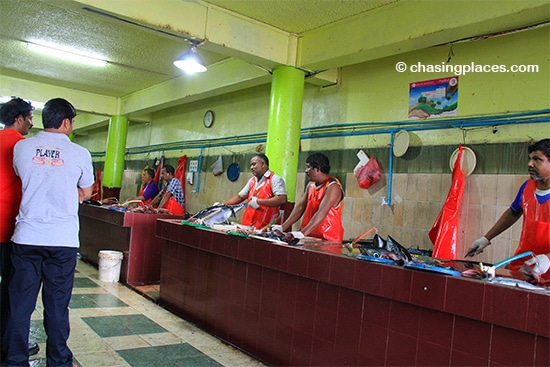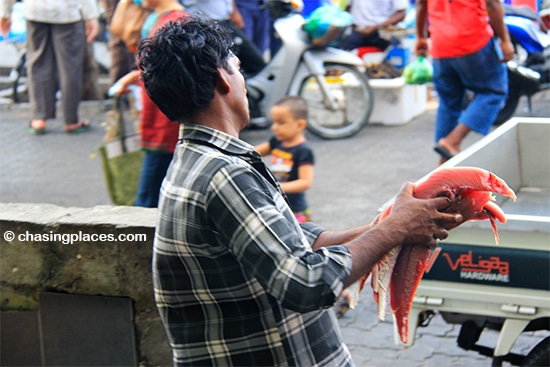 If you are not really too keen on checking out fish markets, then this area of Malé is still worth seeing. Why? Well, right in the same vicinity of the fish market is a nice compact produce market selling different vegetables, fruits and local snacks. I would recommend allocating a few hours to explore the fish market and the produce market in Malé. Technically, Malé is compact enough that you can stay pretty much anywhere on the island to access the fish market. A short (10-15 minute) walk or an even shorter taxi ride will get you there.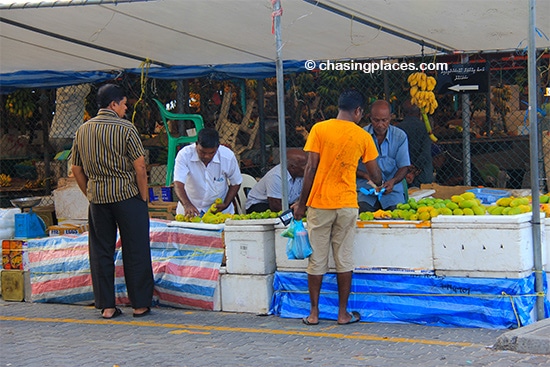 Additional Tips about the Food in the Maldives
• Expect to get served a lot of tuna while travelling in the Maldives. During my stay, many breakfasts at hotels even served it with eggs and toast for breakfast.
• Most of the tuna is served as a tuna steak opposed to being canned.
• While staying on local (guesthouse islands) expect your meal to take a while for it to be served. I recommend that you pre-order your meal (especially if it's seafood) in the morning if you are staying at a guesthouse in the Maldives.
• Many of the short eats and other dishes in the Maldives are quite spicy, therefore if you are eating with someone who enjoys a bit more "fire" in their food, get them to take a bite first.
How to find the cheapest rooms in the Maldives?
The Maldives is one of those places that you want to book your room well in advance (especially during high season). Based on our experience, there are two main sites that are guaranteed to offer the largest choice and best prices: the largest hotel site in the Maldives and the world or the world's best price comparison website. Either way you should be able to book fully refundable rooms with little hassle.
If you are planning a trip to the Maldives and you have any questions about our experience in Malé or while staying on guesthouse islands, please feel free to comment below. In the meantime, safe travels!