Although it is packed with attractions, Nara is a small enough city that spending a day or two there is probably enough to see the most important sites. If you still have time, consider going to Osaka, since it is only 28 kilometers from Nara. Osaka is in fact nearer to Nara than even Kyoto.
You can easily go to Osaka from Nara as the two cities are well connected with public transport.
Here are the steps on how to get from Nara to Osaka:
Take the train as it is the fastest and most convenient way.
Choose between the two lines: The JR Line or the Kintetsu Railway.
Nara to Osaka: JR (the Japan Rail) Line
This line connects to all major transport hubs in Japan. This is your best choice if you already have the JR Pass, (which we recommend you get).
Make your way to JR Nara Station – this is about a 15 to 20 minute walk to sites like Kofukuji Temple and Nara Park. Therefore, if you are sightseeing it's convenient to reach the station.
Look for the JR Kanjo-Yamatoji Line, which is an express train service.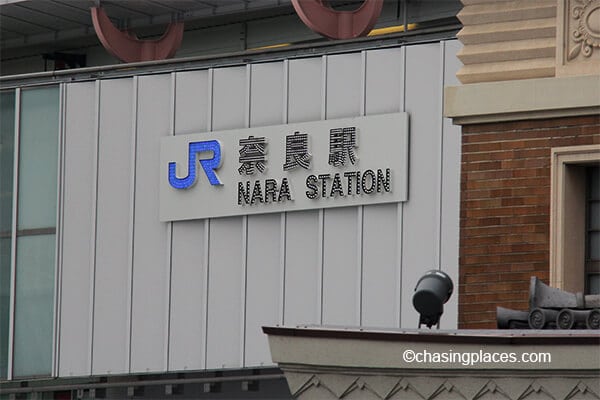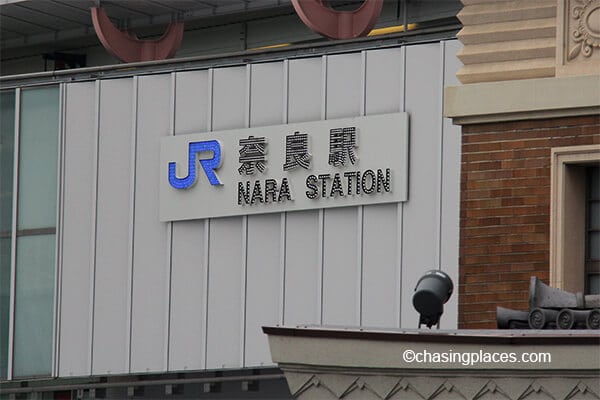 3. Buy the right ticket if you don't have the JR Pass. We recommend that you buy the Yamakoji Kaisoku Express ticket, which is the fastest JR train to Osaka. The travel time is about 40 minutes (you can use JR Pass).
4. Arrive at JR Osaka Station in Umeda District.
Nara to Osaka: Kintetsu Railways
This service is owned by the Kintetsu Corporation. Since the Kintetsu Line is faster, this may be a better choice if you didn't happen to purchase a JR Pass.
Make your way to Kintetsu Station in Nara. This station is only a few minutes' walk from Nara Park.
Look for the Kintetsu Nara Line (Y540).
Buy your ticket. The Kintetsu machines are equipped with an English button. The journey takes about 40 minutes.
Proceed to the designated platform and make sure to double check that you are on the express train.
Get off at either the Kintetsu Osaka-Abenabashi Station or Kintetsu Namba Station, depending on which one is closer to your hotel. These stations are served by the Midosuji Subway Line.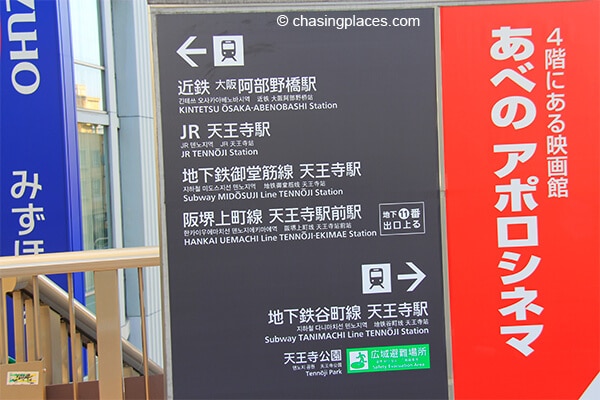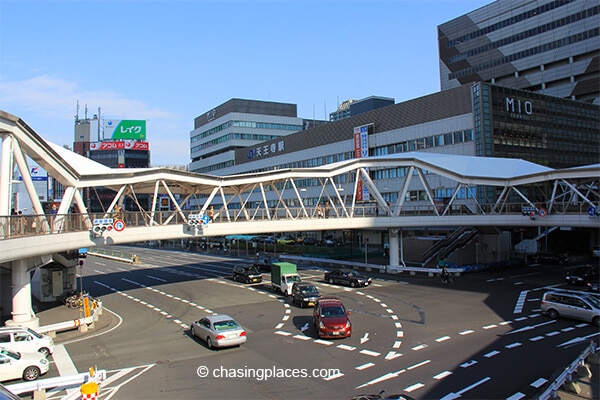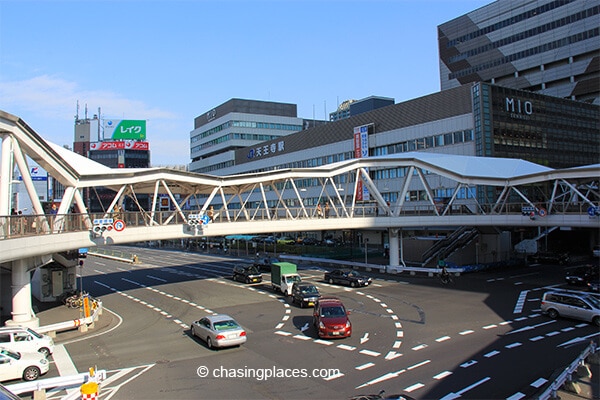 So there it is, a step-by-step guide on how to get from Nara to Osaka.
Travel Checklist: Do you have everything you need?
What Not to Miss in Osaka
Osaka may not be the prettiest tourist town in Japan, but this is where you will find more authentic Japanese urban street scenes. Osaka is a working city, and it does not pretend to be anything else. During our visit, we got a taste of its amazing nightlife and culinary tradition. Some places to check out include the Osaka Castle (Osaka-jo) and the Minami District (visit it at night and you will be mesmerized).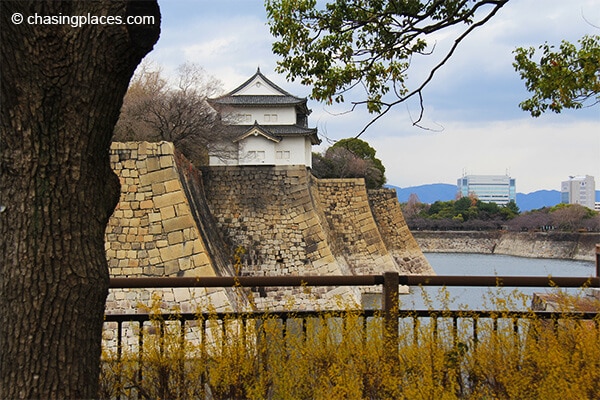 Where Did We Stay in Osaka?
Because of our limited budget, we chose to stay at a budget hotel called Hotel Raizan North. But keep in mind that in general, Japan accommodation facilities are always clean and decent. We never had a dumpy place even if we paid under $40 dollars a night.  Our secret is that we check the guest rating and reviews on hotel platforms like Agoda.com and Booking.com to see if low-cost can still result in a clean and safe place to stay.
The best thing about Hotel Raizan is its location, because it's right next to the Dobutsuenmae Subway Station. As mentioned, you can easily take the local subway to major stations like JR Osaka Station in Umeda. Other good features of the hotel include having spas (onsen) facilities for men and women, kitchen, dining and leisure areas.
Be reminded that we do not have DIRECT business affiliation with Hotel Raizan.
How to find the best room in Osaka?
Booking rooms through one of the reputable hotel booking platforms can save you time and money. Chasing Places has  compiled a list of hotels on various hotel websites below:
Top Rated Properties in Osaka Based on Verified Guest Reviews
Important: Mobile Users must swipe from left to right to see entire table.
Criteria:
Properties rated based on 'overall' review scores from each respective website's verified guests.
Minimum of 50 verified guest reviews required to be considered eligible for comparison.
All star ratings and verified guest review scores are tallied at the time of writing, and therefore, are subject to change.
If you don't want to be limited to just one hotel provider, you can use the search box below powered by Hotelscombined. Hotelscombined.com works like a search engine for hotel providers. It simplifies your hotel search by giving you various hotel prices on your desired destination.