If you're already in Kyoto and you have several days to spend, why not go for a road trip to Nara, another impressive ancient city in Japan? Nara is home to many majestic temples, including Todai-ji Temple, which houses the Diabutsu (Great Buddha), the biggest of its kind in Japan.
Only 25 kilometers south of Kyoto City, Nara makes an excellent day trip destination. But you can also opt to spend a night to take your time sightseeing.
Here are the steps on how to get from Kyoto to Nara:
Take the train. The fastest and most convenient way to get to from Kyoto to Nara is taking the train.
Choose between the two lines: The JR Line or the Kintetsu Railway.
Via the JR (Japan Rail) Line
This line connects to all major transport hubs in Japan. This is your best choice if you already have the JR Pass, (which we recommend you get).
Make your way to Kyoto Station.  The station has two sides called Karasuma (north) and Hachijo (south). Karasuma faces downtown and it is just beside the conspicuous Kyoto Tower.  The Hachijo side faces the Toji Temples and some hotels.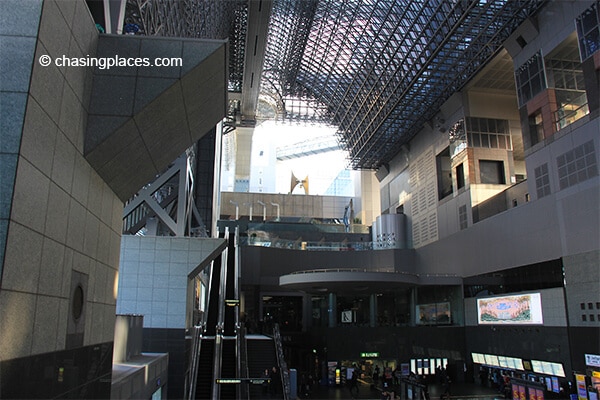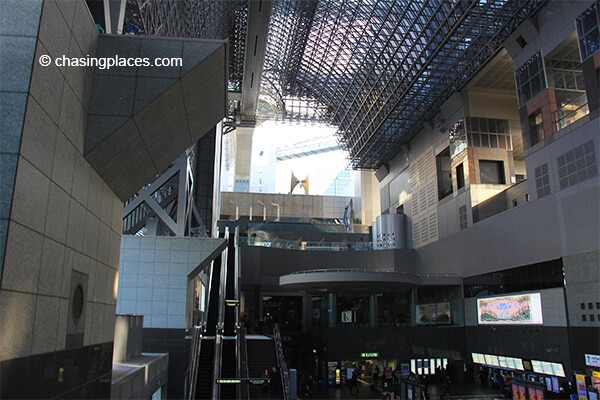 Go to the second floor of the station. Proceed to the JR West Gate and look for the JR Nara Line.
Buy the right ticket.

 You can choose to get the Yamakoji Kaisoku Express ticket- the fastest transport, which operates every 30 minutes. The travel time takes 45 minutes (you can use JR Pass). You can also take the local line (futsu) – journey takes 70 minutes (you can use JR Pass).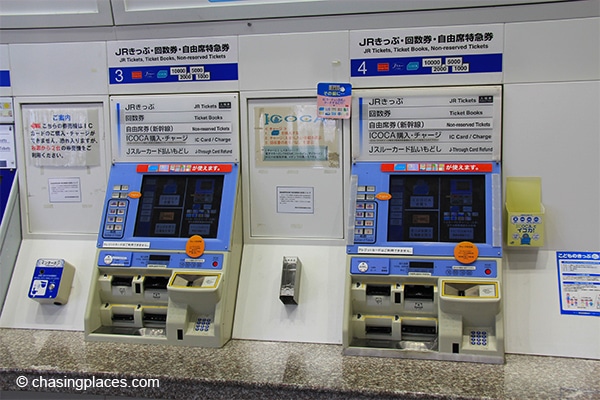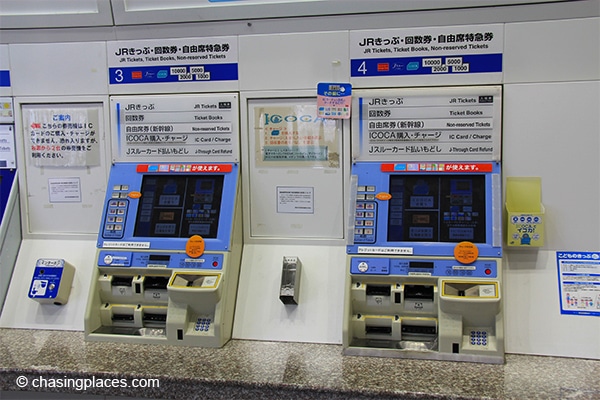 Arrive at JR Nara Station in Nara. The Kofukuji Temple and Nara Park, two of the main tourist sites in Nara is a 15 to 20 minute walk from the JR Nara Station. You will walk past an array of restaurants and shops along the way to the temples.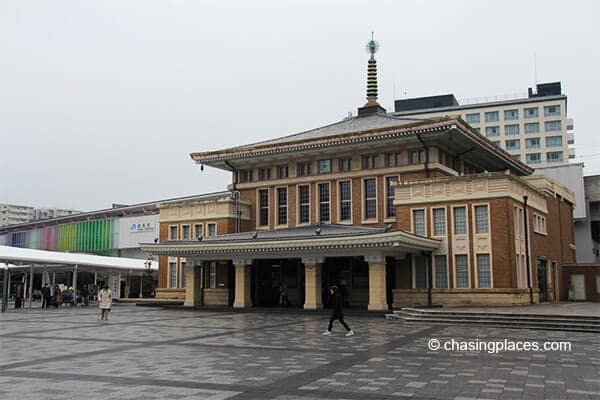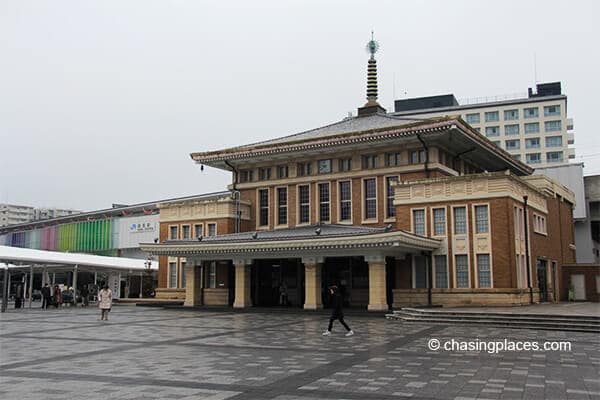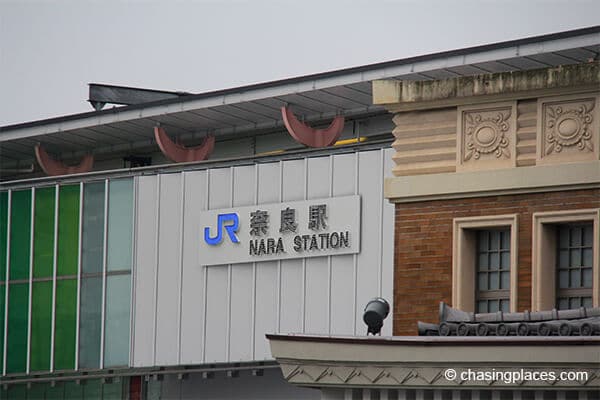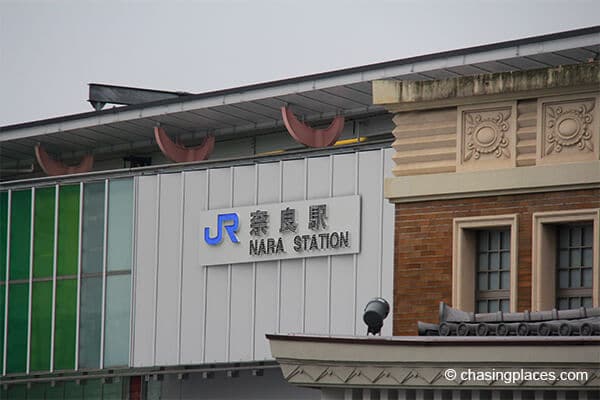 Travel Checklist: Do you have everything you need?
Via Kintetsu Railways
This line is privately owned by the Kintetsu Corporation. Here are the steps:
Make your way to the Kyoto Station Building.  Go to the 2nd floor and then walk south.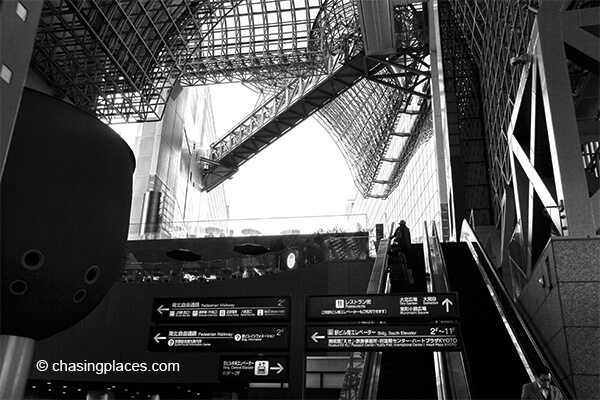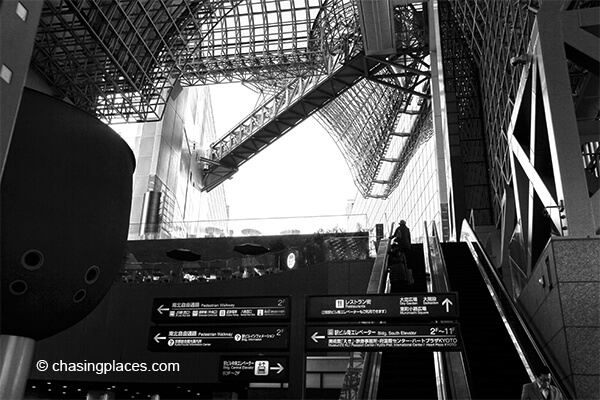 2. Buy your ticket. The machines for Kintetsu have an English button, which should be in the upper right hand corner. Go to the official Kintetsu Corporation website to read the complete guide for buying the tickets.   There is also a limited express ticket, which offers a journey time of only around 35 minutes.
3. Go to the correct platform listed and take the right express train (Don't worry there are signs everywhere). Express trains come every hour.  The trip takes about 45 minutes, and costs: 620 yen (fees may change over time).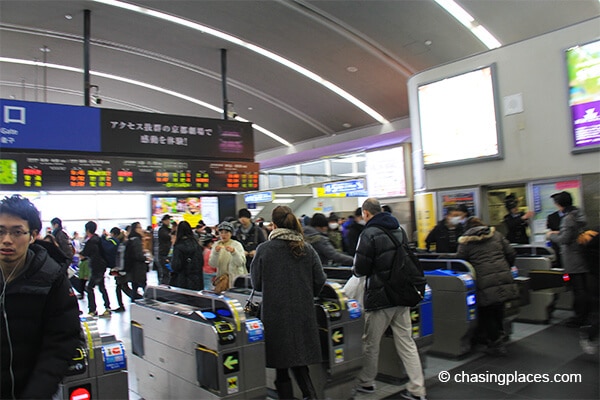 4. Arrive at Kintetsu Station in Nara. From here, you can walk for a few minutes to Nara Park.
So there this a step-by-step guide on how to get from Kyoto to Nara.  If you need more assistance on getting to Nara, just let us know!
What Not to Miss in Nara
We went to Nara as a day trip and we used our JR Pass to take the train. From the station, we walked straight ahead to Nara Park (because it is the main tourist site in the city). This huge park in the center of town is home to many attractions like Nara National Museum, Todaiji Temple and Kofukuji Temple.  For more details about what to see in Nara, click: Top Reasons to Visit Nara Japan. 
After sightseeing the entire day, we went back to Kyoto. We opted to stay close to public transport options.
Of course you have the choice to spend the night in Nara so you can take your time to explore the city. Based on our experience, here are some recommended sites to book your accommodation in Nara with:
Where We Stayed During this Trip
We did not stay overnight in Nara but instead, opted to go back to Kyoto. In Kyoto, we wanted to stay close to transport options and Gion – which is the famous geisha district. So, we stayed Santiago Guesthouse Kyoto. We don't have any direct affiliation with this property. Based on our experience, it was a good stay because the room was clean and the staff were friendly. But take note that this place has more of a backpacker vibe than a relaxing, luxurious one. Nevertheless, it is an excellent choice for travelers on a budget.  At the time of writing it had a score of 8.2/10 based on 451 verified guest reviews.
How to Find a Room in Kyoto?
You can easily book your room online through two reputable hotel platforms: agoda.com or booking.com.  These two have offers the largest selection of rooms in Kyoto. But if you want to compare the prices on both platforms and others as well, then hotelscombined.com is your best bet.
To save you time, are the links to their respective rooms
Rooms in Kyoto – www.agoda.com     
Rooms in Kyoto – www.booking.com
COMPARE Room Prices in Kyoto – www.hotelscombined.com
Top Rated Properties in Kyoto Based on Verified Guest Reviews
Important: Mobile Users must swipe from left to right to see entire table.
Criteria:
Properties rated based on 'overall' review scores from each respective website's verified guests.
Minimum of 50 verified guest reviews required to be considered eligible for comparison.
All star ratings and verified guest review scores are tallied at the time of writing, and therefore, are subject to change.
You can also directly use the search box for hotelscombined below: