For many people visiting Japan, Kyoto makes an easy choice for their first destination. The city is Japan's most famous cultural and historical hub.  Shrines, temples, cobblestone streets, a bamboo forest, and geisha heritage await you in Kyoto. Did I mention temples? They're everywhere!
But if you have time to visit other places in Japan, consider dropping by the pretty harbor city of Kobe.   Small, modern, compact and beautiful, Kobe has its own charms, including Kobe beef!
I'm not even going to bother giving you a diagram of the train network in the Kansai Area (which includes Kyoto and Osaka) because it may just confuse you. Instead, follow these steps below to get to Kobe and you'll be fine.
Here are the steps on how to get from Kyoto to Kobe
Take the train! There is no need to drive between Kyoto and Kobe, the railway is the fastest and most convenient way.
Choose between two railway networks – JR and Hankyu Railway
Train Network 1: JR –  is the train network to take you from Kyoto to Kobe if you have the Japan Rail Pass (JR Pass).
With the JR Pass, you have two train service options: Shinkansen (bullet train) and JR Special Rapid Train.
JR Option 1: Shinkansen – is the fastest train to reach Kobe from Kyoto. If you are taking the Shinkansen (bullet train):
       1. Go to JR Kyoto Station. You can't miss it, it is in the center and it is the main hub.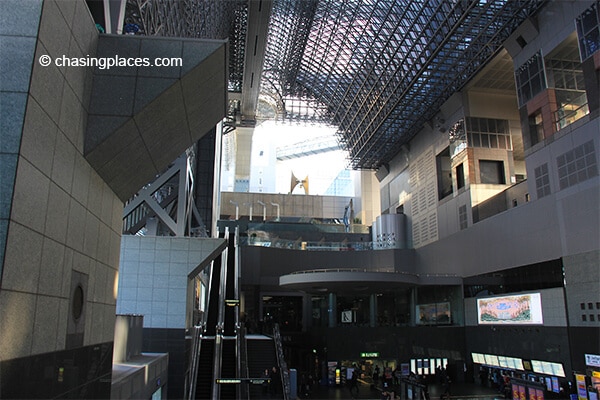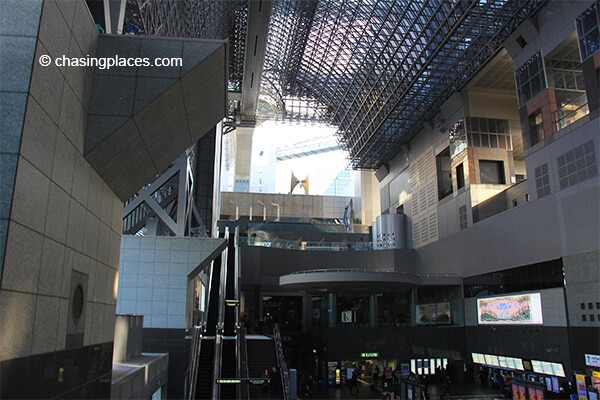 2. Look for the Tokaido Shinkansen Line.
Important Note: The Shinkansen Train Network is divided into sections. The section or line that serves Kyoto is called Tokaido Shinkansen.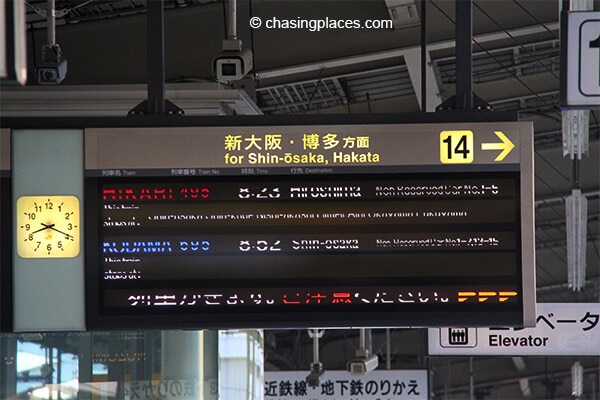 3. Buy your ticket. The one-way fare is about 2810 yen for a non-reserved seat. You will pay more if you want reserved seats.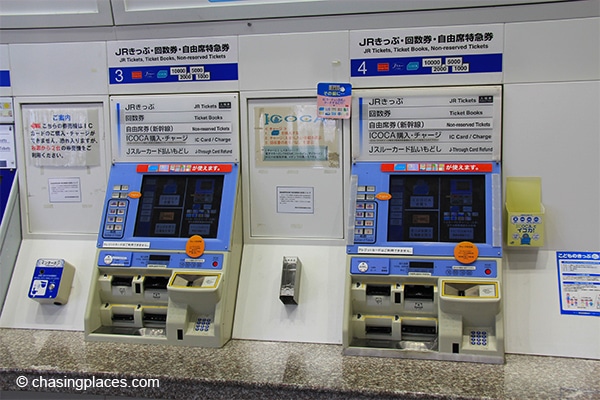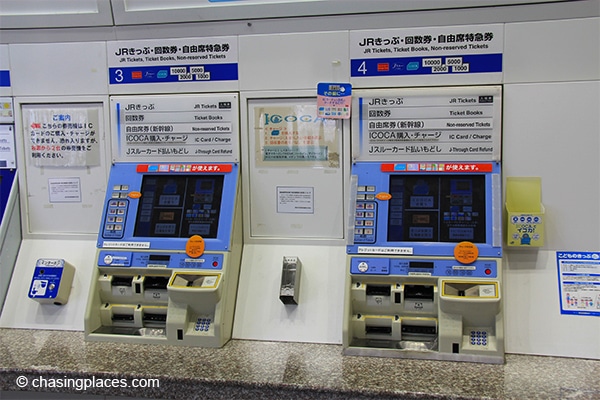 The Tokaido Shinkansen has three bullet train classes (because NOT all bullet trains in Japan are created EQUAL!). If you have the Japan Rail Pass, you can take the Hikari Train without paying extra. Hikari is the second fastest bullet train. (If you are wondering what's the fastest, it's called Nozomi, and you have to pay for this train even if you have the JR Pass.)
4. Enjoy the ride. The journey time on the Hikari Train from Kyoto to Kobe is around 30 minutes.
5. Arrive at Shin-Kobe Station. This station is not in the city center but in the northeast portion of Kobe. Don't worry, you can take the subway from Shin-Kobe Station to Sannomiya Station, which is located in Kobe's city center.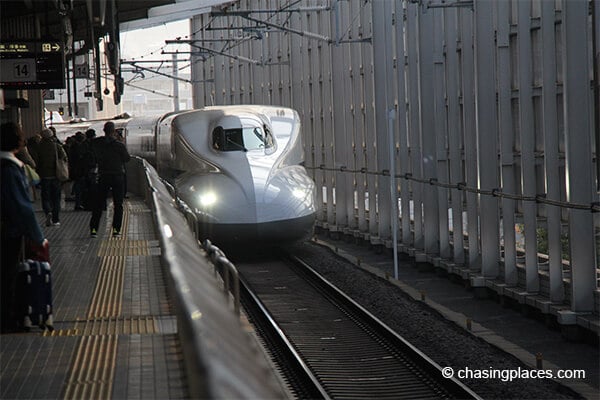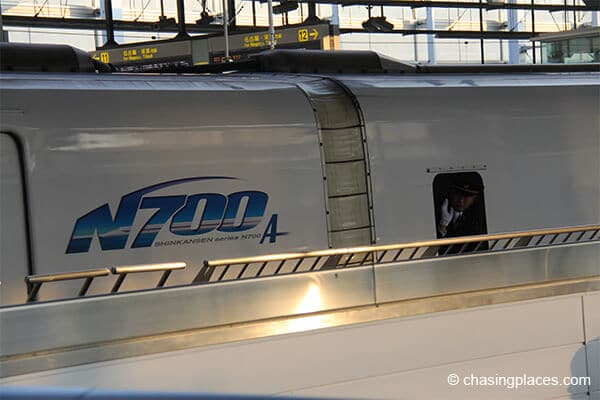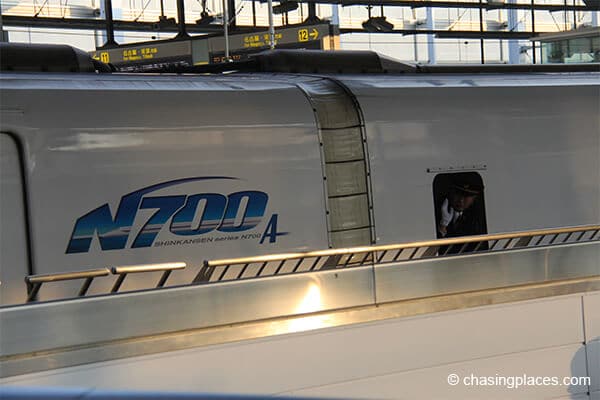 Travel Checklist: Do you have everything you need?
JR Option B: JR Special Rapid Train. If you are not the bullet train type, choose this train network. Here are the steps on how to get from Kyoto to Kobe:
 1. Go to JR Kyoto Station.
 2. Look for the JR Tokaido Line. (Remember what I said about Tokaido? Scroll up)
 3. Buy your ticket. It costs about 1080 yen one way. If you have the Japan Rail Pass, you don't have to pay.
 4. Enjoy the ride! It takes about 50 minutes.
5. Arrive at Sannomiya Station. This is the busiest station in Kobe and is conveniently located in the downtown area. From here, I encourage you to walk to your hotel or guesthouse.
NO JR PASS? Consider going to Kobe from Kyoto via the Hankyu Railway. Here are the steps:
Go to the Hankyu Karasuma Station or Hankyu Kawaramachi Station –  in central Kyoto.
Purchase your ticket. It costs about 620 yen one way. As you can see this is the cheapest option!
Get off at Juso Station
From Juso Station, transfer to the train on the Hankyu Kobe Main Line. Take the one that goes to Kobe Sannomiya.
Get off at Kobe Sannomiya Station. This train ride takes about 1 hour and 10 minutes.
Note: Fare prices are just estimates, and may change over time (totally out of our control).
So, there you have it, a step-by-step guide on how to get from Kyoto to Kobe.  If you have any questions, please comment below.
Where did we stay in Kobe?
Our main priorities when we booked our room in Kobe were to find a nice, clean mid-range hotel near public transport lines.  Eventually, we decided to stay at Hotel Sunroute Sopra Kobe. We don't have a direct affiliation with this property, therefore our opinion is an unbiased one. It turned out being exactly what we were looking for.  Our room was very clean and well maintained.  Their staff were efficient and friendly. It's located only 400 meters from the nearest train station and 1 km from Chinatown.  We even walked to the waterfront area from this property.  At the time of writing it had a respectable score of 7.6/10 based on 152 verified guest reviews.
Want to Find the Cheapest Room in Kobe?
Our Strategy 
For all of our room bookings in Japan, including Kobe, we used three different accommodation providers: Agoda.com, Booking.com and Hotelscombined.com.
To save some time and money, below I have created links to their respective property links for Kobe:
Top Rated Properties in Kobe Based on Verified Guest Reviews
Important: Mobile Users must swipe from left to right to see entire table.
Criteria:
Properties rated based on 'overall' review scores from each respective website's verified guests.
Minimum of 50 verified guest reviews required to be considered eligible for comparison.
All star ratings and verified guest review scores are tallied at the time of writing, and therefore, are subject to change.
COMPARE Room Prices in Kobe – Hotelscombined.com
You can also use the Search Box for Hotelscombined.com below: