Known to many as little Kyoto, the city of Kanazawa is a great place to start your exploration of Japan's rich history and architectural heritage. While in Kanazawa, you can visit the majestic Castle Park, and admire Kenroku-en Garden, reputedly one of the most beautiful gardens in Japan. Relive the samurai days by walking through the Nagamachi Samurai House area or learn more about the geisha legacy in the Higashi Chaya District.  Kanazawa also provides easy access to the tourist magnet, Kyoto.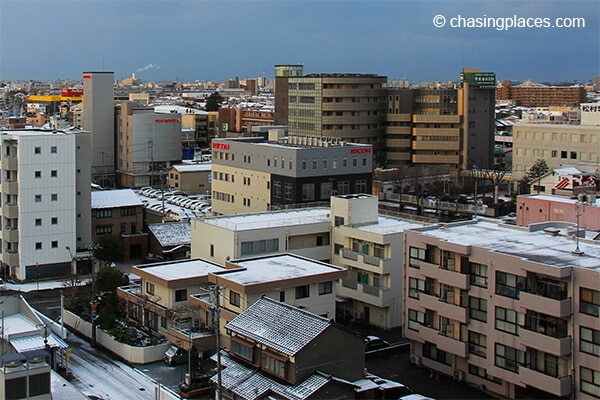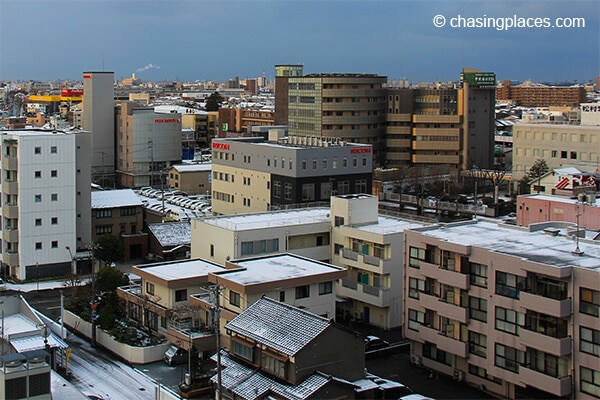 Fortunately, Kanazawa is easily accessible to tourists in Tokyo.  Here is a guide on the best ways to get from Tokyo to Kanazawa:
Getting to Kanazawa by Air
Of course you can always choose to fly to Kanazawa from Tokyo.  Regular fares can be around 25,000 Yen, but if you are lucky, you can get discount tickets and lower the cost to around 12,000 Yen.
The disadvantage of taking a flight to Kanazawa is the airport is not in the city itself. The airport is actually located in Komatsu City. Daily flights from Haneda Airport and Narita Airport in Tokyo to Komatsu Airport are operated by JAL and ANA. The flight time is about 1 hour.
From Komatsu Airport, you have to take a bus for about 40 minutes to reach Kanazawa city center.
Getting to Kanazawa by Train
The other efficient way of traveling around Japan is by train. Furthermore, using the country's extensive railway system is cheaper than taking flights everywhere. This is especially true for foreign tourists who have purchased their Japan Rail Pass prior to arriving in the country. How do you save money by using the railway? The answer is by getting the JR Pass!
If you already have a JR Pass, it makes more sense to use it for the for the trip from Tokyo to Kanazawa. The Pass gives you access to Japan's famous bullet train service – the Shinkansen.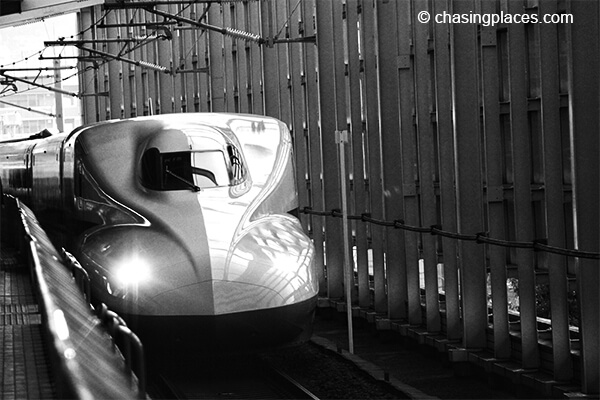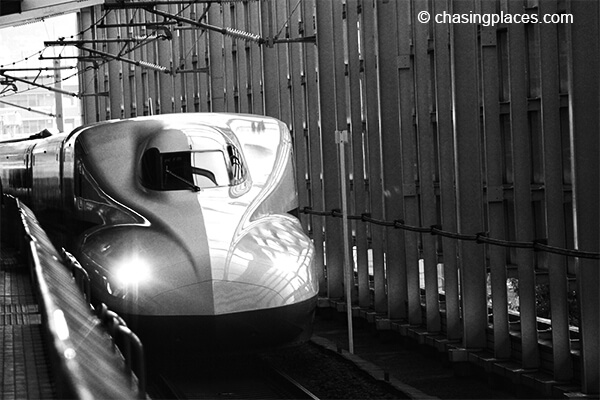 Travel Checklist: Do you have everything you need?
Here is a step-by-step guide on how to get from Tokyo to Kanazawa using the JR Pass:
1. Make your way to Tokyo Station.
2. Check your desired Shinkansen train schedule. There are a couple of Shinkansen Lines serving Japan. The Shinkansen Line you need to take is the Hokuriku Shinkansen (serving Tokyo and Kanazawa).
There are two Hokuriku Shinkansen train types that travel from Tokyo Station to Kanazawa and these are: Kagayaki and Hakutaka. These two trains run at different times during the day.
Kagayaki
If your desired time to leave Tokyo requires you to take Kagayaki, you need to do the following steps:
– Make a ticket reservation at the JR ticket counter. Kagayaki is one of the few JR Shinkansen that do not have non-reserved seats. Thus, reserving seats on the Kagayaki is MUST!
– JR Pass holders do not need to pay extra to reserve a seat in a normal car, unless you want to be in the first class car.It is possible to reserve seats at one of the bilingual vending machines at the station, but NOT ALL of the machines are capable of providing such a service.
–  You can reserve your Kagayaki Train seats at any of the major JR Stations across Japan, so it does not have to be just in Tokyo Station.
Hakutaka
You don't have to reserve seats if you are planning to take Hakutaka as it has non-reserved car seats available. However, you ALWAYS have the option to reserve a seat. If you want to, just follow the steps above.
 3. After sorting out your ticket, go to the Hokuriku Shinkansen platform. When you reach the ticket gate, go over to the manned gate (usually at the end) and show the staff your Pass and the seat reservation ticket (if you have one).
4. Look at the visible displays (typically overhead) and look for the name of your train and the corresponding platform it will depart from.
5. Find your Car using the Display on the platform as your guide. There are also signs on the train that indicate the car numbers. Cars can either be reserved, non-reserved, green or grand class.
6. Enjoy the ride. Train travel time is approximately 3 hours.
7. Arrive at JR Kanazawa Train Station. Just outside the train station is a bus terminal. You can choose from a couple of bus lines (including the JR bus) to take you to your specific hotel/guesthouse or next destination.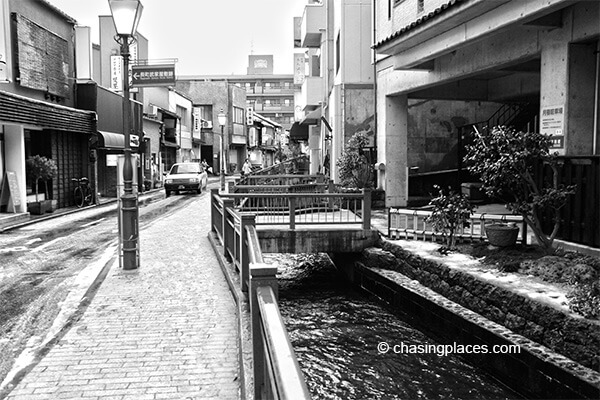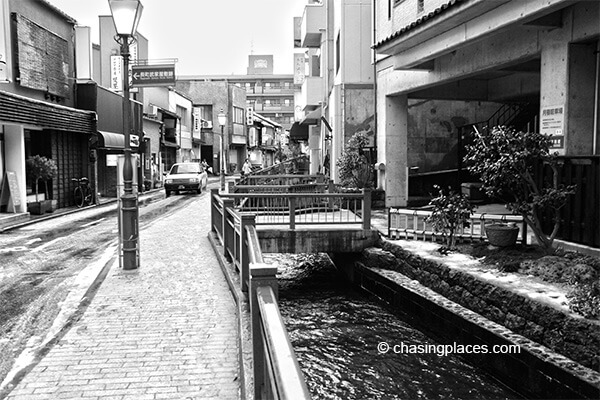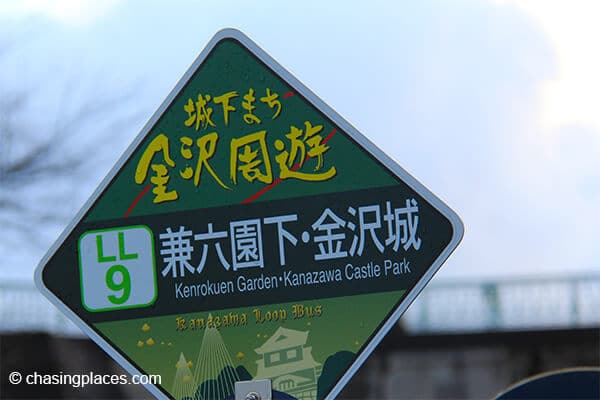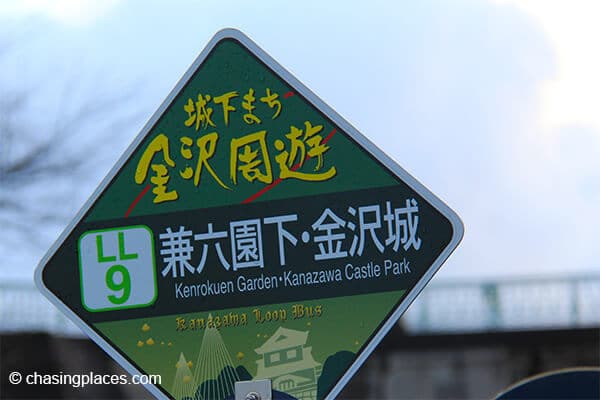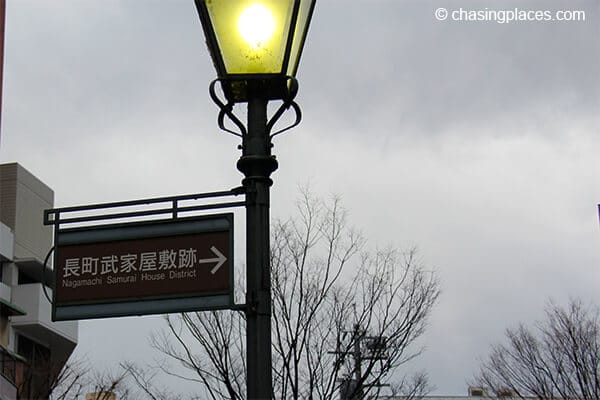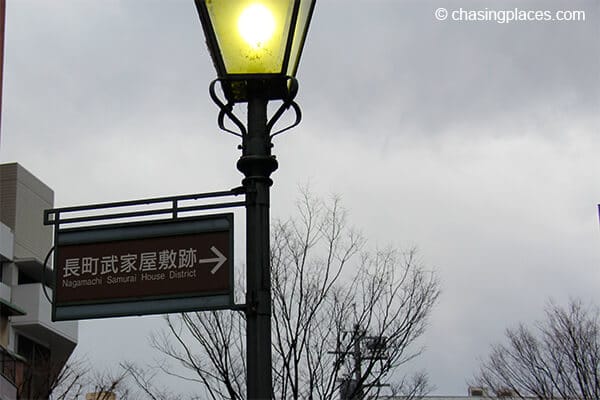 Where Did We Stay in Kanazawa?
Our trip to Kanazawa is a short one as we have intended to visit other notable cities and towns all over Japan. We wanted a place near the train station so we can conveniently go to the key spots in Kanazawa.  We eventually booked APA Hotel Kanazawa-Ekimae. Although their room is small but it was clean and had everything that we needed. Small-sized rooms are common in Japan so don't get disappointed by the lack of space. On the hotel provider Agoda.com, APA Kanazawa has a score of 7.8/10 based on 347 verified guest reviews (at the time of writing).
Best Hotels in Kanazawa
If you are looking for a hotel in Kanazawa that best suit your needs, the smart way to go about this is to check hotel reviews online. Booking online allows you to check and compare the prices, amenities and availability of various hotels in the area. Here are some of the biggest hotel providers online today:
Booking.com: Hotels in Kanazawa
To save you time, here are the best rooms on these hotel booking sites:
Top Rated Properties in Kanazawa Based on Verified Guest Reviews
Important: Mobile Users must swipe from left to right to see entire table.
Criteria:
Properties rated based on 'overall' review scores from each respective website's verified guests.
Minimum of 50 verified guest reviews required to be considered eligible for comparison.
All star ratings and verified guest review scores are tallied at the time of writing, and therefore, are subject to change.
You can also compare hotel providers in Kanazawa using Hotelscombined.com. Feel free to use the search box down below: