So you plan to travel Japan? If the answer is yes then I would like to congratulate you because it's truly one of the most fascinating countries I have ever seen.  By now, I am sure you are in the process of making a plan as to where to go, what to see and which hotels to stay in. During our travel to Japan, we wanted to make it a memorable one even though we didn't have unlimited cash to spend.  And perhaps you already know that Japan is one of the most expensive countries in Asia. Because we were on a tight budget, we had to carefully select good quality Japan hotels that were not too over the top in terms of price. However, we also wanted to have at least one memorable experience when it came to a hotel stay; and this is when we booked a night in a Japanese ryokan.
Ryokan in Japan (Why are they Special?)
A 'ryokan' room is different from your average hotel room. It is a traditional Japanese room that does not have the western mattress sitting on top of a sturdy wooden frame.  A ryokan barely has any furniture. It usually has a very low table in the middle with no chairs. Why no chairs? Because the Japanese love to sit on the floor. Naturally, the floor you will see in your ryokan will be impeccably clean.
Ryokans are not only known for their traditional room layouts, but also for having the highest hospitality levels in Japan. When tourists think of  staying in a Ryokan, they  always look for ryokans in Kyoto. But don't limit yourself to this idea as you can find ryokans all over Japan. In fact, we decided to stay in Ryokan Seiryu Hotel while in Takayama. Although it has the name 'hotel' in its description, Ryokan Seiryu Hotel is indeed a ryokan. It is not the most luxurious of its kind in town, but it had (and still has) great reviews, so we wanted to give it a try.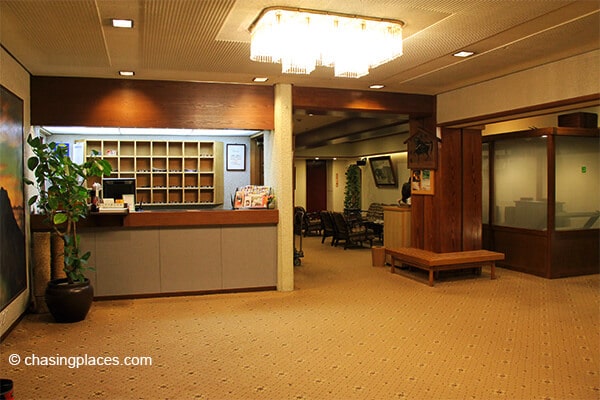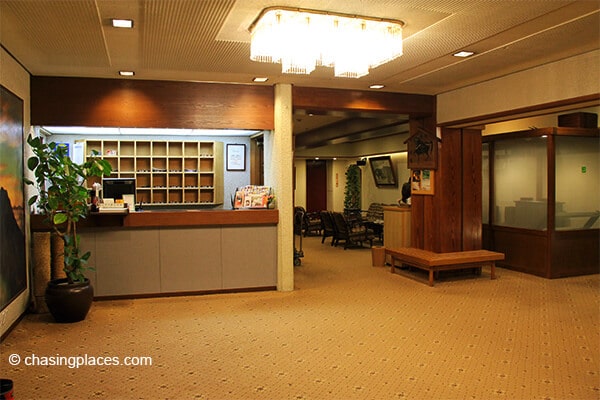 The Japanese Onsen
Ryokans typically have a Japanese onsen. An onsen is a special hot tub, big enough to accommodate at least 10 people. A Japanese onsen's temperature usually cannot be adjusted; it will have a consistent hot temperature, which the Japanese believe is great for body circulation. In Japan, it is expected that you bathe completely naked in an onsen! It gets more interesting as some onsens are unisex. However,  Seiryu Hotel thankfully, has one for each gender. Wheeww.. That was a close one for me as I'm still not comfortable with the idea.
Travel Checklist: Do you have everything you need?
Our Ryokan Experience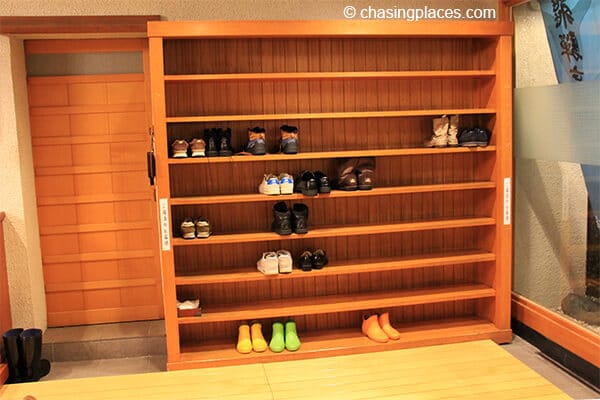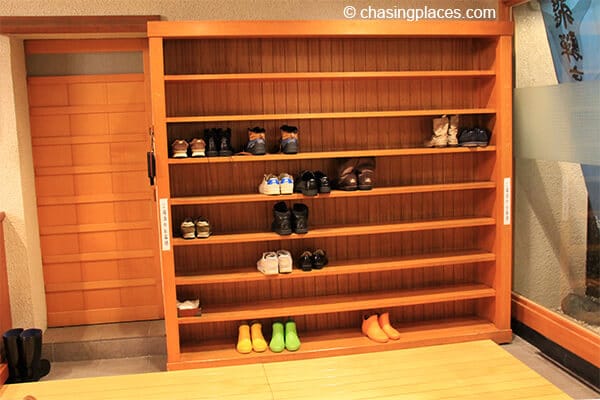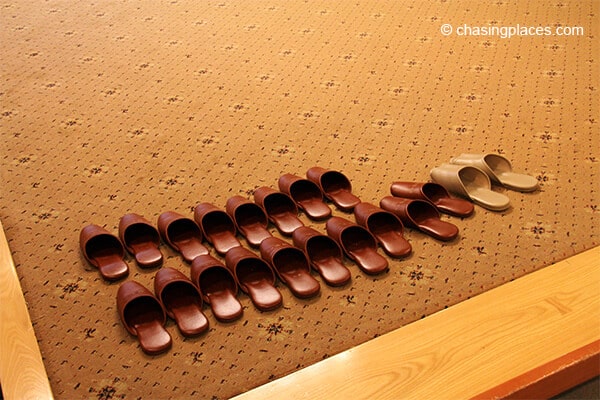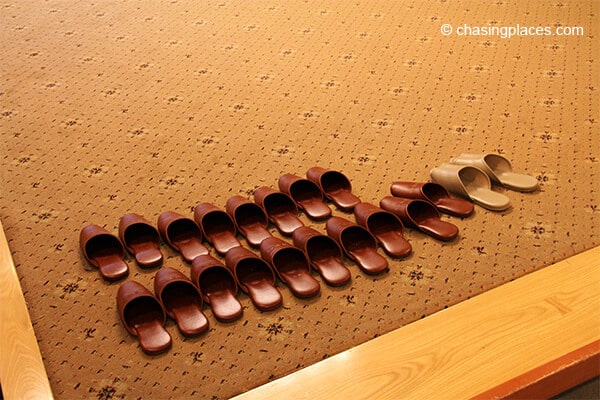 Once we checked in, a host (not a bellboy) guided us to our room. This room had a table in the middle with a tea pot and snacks neatly placed on top of it. The host asked us to sit down while she poured us tea. While we were drinking, she explained in a very thorough manner the features of the room.
She told us that when we are ready to sleep, we could call attendants to prepare our beds for the night. This is what makes Ryokans unique – guests are expected to sleep on thin futons that are laid out on the floor.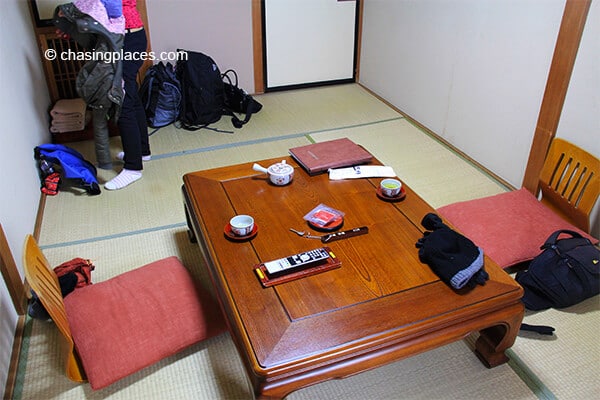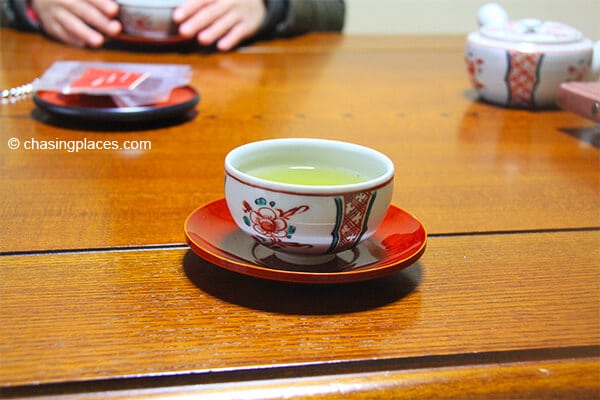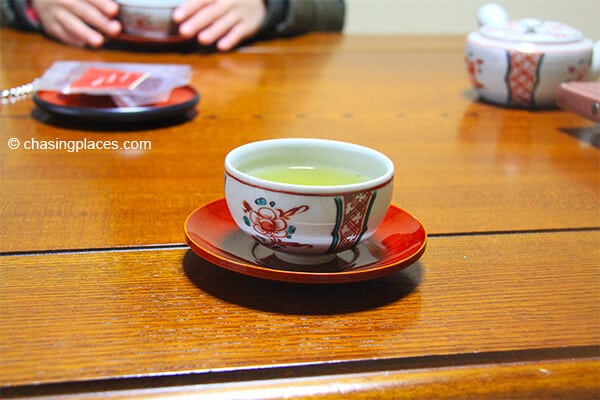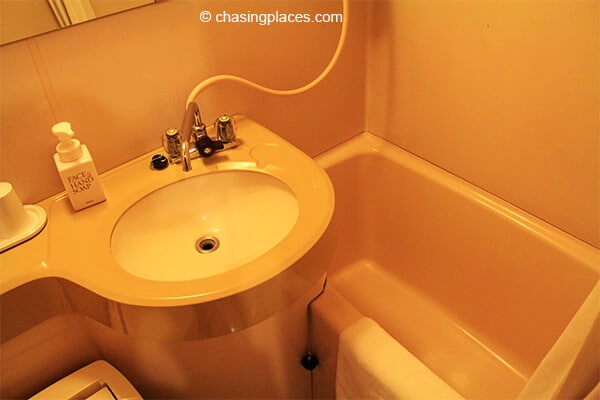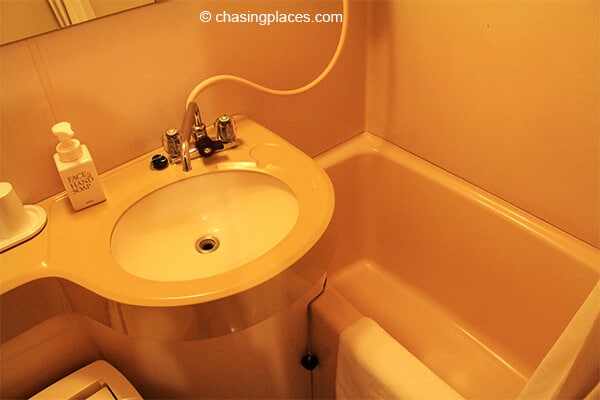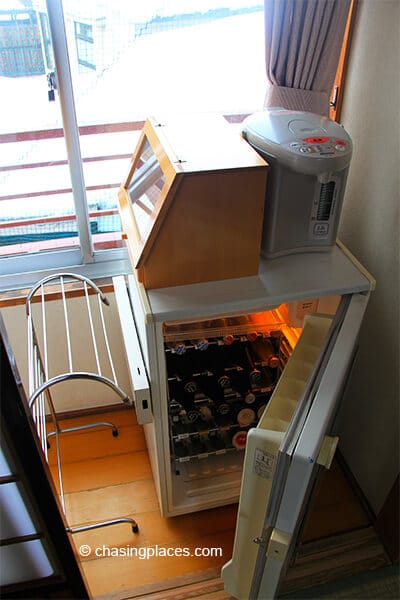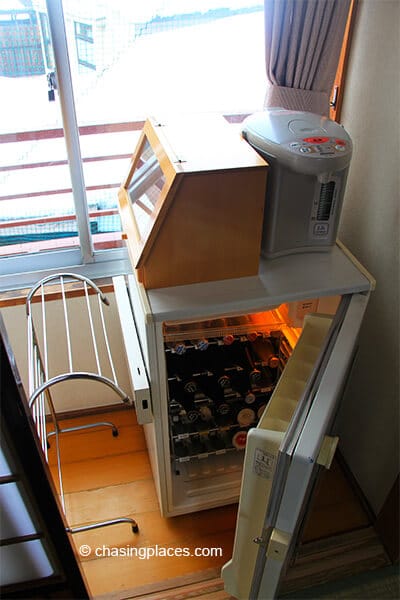 Ready for Bedtime
After a day of sightseeing, we called the front desk to let them know that we were ready to go to bed. After a few minutes, two attendants came in to lay out the futon (mattress) for us.  They did it very systematically, so systematically that they appeared like soldiers trying to accomplish their mission in the most efficient manner. It was fascinating to see them in action because each movement was so calculated, and so precise. We really wanted to get a video, but we were afraid that we would come across as being rude.
By now you might be thinking that sleeping on a futon sounds not too comfortable. I had the same initial thought too. But to tell you the truth, it went surprisingly well for us. We had a good night's sleep and didn't feel that we were sleeping on a hard floor. The futon was thick enough to provide cushion against the floor.
Overall, I absolutely loved my stay at this Ryokan. It is one of my most enduring memories of my trip to Japan.  I definitely recommend that you try one too (just as long as you don't have any back issues of some sort). Sure, it may be more expensive than your ordinary hotel room, but it is the experience that makes it worthwhile. Experiencing how the Japanese sleep traditionally, is an excellent way to immerse yourself in this truly fascinating culture.