If you have decided to go to Tsumago, I would like to congratulate you. You made the right decision as its cedar buildings and quaint surroundings are what make Japan's countryside truly fascinating. Located in the Kiso Valley, Tsumago is one of Japan's prized historical postal towns.
Because of its size, you can see Tsumago in a day, most often either before or after walking the scenic Nakasendo Trail. If you want to continue your Japan adventure, we recommend that you consider Takayama as your next destination.
Situated in the Gifu Prefecture, and tucked within the Hida region, Takayama is an example of a traditional Japanese city. It is the preferred gateway for many tourists who would like to explore sites like Shirakawa-go village and the mountains resorts of the Japanese Alps. Fortunately, Tsumago and Takayama are well connected via public transport so it won't be so hard to reach Takayama from the postal town.
Here is a step-by-step guide on how to get from Tsumago to Takayama:
1. Go to the bus station in Tsumago.  Just follow the signs to get to the station as it is at the edge of the town. Don't worry it's not a long walk because Tsumago is very small. The bus goes to JR Nagiso Station and travel time is only 3 kilometrers.
2. At JR Nagiso Station, purchase your ticket. Then look for the platform that services the Chuo Line. This line goes to Nakatsugawa. Check the signs for guidance.  If you have a JR Pass you can use it without paying extra. The travel time is about 20 minutes.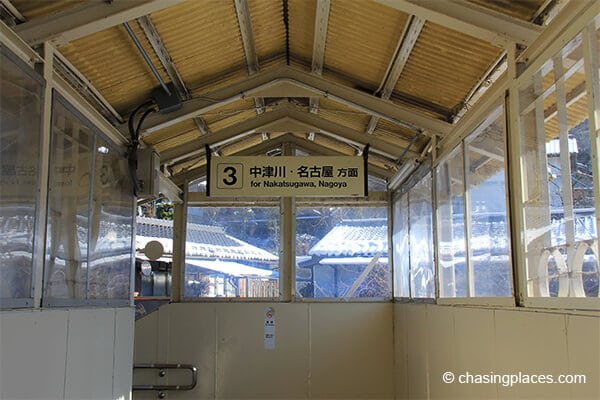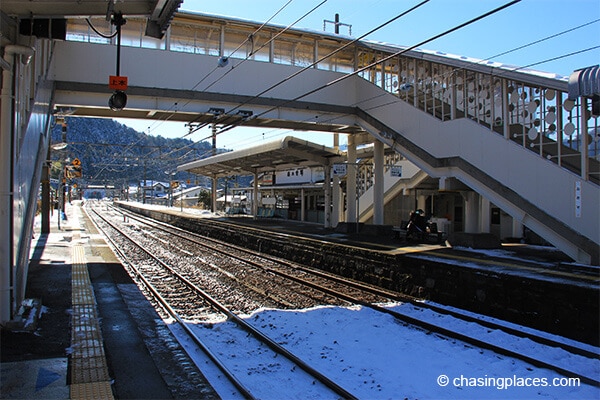 3. Get off at JR Nakatsugawa Station, and then transfer to JR Chuo Line Local (Different from the earlier Chuo Line). JR Chuo Line Local terminates at Nagoya, but your goal is to get off JR Tajimi Station.  The travel time is about 40 minutes.
4. At JR Tajimi Station, you need to walk to the platform that serves the Taita Line. Your goal is to get off at JR Mino-Ota Station. Always check the signs to know that you are at the right platform. The travel time is about 27 minutes.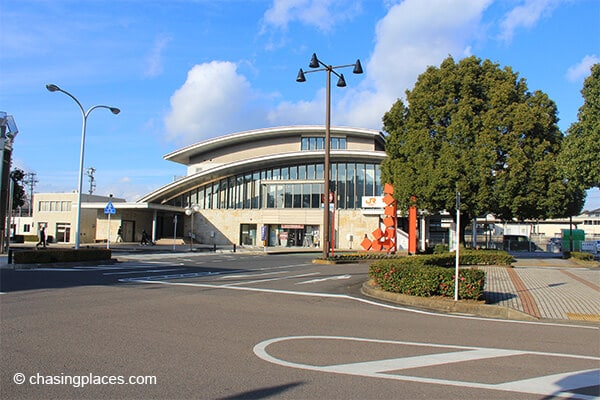 Travel Checklist: Do you have everything you need?
5. At the JR Mino-Ota Station, transfer to a platform that serves the JR Takayama Line. This line goes all the way to Hidafurukuwa, but your goal is to get off Takayama.  Travel time is about 2 and 40 hours.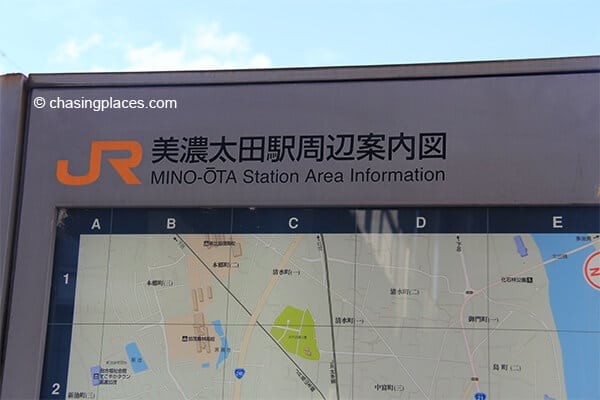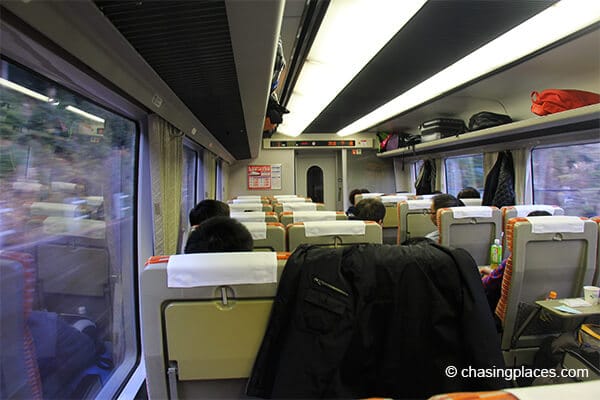 6. Arrive at JR Takayama Station, which is conveniently situated near the city center. This means that if you choose to stay in downtown Takayama, it is possible to just walk over to your accommodation without taking a taxi. That's exactly what we ended up doing!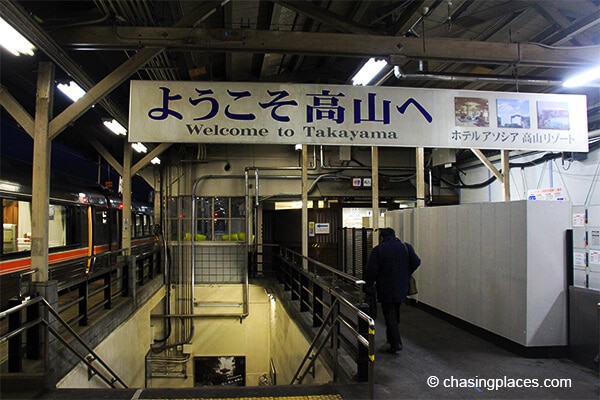 As you can see, you will have to do a couple of transfers to complete journey from Tsumago (and the Nakasendo Trail) to Takayama. If you have a JR Pass, then you don't have to pay for tickets for each train ride. Having said that, it is quite easy to purchase train tickets in Japan using their bilingual machines. As I mentioned earlier, because of the multiple transfers, be mindful of your stops and destinations. Always double check the signs for each train platform.
I know that this is not the most straightforward train journey in Japan, but with this route, you will see a lot of the Japanese countryside, which is stunning in my opinion (provided there are no snow storms near the Alps). In addition, Takayama is definitely a worthy destination. From here, exploring the Japanese Alps is convenient.
What Not To Miss in Takayama
Takayama gives off a rural and serene appeal; its bridges and small wooden houses are just some of the things that make it charming. The number one draw here is its Old Town, which is one of the most beautifully preserved in Japan. Stroll around the Old Town to enjoy the old architecture, quaint shops and the serene atmosphere.  Other attractions include the Matsuri no Mori Museum and the morning markets along the water.
Where Did We Stay in Takayama?
We were traveling in Japan for several days, and it's a fairly expensive country to travel, so we made sure to keep a tight budget in terms of accommodation without compromising certain standards. Our secret was to look for the best hotels within our price range using two top hotel sites: Agoda.com and Booking.com.
If you read more about Japan, you will soon discover that the county is known for its special form of traditional accommodation called 'Ryokan'.  The best Ryokans are more expensive than your average hotel because to stay in one is considered a top cultural experience.  We couldn't leave Japan without trying out the famous Ryokan hospitality; so in Takayama, we did it… we stayed in a Ryokan called Seiryu Hotel.
We have no direct affiliation with Seiryu Hotel, we are only giving our personal opinion about our experience staying here.  Ryokans are known for their deep hospitality and high standard of service, and Seiryu Hotel did not disappoint. The staff were so nice and excellent at their job. The room was clean and their onsen (hot tub) facility was top notch. Overall, it was definitely a satisfying stay and there is no reason why we wouldn't recommend staying there based on our experience. Clean, hospitable and ideally located.
Looking for a Ryokan or a room in Takayama? To save you some time, here are links to hotels for each of the top providers in Japan:
Top Rated Properties in Takayama Based on Verified Guest Reviews
Important: Mobile Users must swipe from left to right to see entire table.
Criteria:
Properties rated based on 'overall' review scores from each respective website's verified guests.
Minimum of 50 verified guest reviews required to be considered eligible for comparison.
All star ratings and verified guest review scores are tallied at the time of writing, and therefore, are subject to change.
If you want to shop around for hotel providers and compare their prices, you can use the comparison hotel website – Hotelscombined.com
Compare Room Prices in Takayama – Hotelscombined.com
You can also use the Hotelscombined search box below.