When I think of Sri Lanka, the first thing that comes to my mind is tea plantations. I don't know why that is? Maybe it has something to do with the country being the largest tea producer in the world, or because I find tea plantation landscapes to be so incredibly romantic that I long to see one again. The first time I laid eyes on a tea plantation, was in Cameron Highlands, and I have to say that it was love at first sight. I knew that if I got the chance to visit the country formerly called Ceylon; there would be no way that I could pass up the chance to feast my eyes on some spectacular tea plant-clad landscapes.
And soon enough, we found ourselves in Sri Lanka, drafting up an itinerary that highlights the spectacular Hill Country region, which you might have guessed, is home to numerous tea plantations.
Quick Background Information on Sri Lanka's Hill Country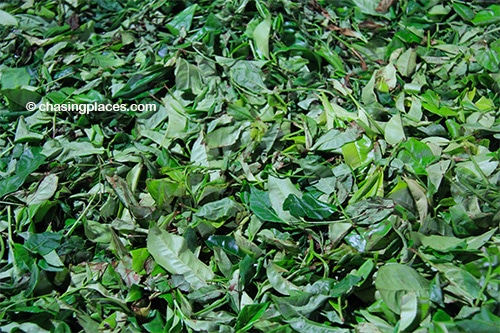 The Hill Country was not always a sweeping and well-maintained tea-planting landscape. It was actually wild and rugged forested mountainous terrain. Then when the British came over, they envisioned the region to be the perfect spot for planting the leaves of their favorite drink. After all, the Hill Country has the right climate, sloping terrain and the high altitude for those tea plants to grow healthily. Eventually, the colonizers had their vision turn into a reality. Today, there are more than a dozen tea estates flourishing in the region, employing thousands of local workers. Sri Lankan tea is renowned all over the world.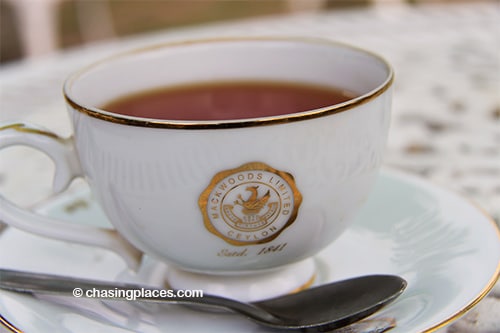 Travelling to Kandy by Train
From the capital Colombo, we made our way to Kandy, known as the cultural hub of Sri Lanka. We took the reliable regional train through the jungle-clad terrain and mountains to reach our destination. The train ride was quite scenic which agreed with the previous research we had completed. According to my travel companion, some parts were stunning, as I couldn't help but sleep most of the way. When I did finally check, the scenery put a smile on my face. There is something charming and rustic about taking the train in Sri Lanka. I feel a sense of abandonment from everything complicated to something simple and endearing.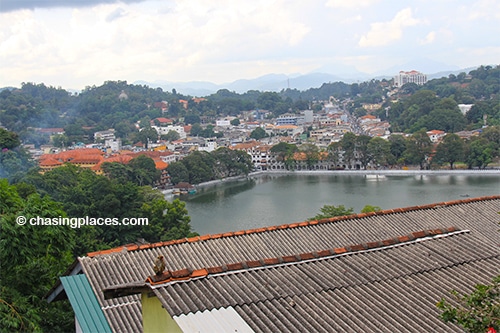 Kandy does have a lot to offer to travelers, but I was a little disappointed that I did not see hills filled with tea plantations in the direct vicinity of the town. It is a lovely town with a lake in the middle. But it seems like it is developing faster than it can handle. My travel expert companion continued to remind me that we had to get at least an hour from Kandy to find exactly what I was looking for.
Finding the "Tata" aka our Driver
There are no trains or regular public buses that bring you straight to the gates of the tea estates from Kandy. So we hired a private car and a reliable driver, Tata to drive us around. He was recommended to us by our fantastic guest house manager. We were quite skeptical at first as we typically don't explore places using a private car. But this was my only chance to see the tea landscape. This travel decision turned out to be brilliant and super convenient. Within one day, we got to see everything that I was dreaming about and so much more! We got lucky with our driver, who also became our tour guide. He spoke good English and was patient enough to deviate from the itinerary to cater to our desires, and to stop by the road, so we could take precious photos. And we did a lot of that, as it seemed like every nook and corner of the Nuwara Eliya region was unbelievably scenic that we could not resist clicking away.
Travel Checklist: Do you have everything you need?
The Drive
The plan was to drive from Kandy until we got to the main town of Nuwara Eliya, our final destination before we headed back to Kandy. Along the way, Tata suggested to stop by a tea factory, and tea estates, which feature the landscape that I love! Our first stop was the Ceylon Tea Museum on Hantana Rd, Kandy. Unfortunately, it was closed on Mondays. (The people there did not give us a reason why.)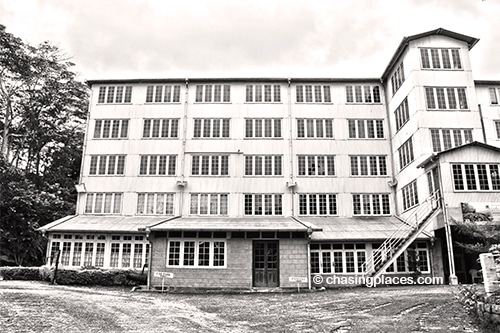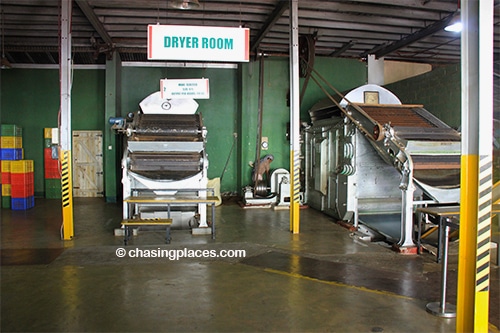 So we continued our journey and finally stopped at a small tea factory ran by a company called Storefield. Here, a charming gentleman named Ahmed gave us a tour of the factory and explained the process of making the tea product that is sold in the current market. It was a nice stop, except for the pressure I felt to buy their tea product after the free tour. I didn't mind learning about tea leaves and the production process, but I still hadn't seen what I came for. But after an hour of driving from Kandy, the magnificent landscape started to unfold.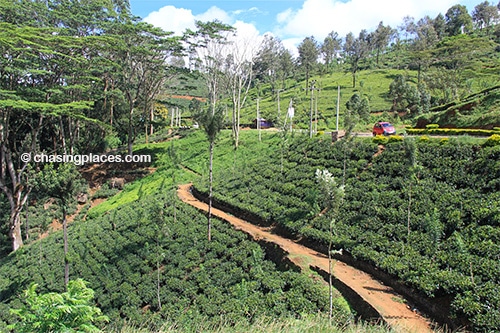 I wanted "tea scenery" and I got what I wanted. We went all the way up to an area called Vadamulea on the way to Nuwara Eliya. And the tea estates were just lining up from left to right. Some of the estates we came across were the Delta and Rothchild Estates. We even got to see some tea planters in action, which was really lovely! We took pictures along the way as all sane travelers visiting this region should do.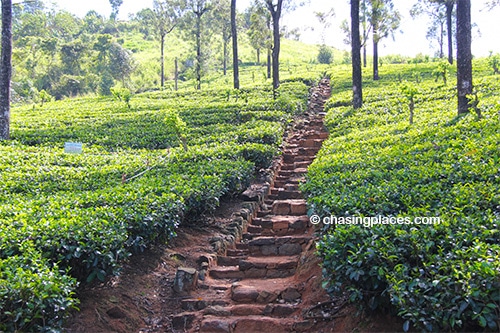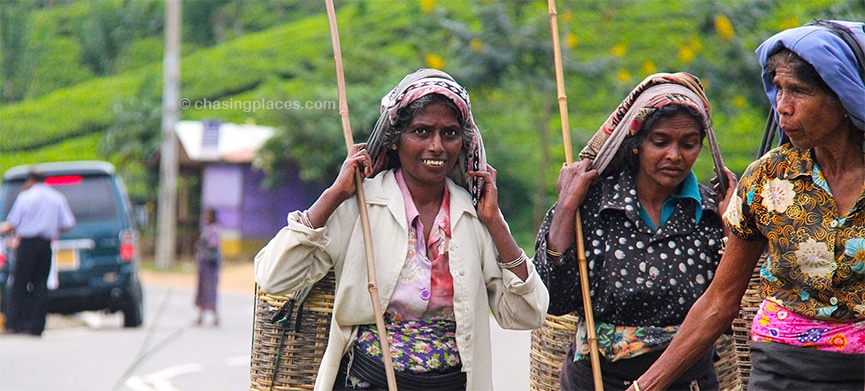 Then finally, we made a full stop at The Mackwoods-Labookelie Tea Estate. Mackwoods' Fine Tea is a massive tea production company which grows their own products on their own estates. Their Labookelie Tea Estate is also the site of a fully operational tea factory. The property was nice and very well maintained. There was already a female guide wearing a sari waiting to show us around. She showed us how their tea leaves are processed and answered all our questions about tea production. She mentioned that there are more than 1000 tea pickers on the estate, and all of them are women.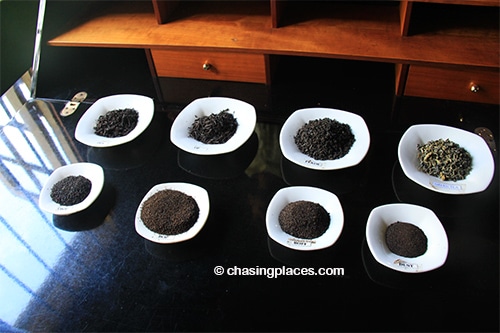 Then she led us to a clean and presentable tea shop and café, where we got to taste their tea for free! But the highlight of this tour was standing on their lookout ramp near the café, which overlooks the gorgeous rolling hills filled with tea plants. And after the first sip of my broken orange pekoe tea, I gave out a sigh of happiness and gratitude.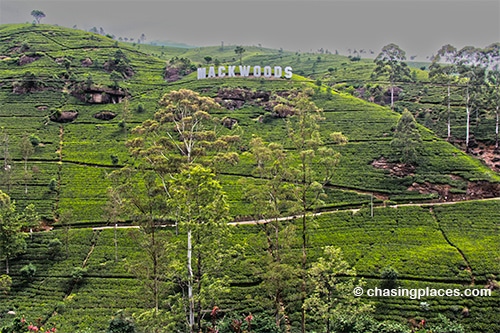 A Tip to Remember:
Get a reliable and friendly driver to drive you around the Hill Country. You can make the arrangements in Kandy. You may inquire at a tour office. But you may also want to ask your guesthouse if they know anybody offering this service. Expect to pay at least $50 USD equivalent for a full day ride from Kandy with a local driver.
Where did we stay in Kandy?
We decided to stay right in Kandy.  We felt that it was the best hub for exploring the tea plantations. The awesome property we stayed at is called 36 Bed & Breakfast. We don't have a direct affiliation with this property.  Therefore, this our honest opinion of the place. Overall, it is a extremely well managed place to stay. It's located on the side of the hill in Kandy with a view of the lake below. It was being managed by a local couple while we were there.  The rooms are spacious with high ceilings and the breakfast was awesome. The only downside that I can think of regarding this property is it's accessibility for visitors who don't want to walk up the hill to reach it. The hosts were so sweet and helpful while we were there.  At the time of writing it had a score of 8.8/10 based on 140+ verified guest reviews. If you are not afraid of walking to reach your room, then we would highly recommend this property for you.
How to find the cheapest rooms in Sri Lanka's tea country?
Technically, there are a few solid choices when it comes to booking rooms in Sri Lanka such as www.agoda.com, www.booking.com and www.hotelscombined.com. During our trip we primarily used Agoda. Many of our European and North American readers book exclusively with booking.com due to their excellent customer service and favourable cancellation policies. Hotelscombined is also a great option for those looking to compare prices prior to booking.  It suits our backpacking readers very well.  I have created links to their property lists to save you some time:
ALL ROOMS IN KANDY – www.agoda.com
ALL ROOMS IN KANDY – www.booking.com
COMPARE ALL ROOM PRICES IN KANDY – www.hotelscombined.com
Regardless, of what site works best for your personal preferences, I wish you a great journey in amazing Sri Lanka!