Phuket is undeniably one of the most popular holiday spots in all of Thailand. This island is the largest in the country. Situated in the Southern region and facing the Andaman Sea, it stretches 48 kilometers, with a width of 21 kilometers.  But what is the biggest secret to Phuket's tourist fame? It's no other than its beaches. Phuket does not only have one or two beaches but numerous gorgeous sandy stretches, which have their own unique characteristics. Patong is the party beach while Kata and Karon and more laidback and high end.  Hat Nai Yang, Hat Mai Khao and Hat Nai Thon are more isolated beaches sitting on the island's northwestern coast.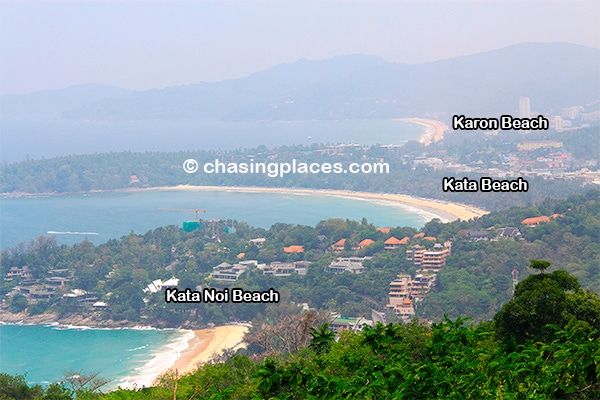 One of the biggest mistakes that tourists make when they visit Phuket is that they forget (or probably don't realize) that it is a large island. Visiting its best beaches is not easy without proper transport. As a result, tourists tend to stay at one beach during their entire stay. Unless you are solely seeking relaxation, this can be considered to be a huge mistake by tourists who know what the island has to offer!  Phuket is beautiful with many faces and facets.  You may be exposed to its nightlife and resorts, but are you familiar with the more serene and spiritual side of the island? You don't go Phuket to just party, because there is so much more to see and do.
So what's the obvious solution to see the entire splendor of this lovely island? Get yourself a car or a motorcycle and drive around the island. Although public transport like buses, taxis and songthaews (converted pick-up trucks) are available, they are only good for a couple of rides from point A to B.  In the long run, they tend to be costly, especially if you are planning to sightsee and beach hop around the island. To put their prices in perspective – a songthaew ride from Karon Beach to Patong Beach usually costs 400 baht which is over $10 USD.  Pretty expensive for Thailand considering that it's only roughly a ten minute ride!
Fortunately, there is a range of vehicles for rent that fit every budget.  If you have the moolah to spend, rent a car and drive around. Guaranteed you won't regret it, because even if you only stay for a couple of days, you can tell people that you have indeed seen the island. When it comes to car rental companies, take your pick: local car companies or international agencies like Avis and Pure Care Rent are up for business. Take note that the longer rental period, the bigger the discount.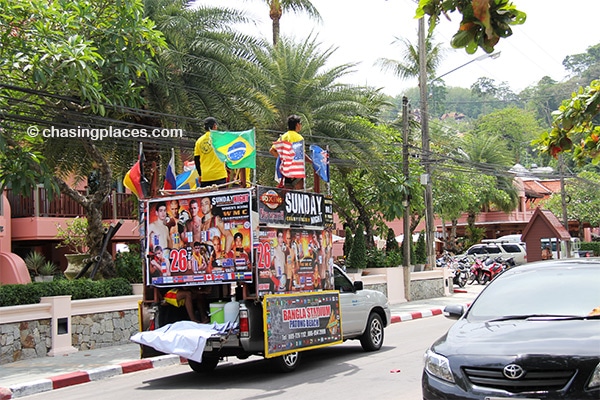 If you are a budget-conscious backpacker, your best chance is renting a motorcycle (or moto for short). There are several good things about riding a moto around Phuket: easy parking, low fuel consumption, high mileage, cheap rental, gushing wind on your face, getting a tan while exploring and so on…….
You can rent a motorcycle from shops around the beach areas like Th Rasada. The rental prices can change depending if it is low or high season. Estimated rental prices range from 250-350 baht a day.  But before you happily make your way to the moto rental shops there are some important things you have to know and consider: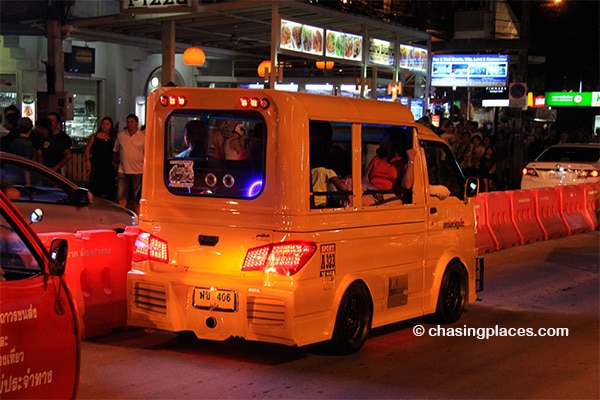 Travel Checklist: Do you have everything you need?
1. Since there have been a considerable number of accidents on the roads, rental shops are getting stricter with renting motorcycles. First and foremost, they will ask for your driver's license, so make sure you bring that. There are shops that look for international driver's licenses. And sometimes, they will ask you to leave your passport as insurance that you will come back. Although not all shops require this, it is up to you if you want to take the risk of leaving your passport.
2. Phuket's police force is trying to enforce the helmet law. So even if you are in paradise and ready for the biggest nights of your life don't be stupid and just wear your helmet. You should also wear a reasonable amount of clothing to protect yourself from the sun and potential scratches and bruises.
3. Having a driver's license does not make you a motorcycle expert. Riding a moto is a skill that has to be learned. If you are clumsy, and lack balance and coordination, or have never ridden a motorcycle in your entire life, then the best thing to do is stick with driving a car.
4. Being in Phuket is not an excuse to drink and drive. There is a reason why it is criminalized in other countries. Don't ruin your vacation and others by being irresponsible. It is also important to realize that even if you don't drink and drive, there will always be some people who will attempt to do just that. So if you decide to drive around Phuket at night, be vigilant for drunk drivers.
Where did we stay while visiting Phuket?
We stayed at a lovely boutique hotel about 5 minutes from Karon Beach.  The name of the property is Simplitel Hotel. We aren't directly affiliated with this property.  Therefore, we will share our honest opinion of the place. Overall, it was a really nice, well managed hotel.  It's about a five minute walk to beautiful Karon Beach. Really easy to find, with some nice restaurants right in the vicinity. Breakfast was great and our room was super clean. We are not the only people who have liked the place. At the time of writing it had a score of 8.5/10 based on 450+ verified guest reviews. If you want a nice mid-range place to stay this is a good one.  If you want something more luxurious, look elsewhere.
Want to find the best rooms on Phuket Island?
We personally recommend staying on Karon Beach because of its proximity to Patong, not to mention its beautiful coastal breezes and honey-hued sand. There are three websites that we have used during our travels to Phuket over the years: www.agoda.com, www.hotelscombined.com and www.booking.com.
Agoda is probably your best bet due to their massive selection of rooms for all budgets, with nearly 2500 different choices at the time of writing on Phuket Island alone!  If you're living outside of Southeast Asia, then you might prefer www.booking.com due to their excellent customer service and favourable cancellation policies. If your travelling on a budget then try out Hotelscombined.com because of their excellent price comparison searches that can be used before booking. Our "backpacking readers" who visit Southeast Asia love their site.
To save you time, here are the:
Top Rated Properties on Phuket
Based on Verified Guest Reviews
Important: Mobile Users must swipe from left to right to see entire table.
Criteria:
Properties rated based on 'overall' review scores from each respective website's verified guests.
Minimum of 50 verified guest reviews required to be considered eligible for comparison.
All star ratings and verified guest review scores are tallied at the time of writing, and therefore, are subject to change.