Tsumago is the other town connected by the Magome – Tsumago trail of the Nakasendo, within the Kiso Valley region of the Japan.  The town gives a whole new meaning to the word "charming" as every bit of it seemed to have been built to enthrall visitors of the 21st century.   Like its sister town Magome, Tsumago is a historical postal town that flourished during the Edo period.
To say that Tsumago is picturesque is really an understatement.  The beauty of the town lies in its traditional Japanese architecture.  All the original buildings in town are made of dark cedar, which glistens beautifully under the early morning and late afternoon sun.  The houses and buildings have aged magnificently and provide a striking contrast to the snow-covered environment during winter (the time we visited).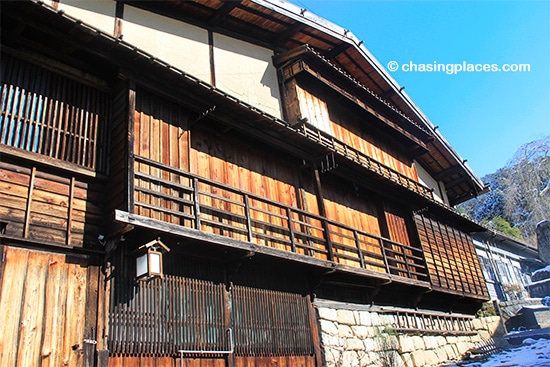 Getting to Tsumago
Buses come to and from Tsumago on a daily basis. There are also companies that arrange organized tours to the town. Thus, it is normal for Tsumago to receive a constant influx of visitors during the day. But the best way to reach this historic town is of course through the Nakasendo Trail (the Magome-Tsumago section). From Magome, you can hike the 7.8 kilometer trail and embark on a journey through the majestic woods, tiny communities and wondrous waterfalls. Though it might be true that you might be tired by the time you reach Tsumago through the Nakasendo; it will still be hard to resist exploring this gorgeous town once you see it.  If you really can't do the hike, one way to reach the town is to take the bus service from Magome.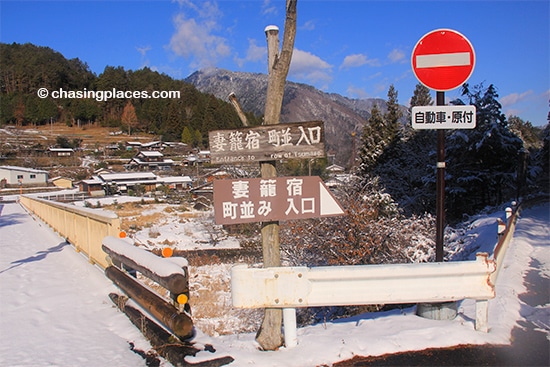 Travel Checklist: Do you have everything you need?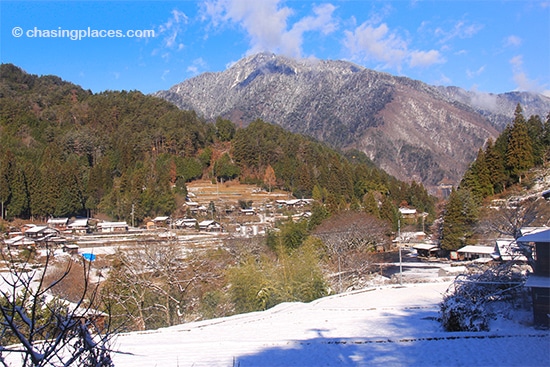 Like other towns, which turned into major tourist draws, Tsumago has its fair share of cafes and shops. These commercial facilities are housed in old traditional buildings, thus, making them more inviting to walk into.  Although the town is bigger than Magome, it only takes less than 30 minutes to walk from one end to another.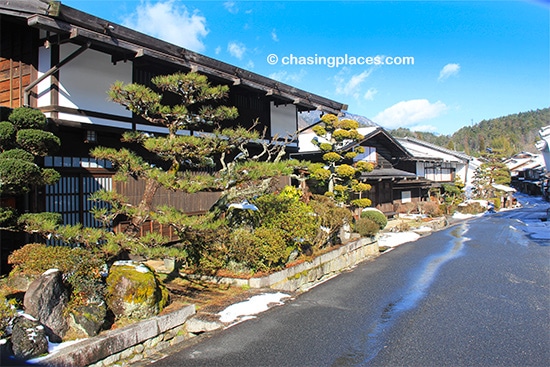 When we arrived in town, we could immediately tell that the Japanese government went to great lengths to preserve the original look and feel of Tsumago. Indeed, walking into this town is like stepping into the past. Somehow, little has changed. While it is true that it appears to be more like an open-air museum, most of the houses in town are occupied by ordinary people, some of which are probably descendants of the original inhabitants.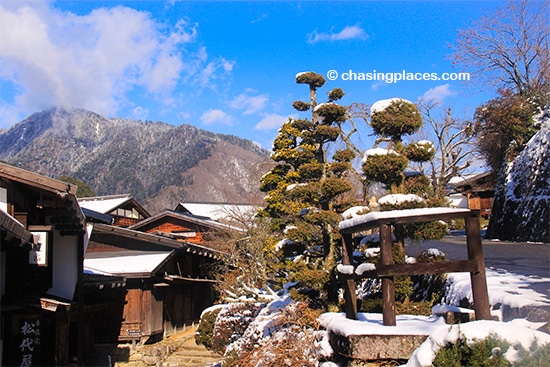 There is not a whole lot of attractions and activities in Tsumago other than shopping, dining and relaxing.  Nevertheless, you will surely regret not grabbing the chance to explore this town. One important structure in town is the Waki-honjin, built as rest stop for the daimyo (feudal leaders from the 10th to the 19th century). Adjacent to it is the Local History Museum, which houses exhibits highlighting the history of Nakasendo and the Kiso Valley.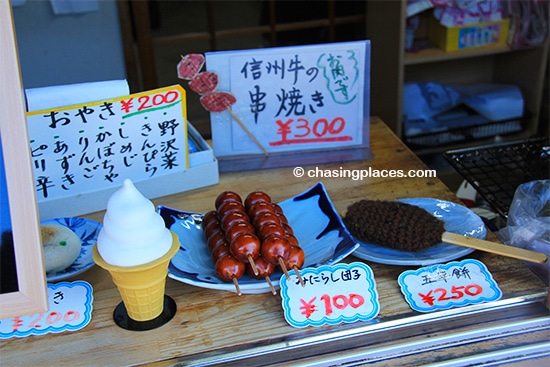 There is no other suitable way of paying homage to this historic town other than to walk around it for at least a couple of hours. We recommend travelling from Kawaguchiko using the rail pass to Magome, staying a night and then walking the Nakasendo trail in the early morning to Tsumago. The early morning sunlight makes photographing Tsumago a wonderful experience.  Similarly, arriving at Tsumago in the morning will help you to avoid the tourist buses that tend to arrive later in the day.  Tsumago is an ideal day trip destination; but if you want to just take your time and enjoy the town's laidback and tranquil vibe, you can also stay overnight at one of the quaint inns (also called ryokan).
In the middle of town there is a handy tourist information office.  They speak English and they were more than happy to provide us with additional information during our visit to Tsumago.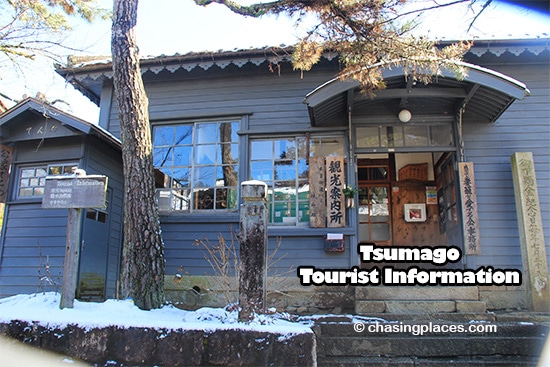 Whether you have the whole day or only a couple of hours in Tsumago, make sure to get your camera fully charged and ready during your visit,  as you will probably continuously click the shutter. To resist doing so is futile!
How to find the cheapest rooms in Tsumago and the surrounding area?
During our visit to Japan we had a hard time finding rooms in Tsumago and this part of Japan in general. Eventually we relied on two different sites for our reservations: www.booking.com and www.hotelscombined.com. Since www.booking.com has a wide range of rooms in Japan and favourable cancellation policies it came in very handy for us. We used www.hotelscombined.com for some of our bookings as well because we could immediately book after a price comparison of other leading sites in Japan.  It might take a while to find the place you want to stay in, but hopefully this advice will help you along the way!
Have a safe and enjoyable trip and feel free to comment below if you have any questions about our visit to Tsumago and Japan.