Planning Websites we used for this Trip to Boracay
World Nomads Travel Insurance. 24/7 coverage for 150+ adventure activities. Get a Quote
Momondo, Booking Buddy. We always use these 2 great price comparison sites to find the world's cheapest flights.
Agoda, Booking.com, HotelsCombined. We have relied on these 3 accommodation sites for over 10 years.
See the Complete List of all the Cost-Cutting Travel Resources we use.
Here are the 8 Things You Need To Know Before Visiting Boracay Island based on our very recent experience visiting the island:
1. It is the most popular island destination in the Philippines.
Boracay is not only famous in Southeast Asia, it has also received various recognitions from worldwide travel authorities.  In 2012, it garnered the "best island in Asia" award from Travel + Leisure's World's Best Awards. Condé Nast Traveler also named it the "Top Island in the World" in 2016.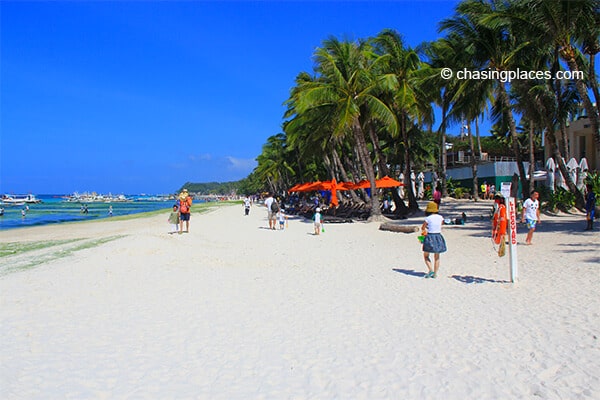 2. Its name is often mispronounced.
The correct way to say the name of this island is Bo-rah-kai. I hear people pronouncing its last name as "cay'. Don't worry I promise you won't get shot mispronouncing Boracay, but isn't cool to finally say it the right away?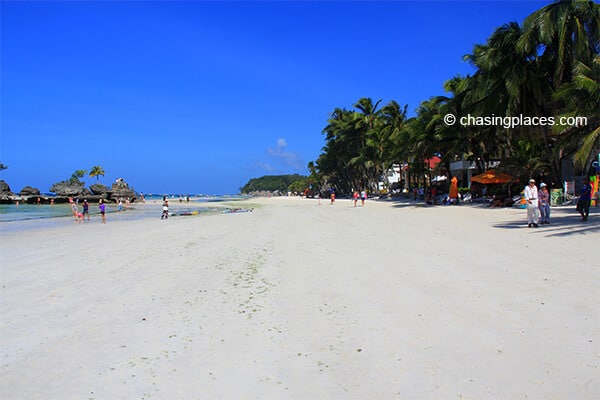 3. It is very accessible.
Boracay is relatively easy to reach, compared to other beach destinations in the Philippines. I'm just not sure whether its popularity made it accessible or its accessibility has helped make it popular. Whichever is true, the fact is, you won't have a problem reaching the island as the transport connections are quite organized.
A little location background: Boracay Island is located in a province called Aklan, which technically belongs in the middle section of the Philippines called Visayas. The two closest airports to Boracay are in Caticlan and Kalibo City. Here is a link to our very popular article on How to Get from Manila to Boracay.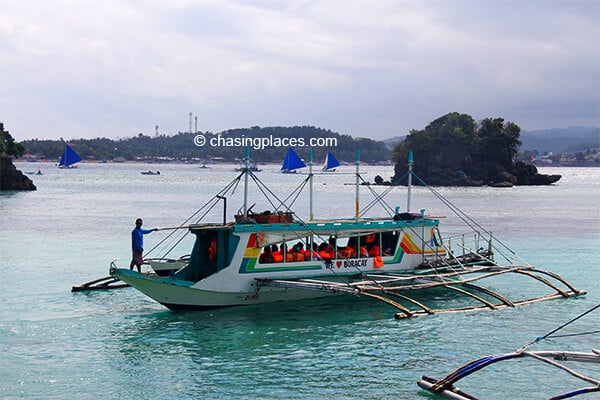 4. It has more than one world-class beach.
When tourists talk about Boracay, they often think of White Beach, which is the most popular beach on the island. But the truth is, Boracay has other beaches that may be more appealing to you.  Some of the beaches you need to check out include Puka Shell Beach, Bulabog Beach, Diniwid Beach and Ilig-Iligan Beach.  They all have white sand, and they are all special in their own way.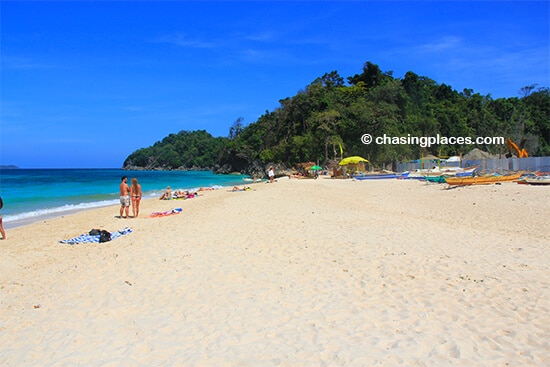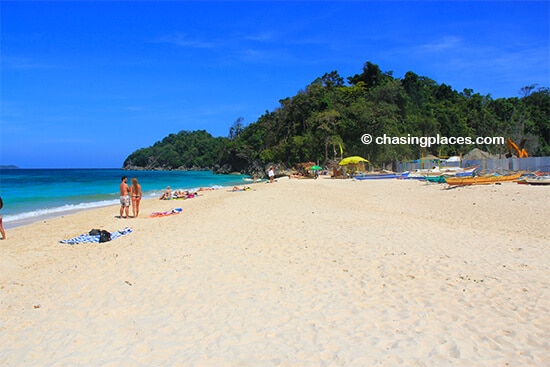 Travel Checklist: Do you have everything you need?
5. It is not "only" an upscale destination.
Over the years, fancier hotels and resorts have been built in Boracay. It has also become a preferred destination for local celebrity weddings and honeymoons. But you don't have to pay $300 USD a night to enjoy Boracay (although you can certainly can).  The island actually has a wide range of accommodation choices that suit the budget of families, couples, and even strict budget backpackers. This is also true when it comes to dining.  There are many upscale restaurants in Boracay but there are also ones that fit the affordable Southeast Asian norms.
Where Should You Stay in Boracay?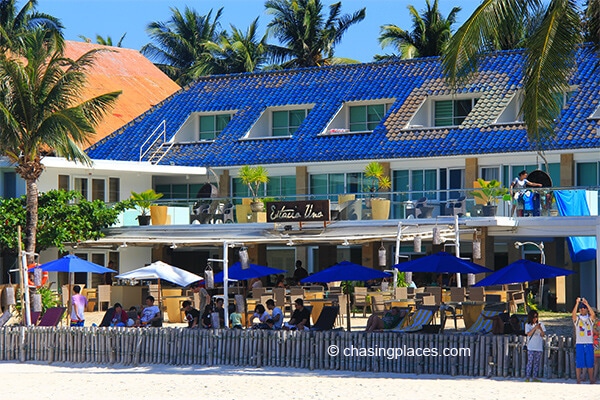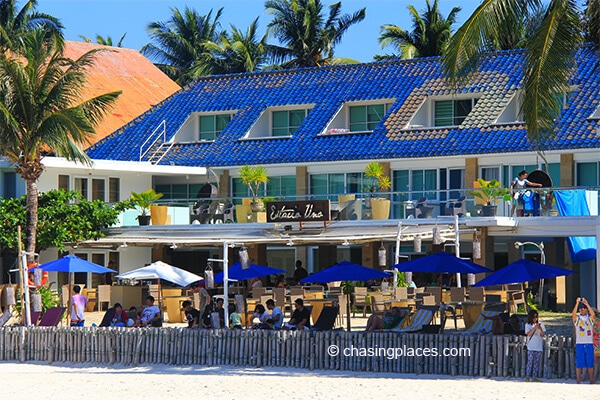 6. It can be really busy during holidays.
Boracay's popularity comes with a price. The island can get extremely busy during holidays like Christmas and New Year.  Holy Week (Catholic Religion) is also a time when you will see more domestic tourists coming to the sandy shores of Boracay. Accommodation costs during the peak season are at their highest. If you don't like the crowd that much then avoid scheduling your holiday during this period. On the other hand, if you like to party, it's a really fun time to go!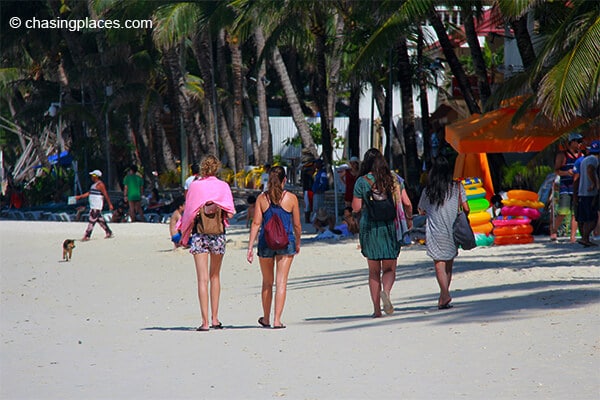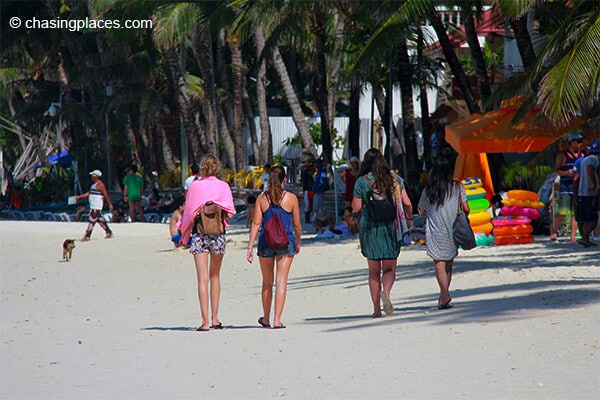 7. It has an exciting nightlife.
Boracay Island boasts one of the best beach nightlife scenes in all of the Philippines. A number of tourists come here mainly for that!  Alcohol is readily available in restaurants, bars and even in convenience stores like 7-Eleven.  At a regular bar, the local beer – San Miguel costs around 3 – 4 USD per 333ml bottle. But you can find it cheaper at backpacker bars.  Local brandy and rum products are priced at less than 5 USD per 750 ml. You can enjoy live music at a nice bar without having to pay a cover charge. Boracay's nightlife pretty offers something for everyone.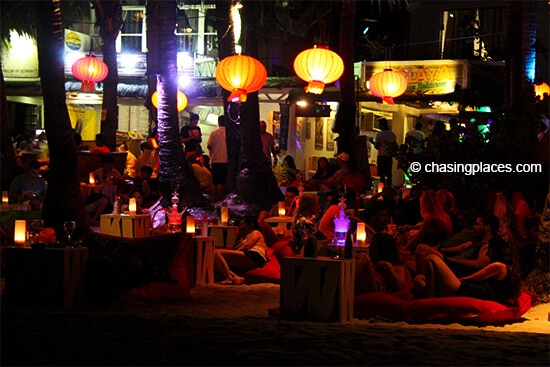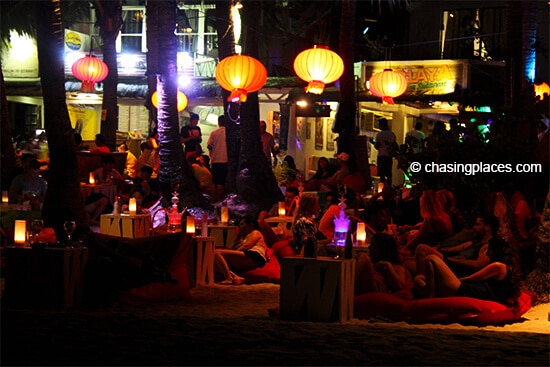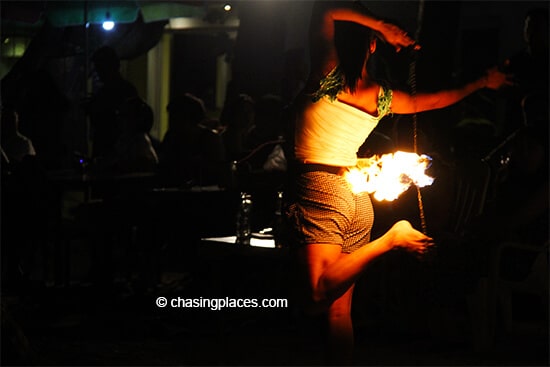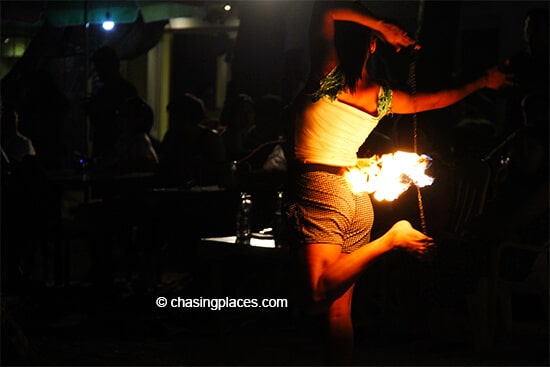 8. It is a playground for activities.
Unlike other beach islands, Boracay is more versatile. The island offers a number of activities for people who would like to do something other than swimming and sunbathing. You can windsurf or kitesurf on Bulabog Beach, climb a wall at D'Mall, try zip lining, drive a four-wheeler, scuba dive or go on a boat tour.  If you're more of an active traveler then you won't get bored.
Read more about the "Things to do on Boracay"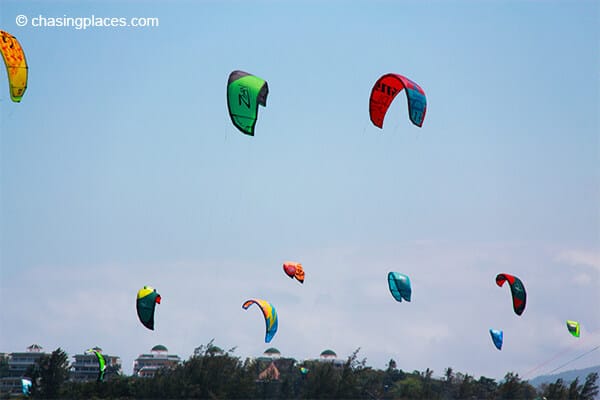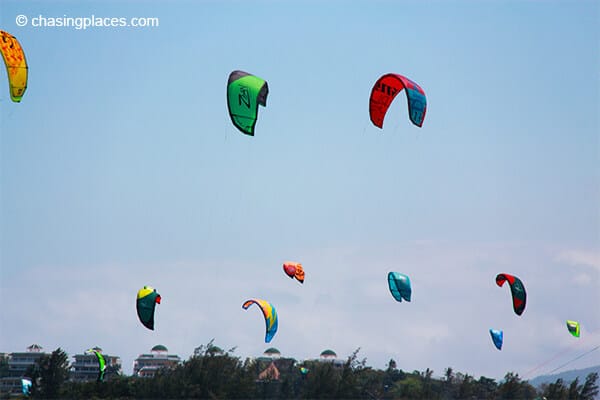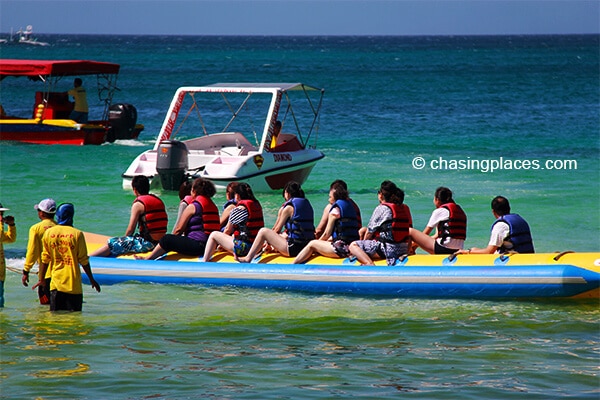 Where Did We Stay in Boracay
During our visit to Boracay, we decided to stay at a nice family-run boutique hotel – Hannah Hotel. It was perfect for our budget and our accommodation preferences. Read our full review of  Hannah Hotel in Boracay.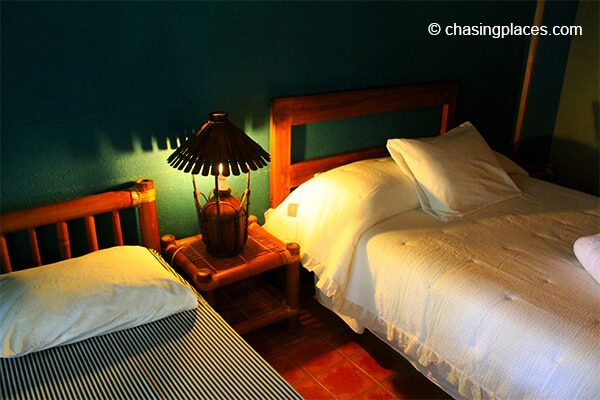 To save you time, we created a list of the top hotels in Boracay based on their costs and  guest reviews on popular hotel booking platform:
Top Rated Properties on Boracay Based on Verified Guest Reviews
Important: Mobile Users must swipe from left to right to see entire table.
Criteria:
Properties rated based on 'overall' review scores from each respective website's verified guests.
Minimum of 50 verified guest reviews required to be considered eligible for comparison.
All star ratings and verified guest review scores are tallied at the time of writing, and therefore, are subject to change.
Boracay Accommodation Map
Top Rated Properties
Read More Posts on Boracay