Visiting the Al Fahidi Historic District is one the best things to do in Dubai. Built in the 1900s, it is one of the oldest areas that still exist in Dubai today.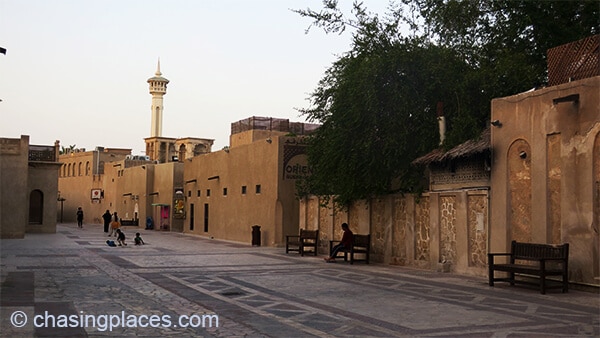 The Al Fahidi Historic District area consists of narrow lanes and sand-colored buildings and it was once called Bastakia Quarter. The name came from the Persian town of Bastak, where merchants, who built the quarter, originated from.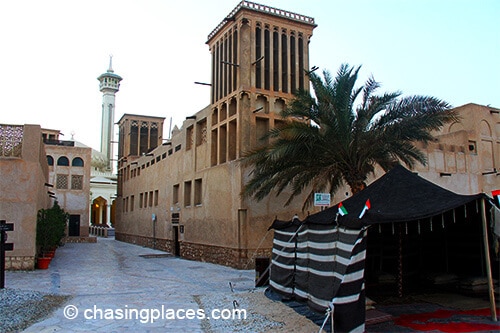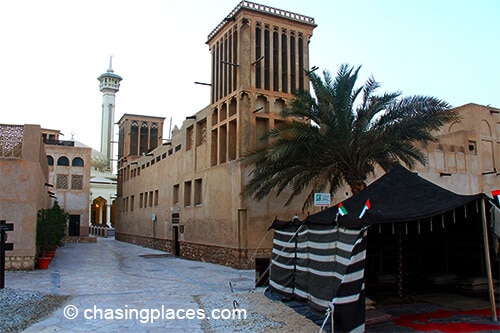 Sadly, the original walls of Bastakia Quarter fell to ruins. The government then decided to restore the area and re-built the structures that once occupied it.
Fortunately, for modern-day Dubai tourists, the Al-Fahidi District is very much accessible via the city's train network called Dubai Metro.  You can also opt to take a traditional boat called an 'abra' to cross Dubai Creek, and then walk over to Al-Fahidi.
Al Fahidi is located in Bur Dubai – one of the must-see historic neighborhoods in Dubai. The district is located between Al Fahidi Street and Dubai Creek.
Here is a step-by-step guide on how to reach Al Fahidi Historic District by Dubai Metro Train or Boat.
Step 1: Go the nearest Dubai Metro Train Station. Dubai Metro has 2 major lines, the Red and the Green Line.
Step 2:  Get on the Green Line, going towards Al Fahidi Metro Station.
Depending on which station you get on, you may need to transfer lines. If you're originally getting on the Red Line, you need to get off either at the Union Metro Station or Burjuman Metro Station.
Step 3:  Get off at Al Fahidi Metro Station. From here, you just need to walk 1.3 kilometers to reach the Al Fahidi District. Here is a map illustration to give you an idea: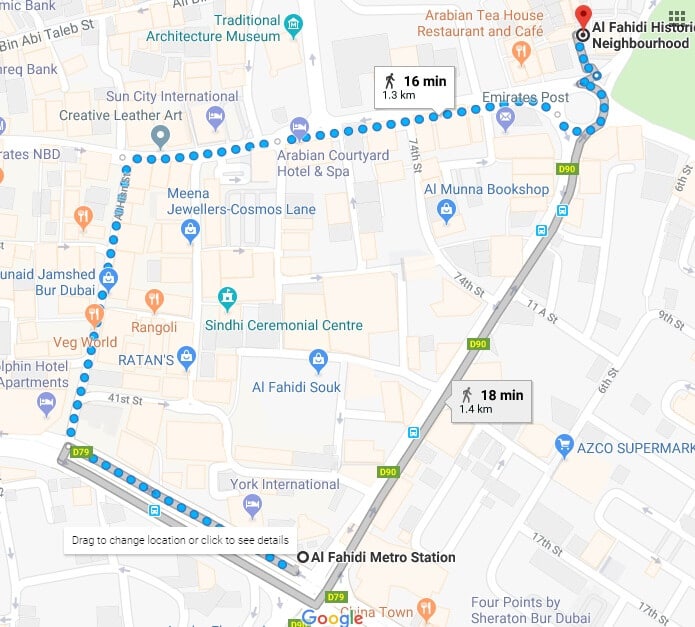 Dubai Metro Operation Times
5:50 am to 12:00 am (Saturday to Wednesday)
5:50 am to 1 am (Thursday)
1:00 pm to 1:00 am (Friday)
Getting to Al Fahidi by Traditional Boat (Abra)
Do you want a more scenic and memorable journey to Al Fahidi District? Then take our travel advice and get to Al Fahidi via an abra, the traditional boat of Dubai.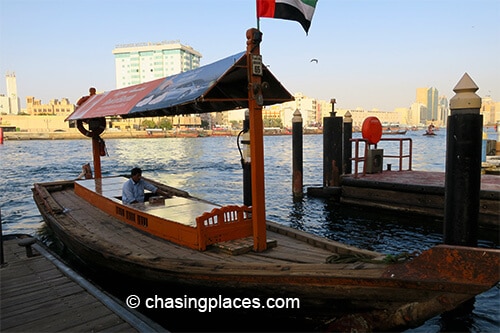 Step 1: Make your way to the historic neighborhood of Deira.  To get there, take the Dubai Metro  and get off Al-Ras Station (on the Green Line.)
Step 2: From Al-Ras Station, you need to walk to Deira Old Souk Abra Station beside Dubai Creek. Here is a map illustration to give you an idea:

Step 3: There is a small pier at the station where passengers line up to get on an abra.  There are plenty of abras so the waiting time is not that long. They operate throughout the day until nighttime.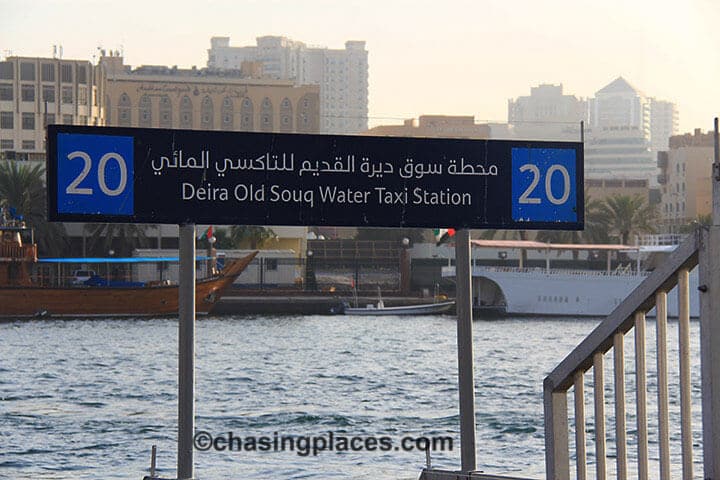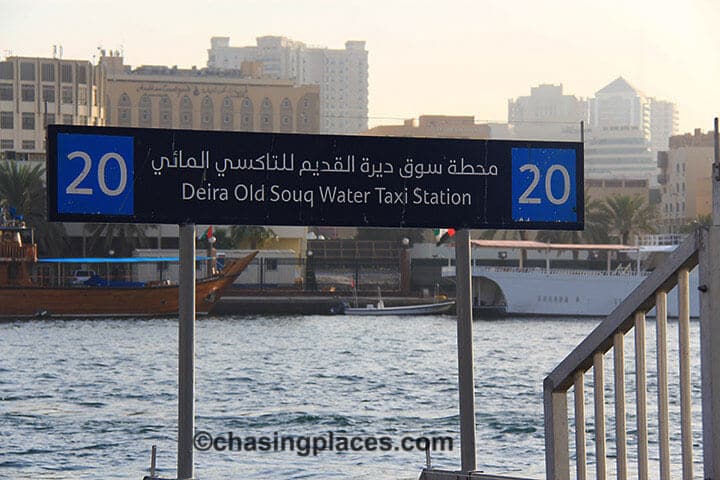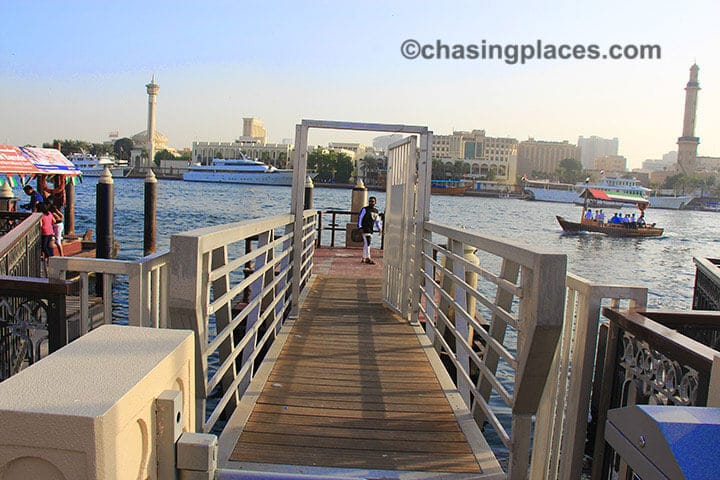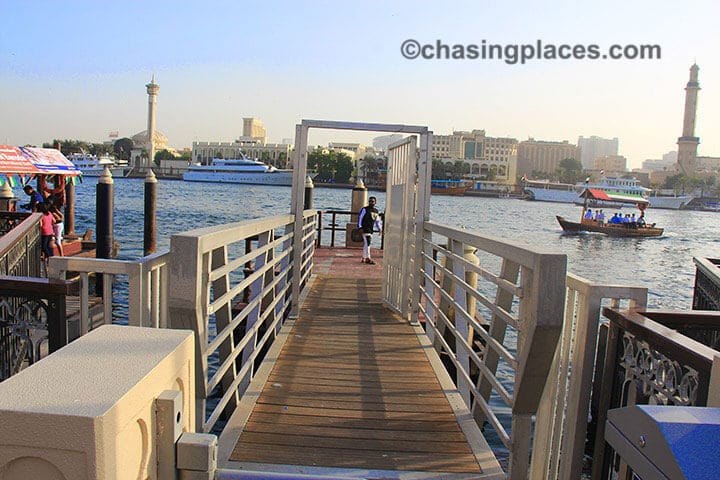 The cost of this ride is only 1 Dirham. Give your fare to the driver sitting at the center of the abra. Just observe the other passengers and do the same thing.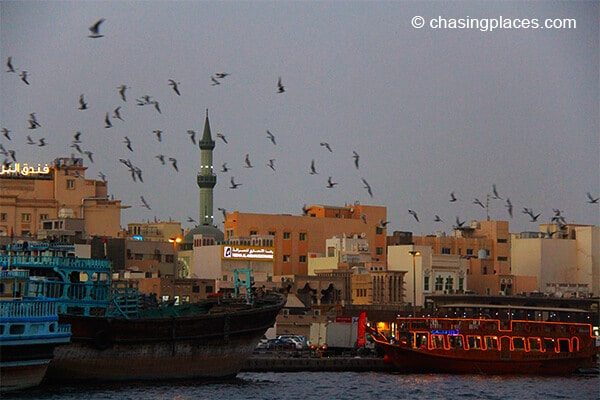 Step 4: Enjoy the short, but very scenic ride.  Then get off at the Bur Dubai Old Souk and Water Bus Station (Bur Dubai Old Souk Marine Transport Station), which is the first stop on the abra.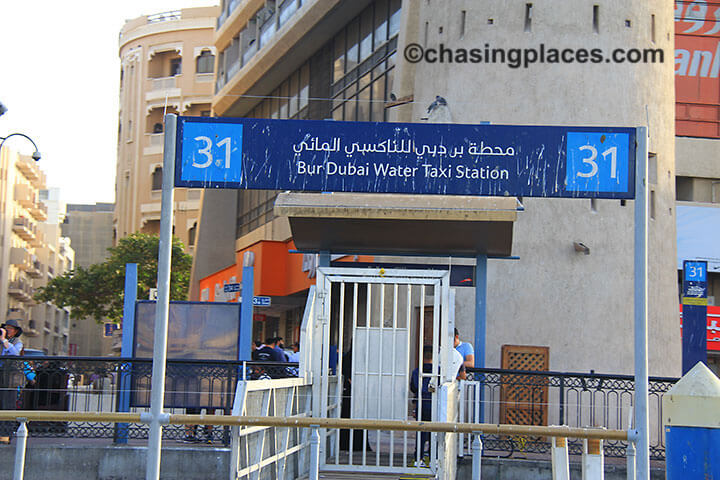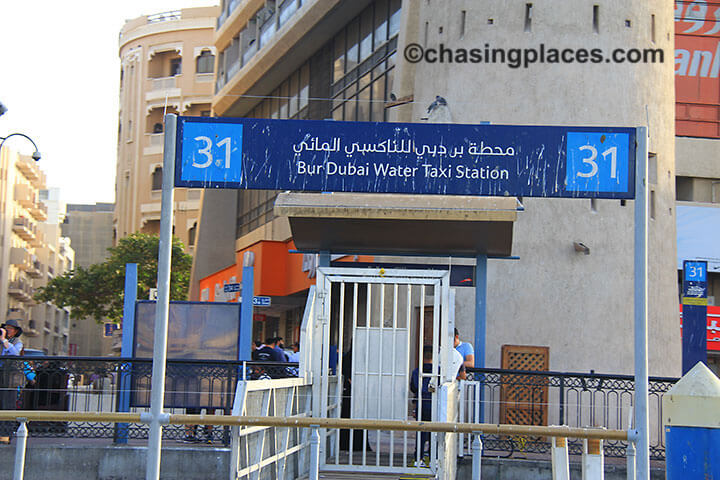 Step 5: From Bur Dubai Old Souk Station, you can just walk to Al Fahidi District.
Here is a map illustration to guide you:

Travel Checklist: Do you have everything you need?
Attractions To See  in Al- Fahidi District of Dubai
Today, Al- Fahidi District is one of the most fascinating attractions in Dubai. Why? Because it is home to not only one attraction, but to several ones worth visiting. Some of the sites you can find in Al Fahidi District include:
The Sheikh Mohammed Center for Cultural Understanding

– a center dedicated to educating visitors about Dubai's culture and heritage. They give free tours.

The Maljis Gallery

– Dubai's oldest fine art gallery. It features paintings and art works by international artists who were captivated by the Middle Eastern region.

Coffee Museum

 – features the coffee-making history in Dubai and the rest of the world.

Coin Museum

– has a collection of about 500 rare and precious coins from the Middle East and surrounding countries.

Al Serkal Cultural Foundation

–  It consists of a building and courtyard where regular exhibits of art works by local and international artists are held.

The Dubai Museum

–  Museum dedicated to the history and transformation of Dubai – from being a humble Bedouin settlement to the giant metropolitan center it is today.
Where to Stay if You Want to Be Near the Al-Fahidi District?
The Dubai Metro, makes it rather easy, convenient and affordable for tourists to go to Dubai's attractions.
During our visit to the city, we decided to stay at a hotel close to the historic districts of Bur Dubai and Deira. This decision cut our commuting time way down on the way to and from the attractions in these districts.  
Because we were on a budget, we opted to stay at  One Ibis Al Rigga, This hotel is within walking distance to Al Rigga Metro Station. From this station, you can access Al-Ras Station (Deira) and Al-Fahidi Station (Al Fahidi District. One Ibis Al Rigga has all the amenities we needed and it is right within our budget.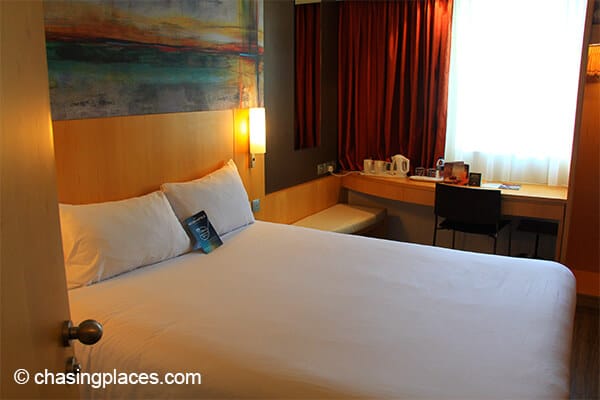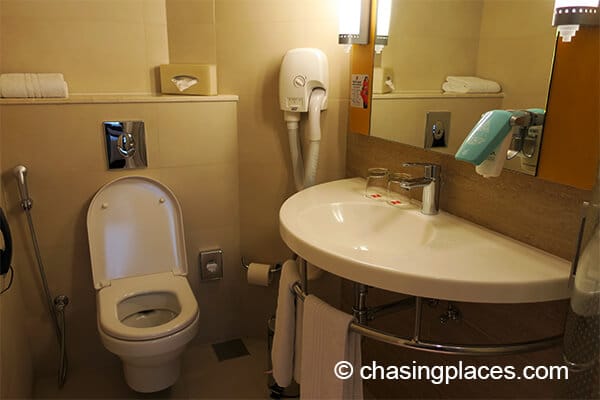 Read Our Full Review for One Ibis Al Rigga
But of course, Dubai has several other hotels to choose from that are suitable to your needs and budget.
This is a step-by-step guide on how to get to Al Fahidi historic district by Dubai metro train or boat. If you still have any pending questions on how to get to Al Fahidi historic district in Dubai be sure to comment below or send us an email.
Top Rated Hotels in Dubai Based on Verified Guest Reviews
Read More About Visiting Dubai