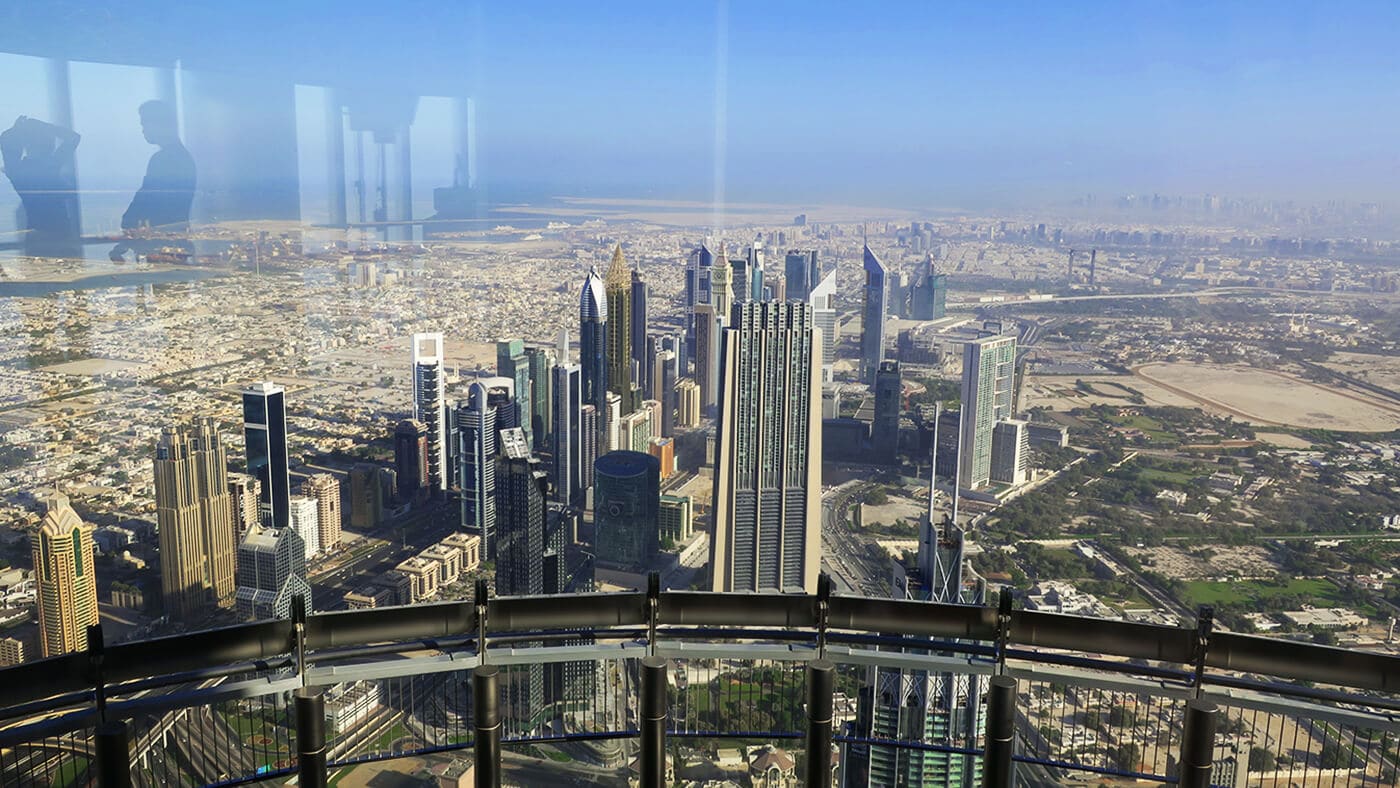 In case you haven't heard yet, the Burj Khalifa is the highest man-made structure on planet Earth! Take note that the word used is 'structure' not just 'building'.  This is because the Burj Khalifa rises higher than any type structure on earth, as of now at least.
Ask any travel expert, and they will tell you that the Burj Khalifa is one of the top attractions to see in Dubai.
If you book a flight and you're in transit in Dubai or who don't have time to see a lot of the city, you should at least try to go up the top of the Burj Khalifa.
And because Khalifa is located in the Downtown Dubai, it's very accessible by public transport.
Take note that going on top of the Burj requires a bit of planning on your part. Luckily, Chasing Places is here to help!
Here are some steps in how to go up the Burj Khalifa:
1. Estimate the date and time you want to go up the Burj and figure out a place to stay.
Book a hotel room close to the Burj. I would suggest staying near the Dubai Metro Line, to cut down the odds of hitting rush hour. That's what we did. We stayed three stations down at the Ibis One Central which was awesome for the price.
The best weather in Dubai is from November to March. During this time the temperature is cooler, so it's more comfortable for sightseeing. But take note that this is also the busiest time for visitors.
Visits to the Observation Decks are scheduled and done by waves or groups. The first group of visitors is admitted at 8:30 am. Then they let another group come up every 30 minutes. The last group of visitors is admitted at 11:00 pm.
2. Book your ticket well in advance.
It is possible to purchase a ticket as you come but it will not guarantee that there will be available slots on the time you want. In addition, tickets sold at the desk may be more expensive than the ones sold online.
3. Book your ticket on the official website.
Although there are third-party companies that sell tickets, booking directly with the official Burj Khalifa website gives more flexibility and freedom to choose the time of your visit and the specific attractions you want to see.
To book the tickets: https://tickets.atthetop.ae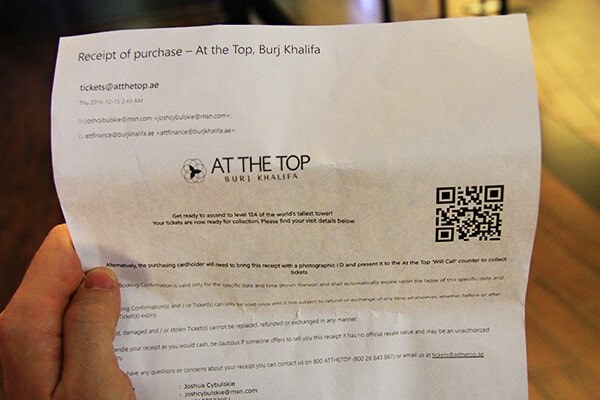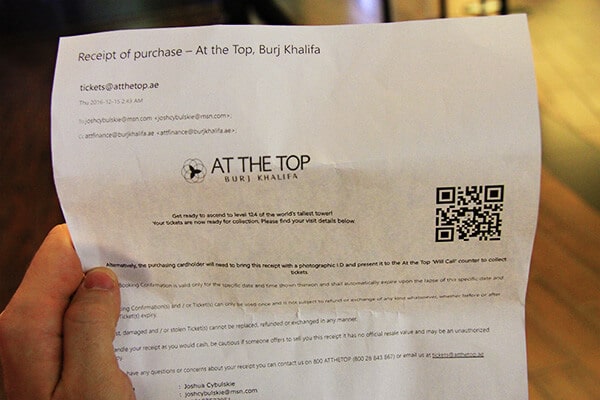 The Burj Khalifa has TWO observation decks to choose from. The first deck is AT THE TOP Burj Khalifa and the second one (which is actually higher) is AT THE TOP Burj Khalifa Sky. (The only difference is the word SKY, at the end.)
AT THE TOP Burj Khalifa is the lower viewing deck on levels 124 and 125. Aside from an indoor area, this deck also has a massive outdoor terrace where you get 360 views of Dubai. AT THE TOP Burj Khalifa's General Admission is the most basic and cheapest ticket offered.
AT THE TOP Burj Khalifa Sky is on level 148. It is the highest observation deck in the world.  If you purchase a ticket for this level, you will not only gain access to an outdoor terrace but also to the Sky Lounge, where complimentary refreshments await you.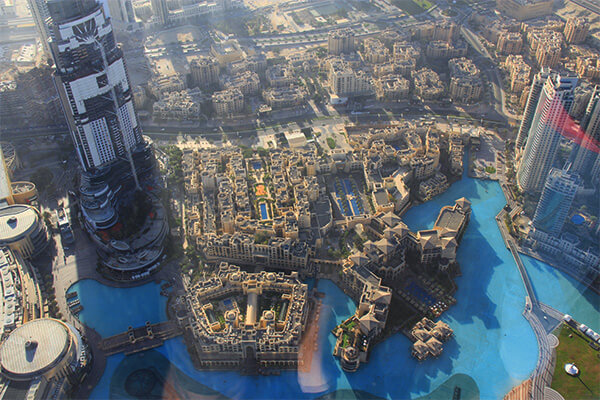 As you may have already guessed, the "AT THE TOP Burj Khalifa Sky" experience is fancier but is also more expensive. But hey, if you want to splurge, why not right?
The Burj Khalifa website mentions prime viewing hours, which refers to the times when many people want to go up. The prime viewing hours are usually from 5:30 pm to 7:00 pm.  But they may also change depending on the months.
General Admission tickets during prime viewing hours are more expensive.
Check ticket prices
4. After you book online, you need to print the receipt of purchase or save it on your phone. You need to bring this receipt with the barcode and show it to the ticketing desk of the AT THE TOP Burj Khalifa.
 At the Top, Burj Khalifa Entrance is on  Lower Ground Floor Level. The closest parking area is Cinema Parking (Green), P1   How to Get to the Burk Khalifa. Step-by-Step Guide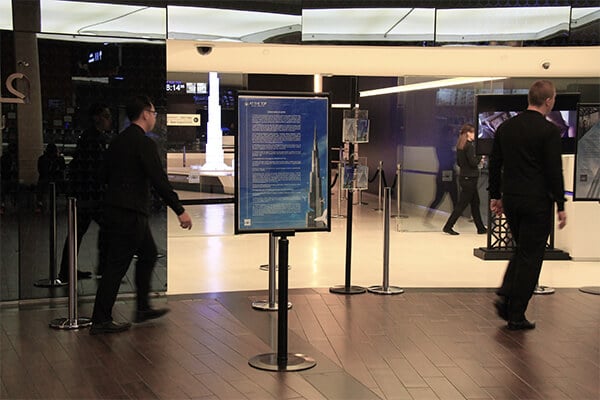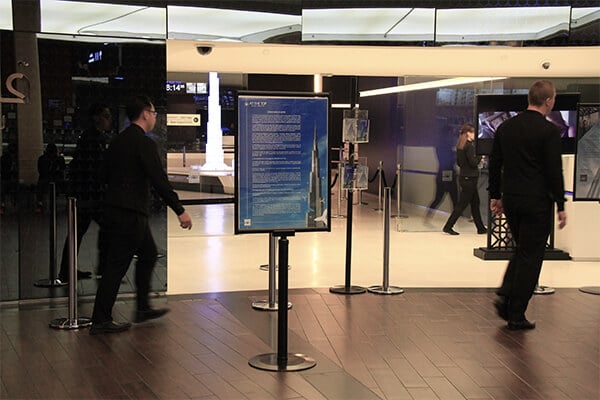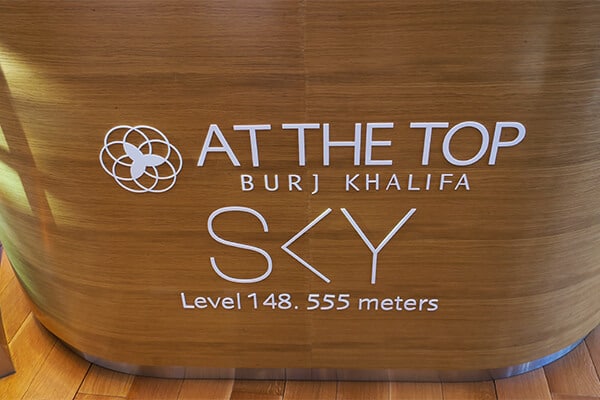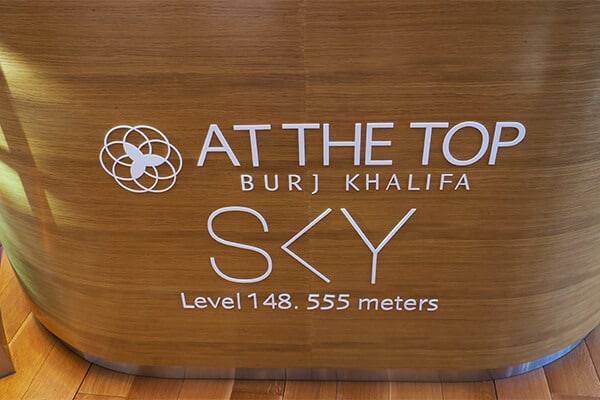 After checking your receipt, they will give you the official ticket to show security at the entrance.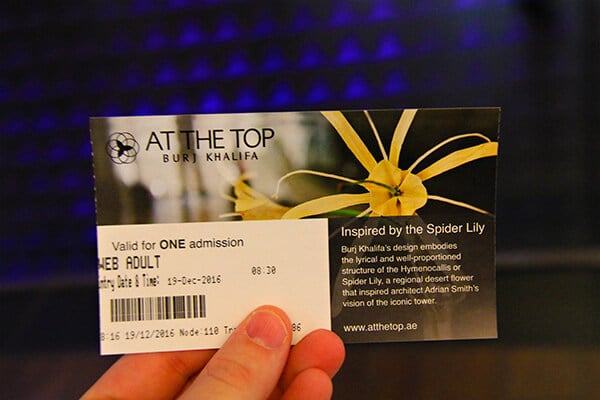 Our Experience
On our Burj Khalifa visit, we decided to go for the earliest morning schedule because we wanted to avoid the crowd.
Early morning timeslot is typically not busy. We didn't have to wait in line a long time to get in. And there was plenty of room to walk around and take as many pictures as we want.
If you decide to come during peak times, your visit to the Burj may last about 2 hours because of the waiting time.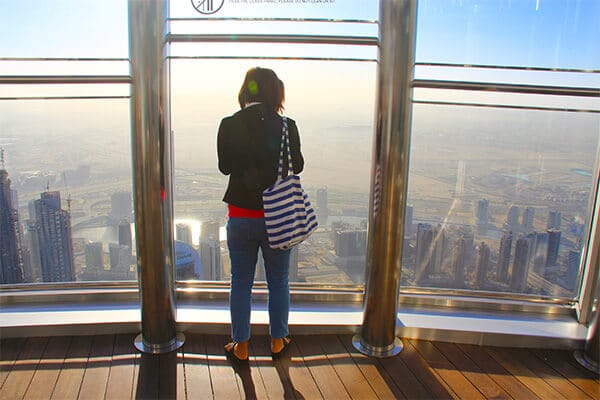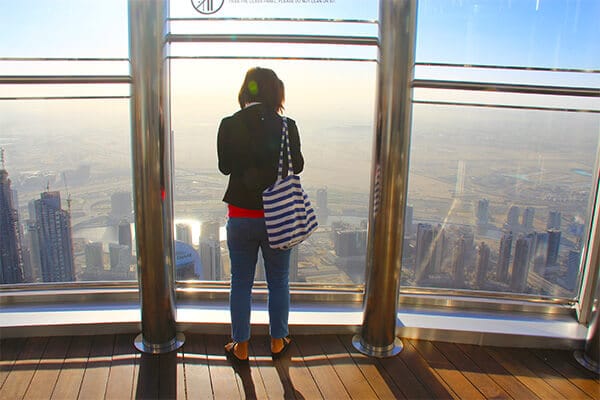 Going on top of the Burj's was a wonderful experience for me!
Before guests reached observation deck area, we got to ride the world's fastest elevator.
The area leading up to the Observation Deck is well-designed.  They set up very cool displays that tell the story of how the Burj Khalifa was built.  In most cases, I find museum-like displays in attractions a bit boring and provide as distractors for people impatiently queuing in line.  But I actually thought that they did a great job in designing the displays and engaging visitors.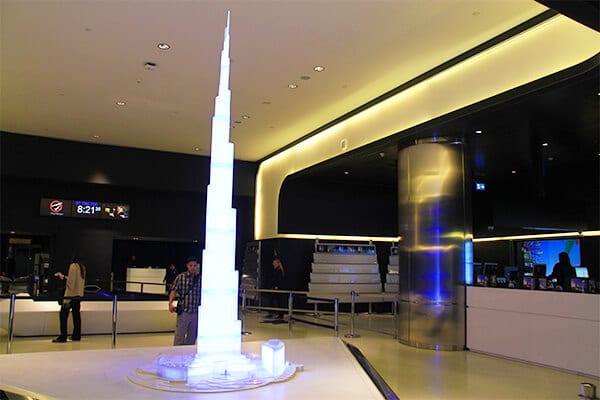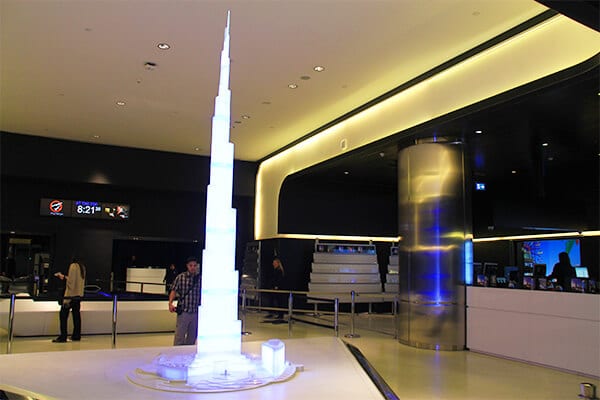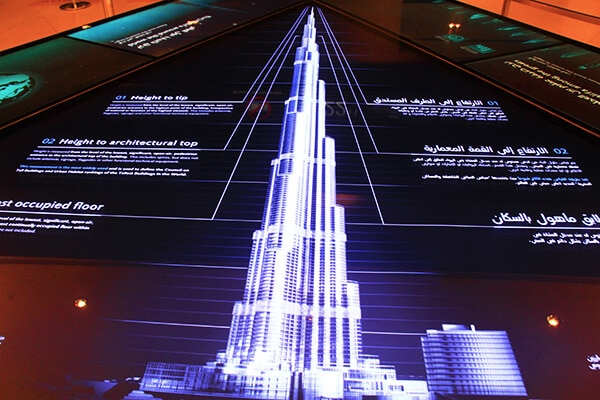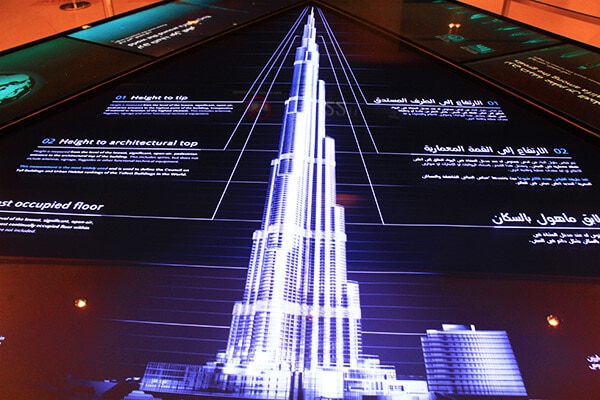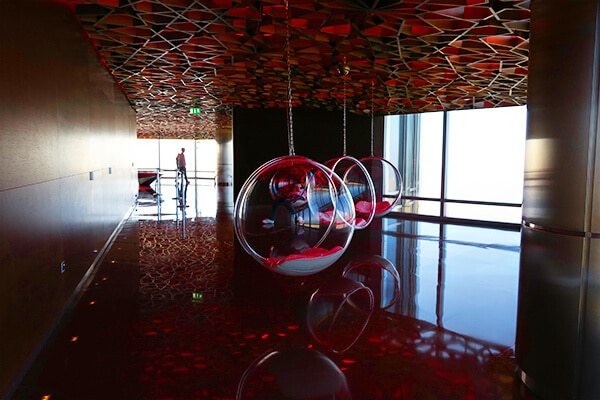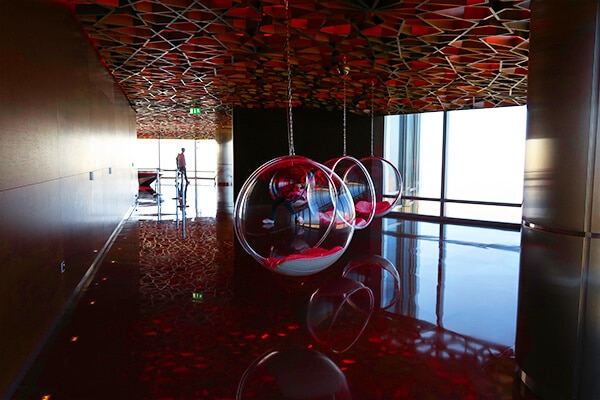 Going on top of the Burj Khalifa's Observation Deck is a worthwhile travel experience; one that I absolutely have no hesitation to recommend! You won't get better views of Dubai than from here.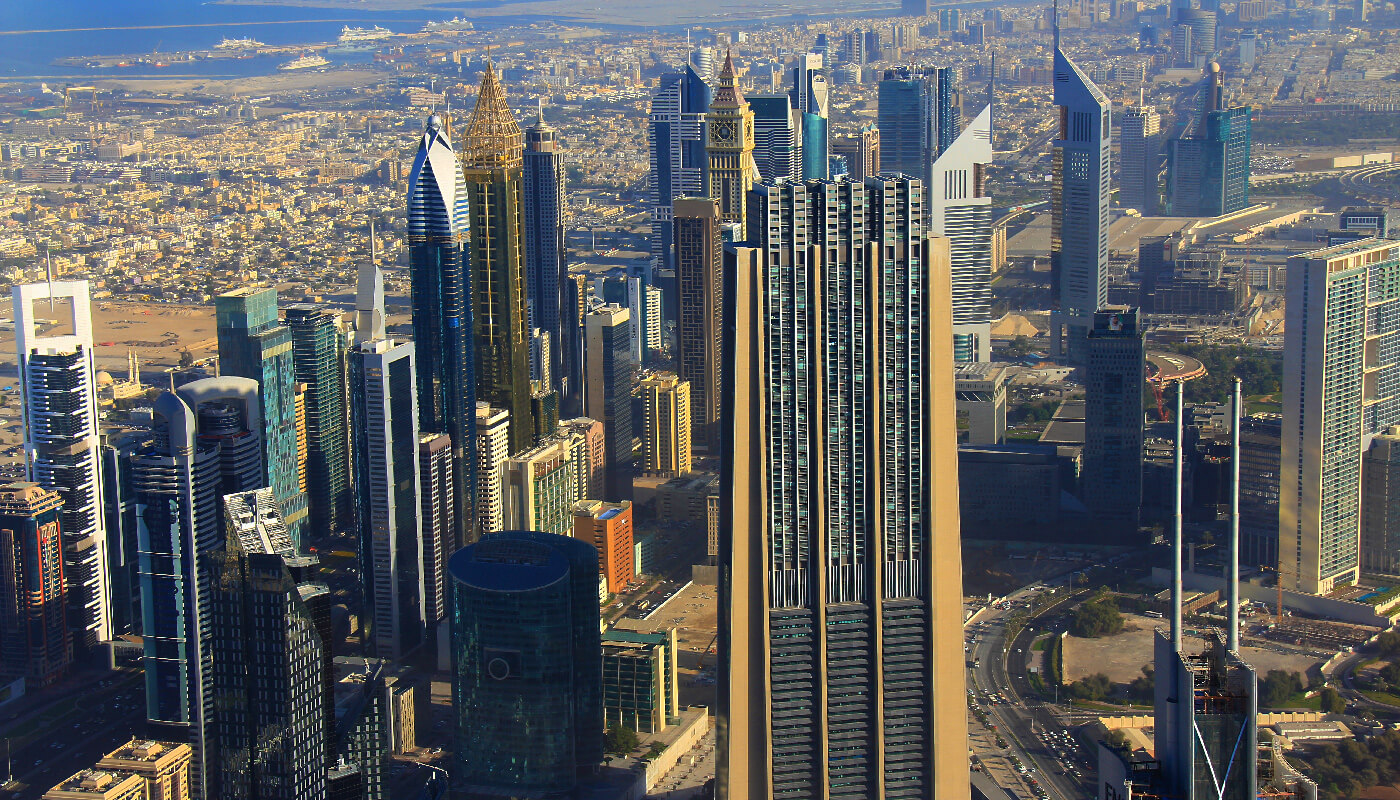 Travel Checklist: Do you have everything you need?
How did we find the cheapest room in Dubai?
For our trip to Dubai we referred to two primary accommodation sites: www.agoda.com and www.booking.com. We found that both of their prices were quite similar (typically within a few dollars on each other per night). They had plenty of selection, good cancellation policies and they had competitive prices.
Where did we stay in Dubai? And why?
Although we have stayed in various places throughout Dubai, for this particular visit we decided to stay at the Ibis One Central. We chose to stay there because it is affordable, only a few Metro stations away from the Burj Khalifa and it has received positive reviews from guests. We we very satisfied with the property and we have an honest, unbiased review of the this property if you want to learn more about it.
Have you booked your hotel in Dubai?  Below we have listed hotel suggestions based on the guest review ratings and room rates.
Top Rated Hotels in Dubai Based on Verified Guest Reviews
Read More About Dubai