Melaka is one of the pillars of Malaysia's tourism industry. Officially declared a World Heritage Site by UNESCO, Melaka has no shortage of attractions in and around the city to check out. Depending on the time you have in Melaka and your trip budget it's important to quickly figure out what is worth seeing what isn't. Below is a list of the top attractions in Melaka that we have visited during our multiple visits to this charming city. Hopefully some of them will be of interest to you and your travel companions!
Jonker walk is arguably the top tourist street in all of Malaysia. Regardless of the day, expect to see lots of tourists wandering along Jonker Walk.  With plenty of delicious Hawker food, a broad range of Nyonya restaurants, historic boutique hotels, and more than enough shopping available Jonker is definitely the "centre of attention" in Melaka. If you can catch the Jonker Walk Night Market on a Friday, Saturday or Sunday night you won't be disappointed.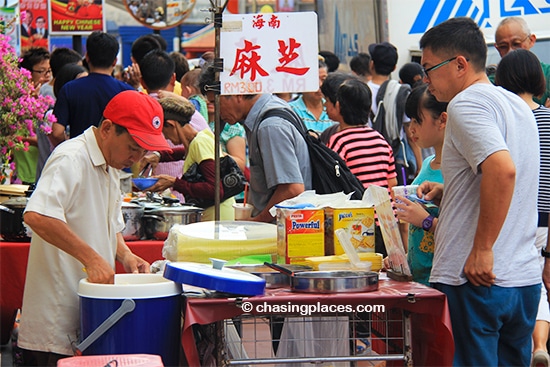 2. Kampung Kling Mosque
Kampung Kling Mosque is conveniently located only one street over from Jonker Walk. Although it may not be quite as large as some of the most famous mosques around the world, it is still a worthy site to check out while in Melaka. Its white exterior provides excellent contrast to the deep blue skies which makes it very photogenic. During our most recent visit to Melaka, once the sun set it was lit up with green lights which gave it a completely different character than during the daytime.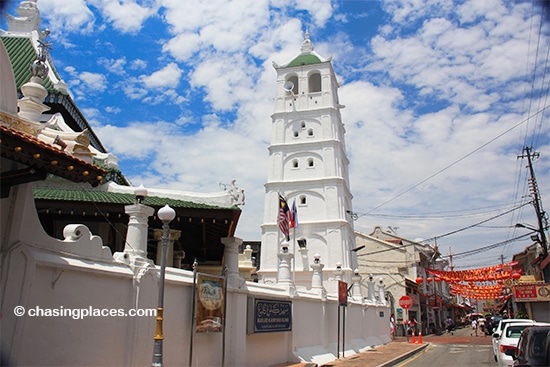 3. Dutch Square
It's quite rare to find an Asian city with a Dutch Square, but Melaka sure has a vibrant one! If you want to take the public bus to the main tourist area of Melaka, this is where you will be dropped off.  Aside from being nicely landscaped and well kept, Dutch Square's main draw is Christ Church.  Christ Church is impossible to miss with its vibrant red exterior.  We recommend spending some time at Dutch Square simply to soak up the lively atmosphere.  It's also an excellent place to hire a local trishaw driver to whisk you around Melaka's heritage area. Dutch Square is practically attached to Jonker Walk so once you arrive at Dutch Square you are in the heart of Melaka.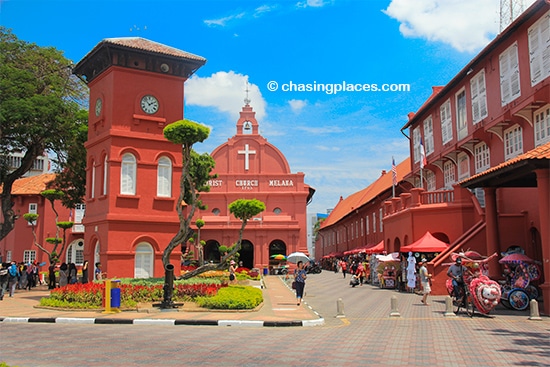 4. Melaka River (Sungai Melaka) and the Melaka River Cruise
One of the most rewarding ways to get an alternative perspective on Melaka is by taking a river cruise. Since the Melaka River (Sungai Melaka) passes right by Jonker Walk and Dutch Square, you will not only get a glimpse of these famous landmarks, but also the aged shop houses and cafes that line the water. The Melaka River cruise is an affordable activity that is an ideal way to take a break from the sweltering heat that Melaka is known for.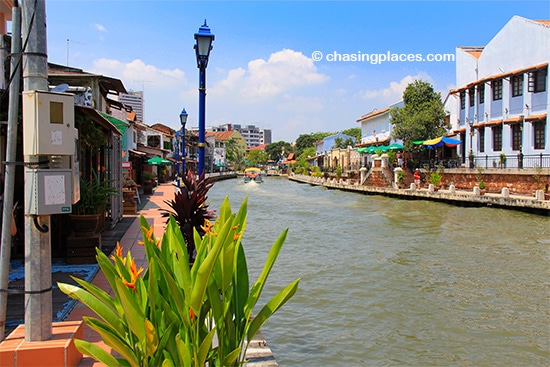 5. A Famosa
Also in the vicinity of Dutch Square, Jonker Walk, and St. Paul's Church you will find A Famosa – the historic remains of a Portuguese fortress. Unfortunately, the only remaining component of the fort is the small gate house called "Porta De Santiago." If you can reach A Famosa at a quiet time it's a great spot to take photos using the "doorway" as a frame.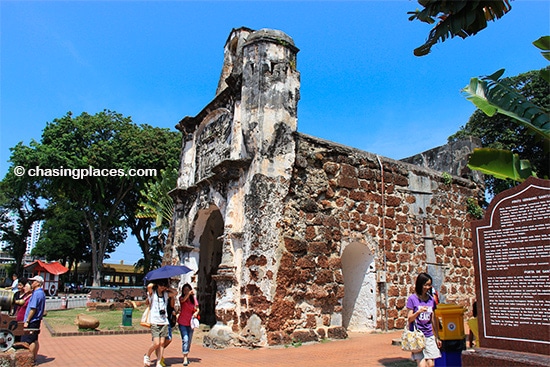 6. Melaka Portuguese Settlement
The Melaka Portuguese Settlement is a worthwhile site to see while in Melaka if you come from Portuguese ancestry. Although the architecture is somewhat disappointing by European standards, it could be a meaningful place to visit if you are interested in the history of the Portuguese in Melaka.  When you arrive at the settlement there is a square surrounded by seafood restaurants overlooking the Strait of Malacca. Inside the square there is also a tiny museum that you can take a look at.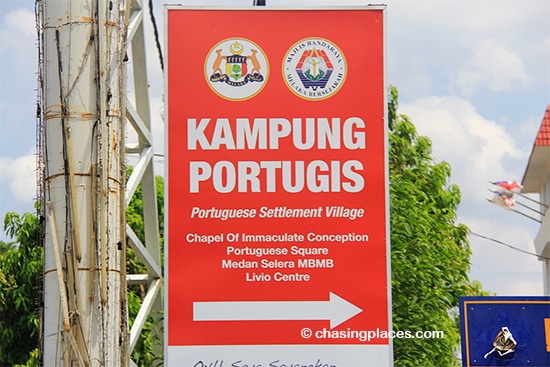 Travel Checklist: Do you have everything you need?
7. Cheng Hoong Teng Temple
Literally, a few hundred meters from Jonker Walk and Kampung Kling Mosque, Cheng Hoong Teng Temple is one of the most famous temples in Melaka. Always atmospheric with burning incense and street side lanterns, consider stopping by Cheng Hoong Teng Temple while in Melaka.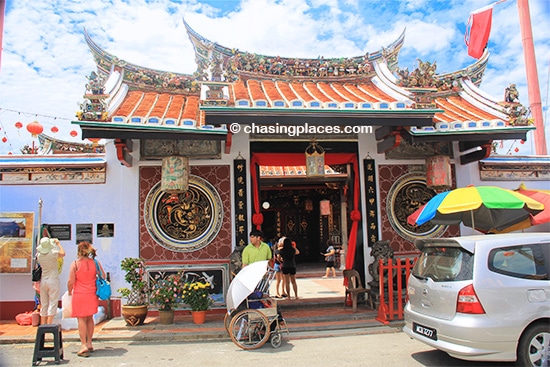 8. Flor del la Mar, Maritime Museum
One of the most obvious attractions to spot in Melaka is the modern replica of the Flor del la Mar – a 16th century vessel.  If you happen to walk by the Melaka Maritime Museum you will notice its striking resemblance to a pirate ship. If you are travelling with kids, it might be hard to avoid visiting after they see it in the distance.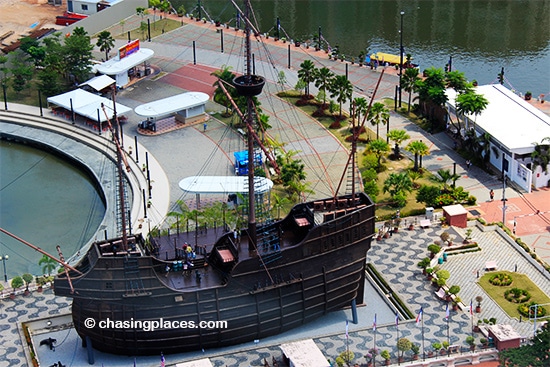 9. Menara Taming Sari
Soaring roughly 80 meters above the UNESCO World Heritage City, Menara Taming Sari provides unique vantage points of the main tourist attractions in Melaka. We went up Menara Taming Sari during our first visit to Melaka.  Overall, it was a good experience and the views were worthwhile, but it does look somewhat misplaced and modern in comparison to the history surrounding it.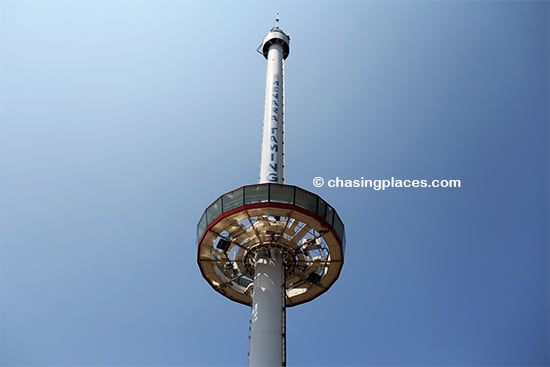 10. St. Paul's Church (Hill)
Moments away from Dutch Square and Jonker Walk, St. Paul's Church is a must-see sight for historians visiting Melaka. The Church itself is located at the summit of St. Paul's Hill which overlooks Dutch Square and the Melaka River. Since the original structure was built in 1521, its aged interior is sure to impress. It can get swelteringly hot on top of the Hill in the middle of the afternoon, so try to make it up to St. Paul's Church in the morning or late afternoon.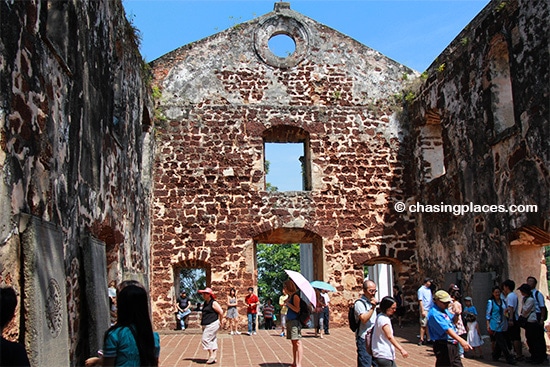 Additional Tips
Most of the top attractions in Melaka are centralized around the Jonker Walk-Dutch Square area. Therefore, try to find a hotel as close as possible to this area of the city. But, be sure to double check the location of the hotel using the map tool before booking because many of the hotels listed as "downtown Melaka" or "central Melaka" are actually quite far from the tourist zone.
Where did we stay in Melaka?
We have visited Melaka on many different occasions. We always try to stay near Jonker Walk.  Not right on the busy street, but close by.  There are many solid options in Melaka in terms of accommodation. During our last trip we stayed at Kawan Kawan Guesthouse – a budget choice under 5 minutes from Jonker Walk. We enjoyed the place, but it's definitely not overly fancy or anything. We don't have an affiliation with this property or any property in Melaka.  Probably the nicest property in the entire city is Casa Del Rio Melaka Hotel which is ideally located right on the water near Jonker Walk. At the time of writing Kawan Kawan had a score of 7.8/10 and Casa Del Rio had a score of 8.9/10 based on well over 100 verified guest reviews.
How to find cheapest rooms in Melaka?
Melaka is loaded with quality accommodation choices.  However, some of the top ones in the vicinity of Jonker Walk tend to sell out early due to high demand. Our readers typically book their rooms with Malaysia's largest room provider – www.agoda.com (with over 500 places to choose from in Melaka alone!).  Another solid alternative is using a price comparison website such as www.hotelscombined.com, especially if you're on a strict budget. To save you time, here are some of the top hotels in Melacca:
Top Rated Properties in Melaka (Malacca)
Based on Verified Guest Reviews
Important: Mobile Users must swipe from left to right to see entire table.
Criteria:
Properties rated based on 'overall' review scores from each respective website's verified guests.
Minimum of 50 verified guest reviews required to be considered eligible for comparison.
All star ratings and verified guest review scores are tallied at the time of writing, and therefore, are subject to change.
You may take advantage of the Search Box below to conveniently compare hotel prices:
If you are plan on visiting Melaka from Kuala Lumpur, then check out our related article entitled "How to get from Kuala Lumpur to Melaka" for a step-by-step guide regarding this journey.
Do you have any additional questions about Melaka or our experience there?  If so, feel free to comment below.  In the meantime, enjoy your time in one of Malaysia's most historical cities!