Singapore is regarded by many as one of the nicest modern cities in the world.  We couldn't agree more with this common opinion. We also know first-hand that it is one of the most expensive cities as well.  This makes selecting the right hotel or guesthouse in Singapore a challenging task especially if you are on a strict budget.  But let's not forget about those who want to get pampered while on vacation in Singapore. Below is an overview of some of the top hotels and guesthouses in Singapore based on location and view, colonial charm, price and location, and family friendliness.  Our ultimate goal is to provide you with reputable suggestions and opinions after staying in the city on multiple occasions and analyzing the reviews of hundreds of other vacationers on the top hotel booking site in Southeast Asia.
Combination of Top Location and View in Singapore:  Marina Bay Sands
Marina Bay Sands is undoubtedly one of the most iconic modern hotels in the world. Dramatically positioned at the southern end of the scenic marina, this hotel is far enough from busy streets and distractions to have a relaxing stay, while still being literally attached to Singapore's extremely efficient MRT network.  But let's face it, even though Marina Bay Sands is highly regarded for its service and amenities, the view from the pool area is simply breath-taking and surely one of the best 'hotel views' on the planet. If you have the choice be sure to get one of the 'city view' rooms to capture Singapore's famous skyline.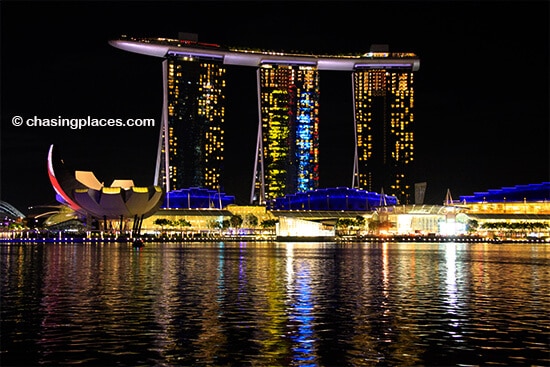 Budget Tip: If you don't have the budget to book a room here, you can also purchase a ticket to grant yourself access to their viewing platform.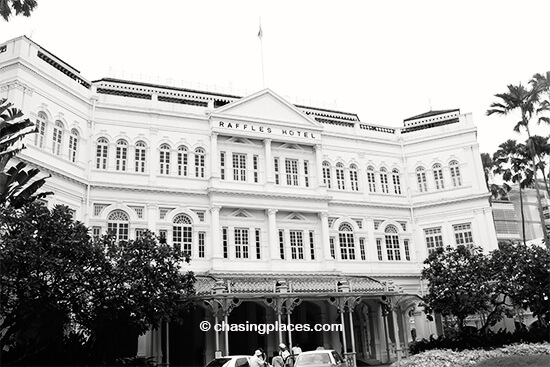 Raffles Place and The Fullerton Hotel are definitely two 'colonial gems' in Singapore.  Aside from their spectacular interior décor and top-notch service, they are also located in prominent positions in Singapore.  Raffles Place is only a few minutes away from an MRT Station in the colonial district of the city.  It is also only about a 5-10 minute walk to the marina area.  The Fullerton is located between Boat Quay and the Merlion, making it one of the most strategic locations throughout the entire city. An analysis of customer reviews quickly reveals that both of these hotels consistently receive 9/10 and 10/10 scores. For example, at the time of writing, the Fullerton had a review score of 8.8/10 based on the feedback from over 1500 guests, while Raffles Place was rated a spectacular 9.2/10 based on 430 reviews. The interesting thing about these two choices is that they are actually quite close to each other, therefore it ultimately comes down to your own personal preference(s).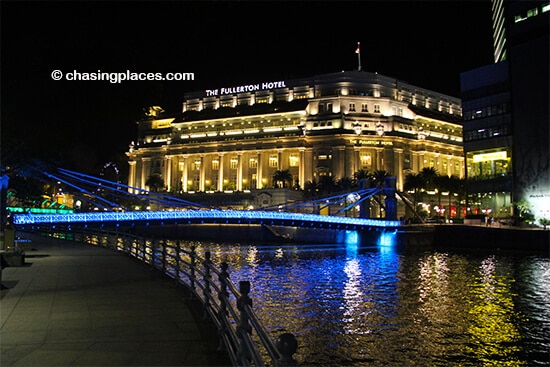 Travel Checklist: Do you have everything you need?
Over the years we have stayed in various guesthouses and boutique hotels in Singapore.  To be honest, it's quite challenging to find a private room in a good location for a half decent price.  Most of the budget options tend to have beds in large dorm rooms. These tend to be annoying for light sleepers. About a month ago we stayed at Bunc@ Radius Clarke Quay which is situated 300 meters away from Clarke Quay MRT Station. It turned out to be a pretty solid choice. Aside from its superb location, it has double bunk beds with walls that block at least some of the noise in their dorm rooms.  Also, they offer well-priced private double rooms which are great value. The breakfast is basic, but budget tourists still tend to be satisfied with their facilities for the price.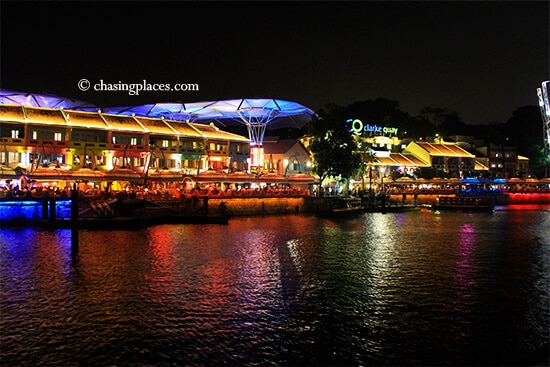 Budget Tip: If you walk directly across the road from Bunc@ Radius Clarke Quay  you will stumble upon some great hawker stalls and small restaurants behind Boat Quay. These serve as excellent budget options if you want to conserve some cash while staying in one of the best regions of Singapore.
Most families that are visiting Singapore with children probably want a pool, convenient access to theme parks and beaches, plus a 'children friendly' atmosphere (among other things). Sentosa Island is the best place for families based on what we have seen in Singapore. Siloso Beach Resort is a good and affordable option on Sentosa Island.  It's close to Siloso Beach and breakfast is included which is a big bonus when you have a large family. Just think about the cost of dining out in Singapore! A more upscale option that receives fantastic reviews is Capella Singapore Hotel. It offers spacious 3 bedroom suites on Sentosa Island which are large enough and comfortable enough for family stays.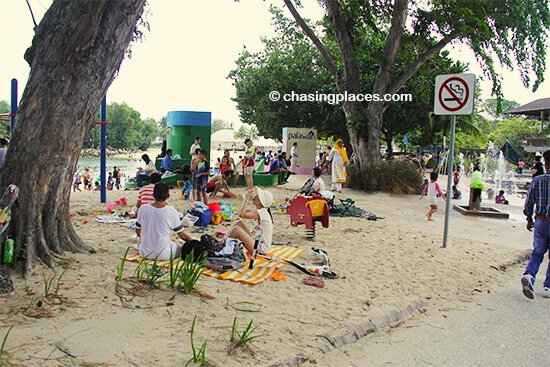 Additional Hotel Choices in Singapore that Consistently Receive Positive Reviews
Five Star Choices
The Ritz-Carlton, Millenia Singapore – rated 8.9/10 based on over 800 guest reviews.
Four Seasons Hotel Singapore – rated 8.8/10 based on over 400 guest reviews.
Mandarin Oriental Singapore – rated 8.9/10 based on over 40 guest reviews.
Budget Options
Adler Hostel – rated 8.9/10 based on over 900 guest reviews.
Quarters Hostel – rated 8.6/10 based on over 220 guest reviews.
Top Rated Properties in Singapore Based on Verified Guest Reviews
Important: Mobile Users must swipe from left to right to see entire table.
Criteria:
Properties rated based on 'overall' review scores from each respective website's verified guests.
Minimum of 50 verified guest reviews required to be considered eligible for comparison.
All star ratings and verified guest review scores are tallied at the time of writing, and therefore, are subject to change.
Map of Singapore – Top Accommodation Choices
Based on verified guest Reviews
Read More About Singapore