Sentosa Island is extremely well known to Malaysians and Singaporeans, but you would be surprised by the number of other visitors who visit Singapore without making it to this innovative island during their stay. What's all the hype about anyway? Well, with an area of roughly 5 km2 at a distance of only 0.5 km away from the southern tip of Singapore City it is arguably the most convenient tourist destination in South East Asia. Loaded with family tourist attractions, fine restaurants, superb hotels and beautiful sea views, it would be hard to find an island with more sites over such a small area of land. If you are not super familiar with the isle, here are five reasons why you want to visit Singapore's Sentosa Island:
1. Excellent City Views
Travel Checklist: Do you have everything you need?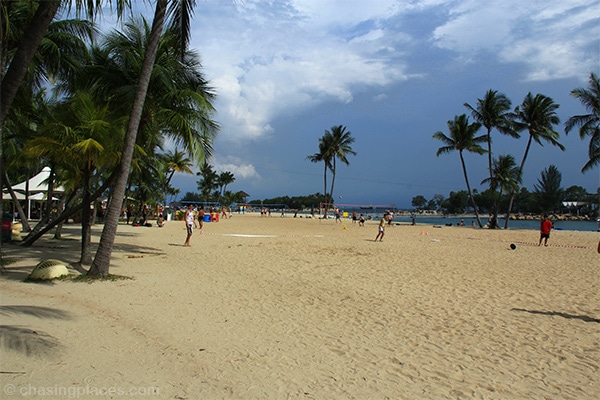 Most tourists consider Singapore to be a place to shop and sample first-class restaurants. Few, however, would even know that there are beaches to check out only minutes away from the downtown region of the city. Sentosa's southern shoreline has 3.2 km of beautiful white sand to enjoy for a day or two. There are three different beaches on Sentosa Island: Palawan, Siloso, and Tanjong. Palawan has a family friendly vibe, whereas Siloso is known for its hot beach volleyball action. Tanjong is often regarded as the most romantic of the three with tranquil sea views.
5. Super Convenient Accessibility from Singapore City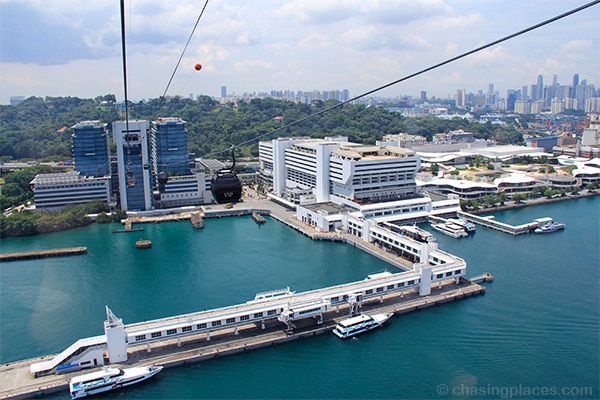 Sometimes it's just nice to go somewhere super convenient without having to spend days planning your trip. Sentosa Island sets the tourism standard when it comes to accessibility. Determine your budget and there is an option for you. If you have got the cash and want a bit of excitement then take the Singapore Cable Car. If you want to burn some additional calories on the way over you can now walk or jog via the Sentosa Boardwalk. Budget travelers are not excluded from Sentosa. The public MRT system and public bus routes seamlessly connect with the Sentosa Express which travels direct to Sentosa Island from VivoCity on the mainland.
Want to find Singapore's best rooms? Here are Some Tips.
I would suggest starting your search with this effective price comparison site. If you are not satisfied, then give these sites a try: www.agoda.com and/or www.booking.com. All three of these providers are large enough to provide a wide range of rooms and they have been part of Singapore's accommodation industry for many years.
Singapore is known for expensive accommodation, therefore be sure to compare prices and check out other verified guest reviews prior to confirming your reservation.
Top Rated Properties in Singapore Based on Verified Guest Reviews
Important: Mobile Users must swipe from left to right to see entire table.
Criteria:
Properties rated based on 'overall' review scores from each respective website's verified guests.
Minimum of 50 verified guest reviews required to be considered eligible for comparison.
All star ratings and verified guest review scores are tallied at the time of writing, and therefore, are subject to change.
Map of Singapore – Top Accommodation Choices
Based on verified guest Reviews
Read More About Traveling Singapore