Locally known as "Brickfields", Little India in Kuala Lumpur is a vibrant area that you should consider visiting if you happen to find yourself in Malaysia's major metropolis. Often overshadowed by the ever-impressive Petronas Twin Towers and Petaling Street in Chinatown, Little India is definitely the most kaleidoscopic region in all of Kuala Lumpur.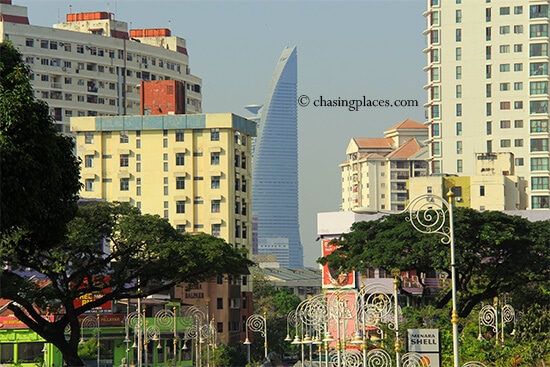 What most tourists don't know about Brickfields in Kuala Lumpur is that it is probably the most convenient tourist attraction to visit in all of the city. Why, you might ask? Well it's literally only a 5 minute walk away from KL Sentral – the central hub for public transport in Kuala Lumpur. Whether you are travelling via Monorail, LRT, MRT, or KTM Komuter, KL Sentral can be easily accessed. It is often a wise decision to book your room near KL Sentral to make navigating the city much more convenient. Regardless of where you stay once you get to KL Sentral simply ask one of the locals which door to exit to reach Brickfields (Little India). They may direct you through the adjacent mall called NU Sentral. This is the pathway I followed when I was sightseeing in Kuala Lumpur. You will immediately notice atmospheric lights along the road and colourful green and purple buildings.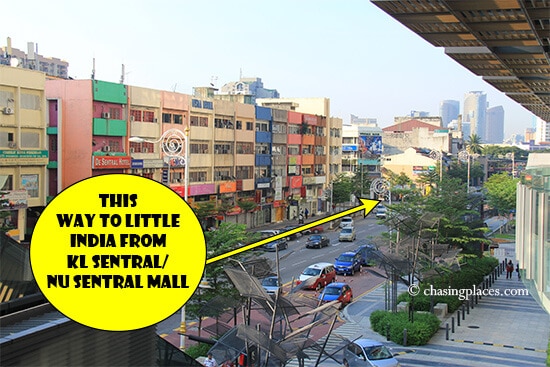 During recent times, the KL Sentral area has been undergoing lots of new development with towering cranes filling up the skyline. This modernity creates a glaring contrast to the traditional feel of Little India. As I walked around Little India, I couldn't help but notice the shimmering windows on world class hotels filling the background of my photos. This step back in time to street-side markets and hawker stalls was refreshing and quite rare to see in such a highly developed city like Kuala Lumpur.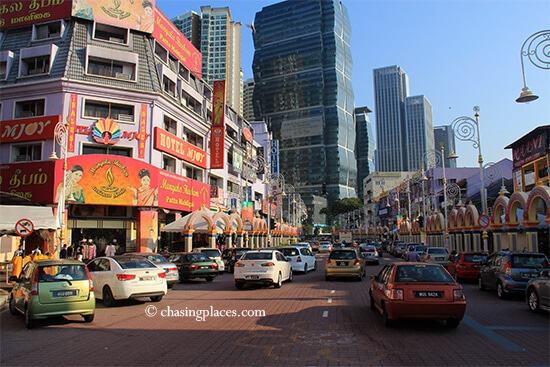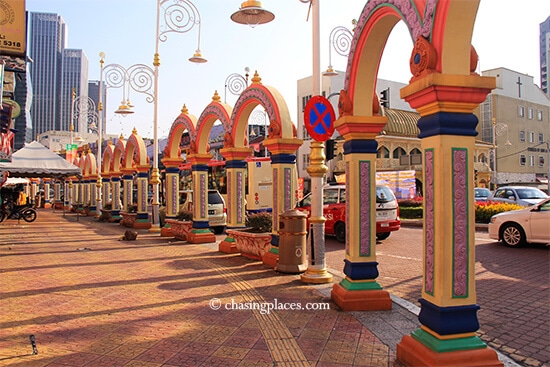 I wouldn't say that the tourist area in Little India is difficult to navigate on foot. Most of the shops and restaurants are on the main street. Therefore, don't expect to be walking up large hills or long stretches to see the action. To the contrary, I highly recommend dropping in to one of the traditional Indian restaurants in Little India. This is undoubtedly one of the main highlights of visiting Brickfields in Kuala Lumpur. If you haven't visited Malaysia before, then you should be excited to try some of the best food in all of South East Asia. Often considered a "bit spicy," but "very flavourful", the Indian cuisine in Little India is simply delicious. During my visit to Little India, I enjoyed a healthy serving of tandoori chicken and naan for lunch. I also recommend finishing your meal off with a warm cup of masala tea. You won't be disappointed. Take your time to find the right restaurant that suits your budget and level of cleanliness.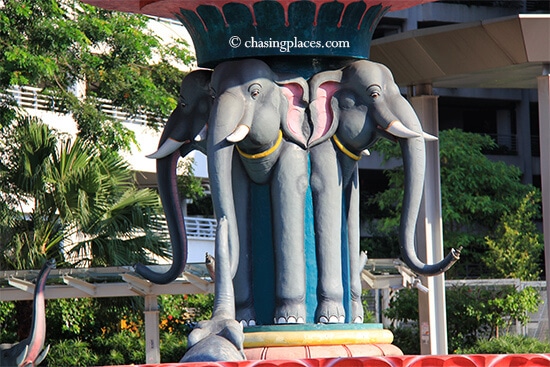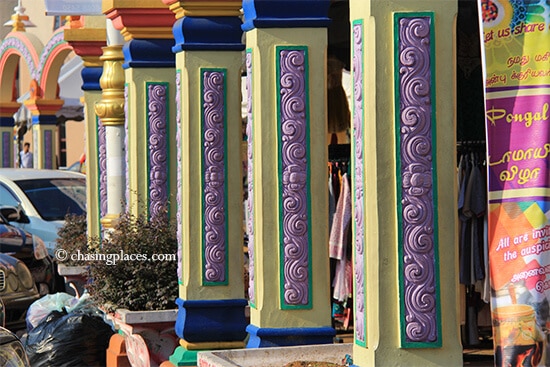 Travel Checklist: Do you have everything you need?