When most tourists land in Kuala Lumpur they usually arrive with the intention of sampling Malaysia's delicious hawker foods and gazing up at the architecturally magnificent Petronas Towers.  After a few days of exploring Kuala Lumpur's highlights like the Batu Caves and Petaling Street, tourists often head to Langkawi or another island for some fun under the sun.  Very few tourists, however, would consider surfing during their visit to peninsular Malaysia.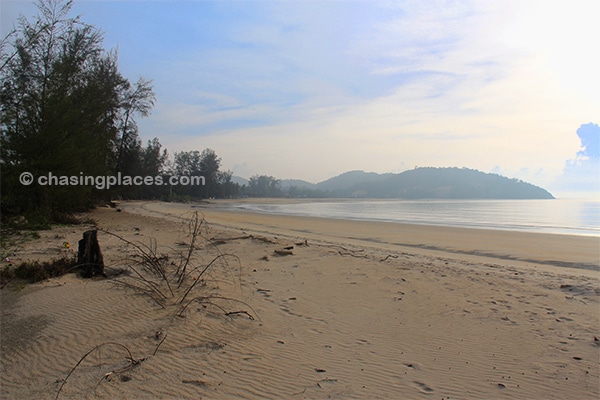 Surfing enthusiasts and those seeking lessons will be happy to hear that there is indeed a quiet surfing spot on the east coast of peninsular Malaysia that has nice waves from October until February. Cherating Beach is an ideal retreat for tourists and local Malaysians that want to relax in a laid back atmosphere.
During our recent trip to Cherating Beach we made an effort to find out the most up to date information about how to get from Kuala Lumpur to Cherating Surf Beach.
The Most Convenient Way
By Car
Naturally, the most convenient way to get from Kuala Lumpur to Cherating is by car. Renting a vehicle in Kuala Lumpur is relatively straightforward and it should cost you around 100 Malaysian Ringgits per day depending on your choice of vehicle. The drive should take anywhere from 3.5 hours (with no traffic and no stops) to 5 hours (with traffic and a stop or two). You may want to take a quick look at Kuantan along the way to Cherating.
The Cheapest Way
By Bus
During our trip to Cherating from Kuala Lumpur we decided to do it on a fairly strict budget. But, in the process we learnt from experience that there are benefits to doing your research beforehand. Since Cherating is a beachside town it does not have any major buses from Kuala Lumpur that terminate there, so you have to consider different options before you select the best route.
From Pekeliling Bus Station or Putra Bus Station
If you want to get to Cherating as quickly as possible via bus without seeing Kuantan along the way, then head to either Jalan Pekeliling where you will find Pekeliling Bus Terminal or to Chow Kit's Putra Bus Terminal. Many bus companies make stops at both of these terminals to pick up passengers before they depart Kuala Lumpur. Look for a bus that goes to Kemaman.  The buses heading for Kemaman will typically stop for a food break and then stop at Kuantan's Express Bus Terminal for roughly 30 minutes before travelling further north.  After the stop in Kuantan, be prepared to ask the bus driver to drop you off at Cherating Surf Beach along the way to Kemaman. It's important that you ask the driver in advance because like I mentioned before, Cherating is a small beachside town along the highway. Once you get off the bus it's only about a 5-10 minute walk to beachside accommodation choices. The bus company we travelled with is called Utama Ekspres.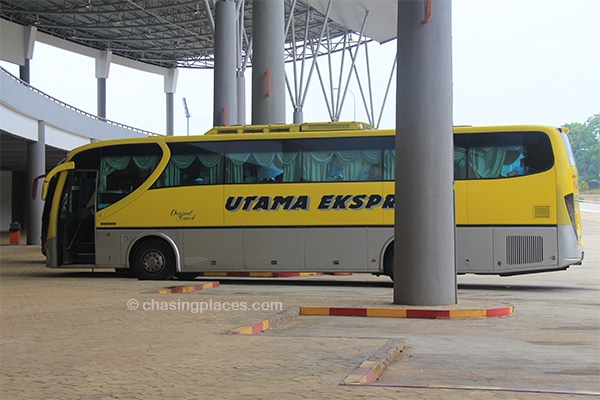 Travel Checklist: Do you have everything you need?